The teething stage is as much of a growing period for parents as it is for babies. We're talking agony and mutual crying fits. Babies, being the little geniuses they are, figured out that firm pressure alleviates the owie of emerging chompers. So why not have a teether that is physically therapeutic for infants and visually amusing for parents? Well, Staci Civins did exactly that with Little Standout.
Prior to Little Standout, Staci had a successful career developing various organic, all natural children's products. During this time, she had a hunch that more could be done with teethers. Especially since what goes into a baby's mouth is one of the top concerns for moms and dads. In the arsenal of parental arms, a solid teether is a must-have.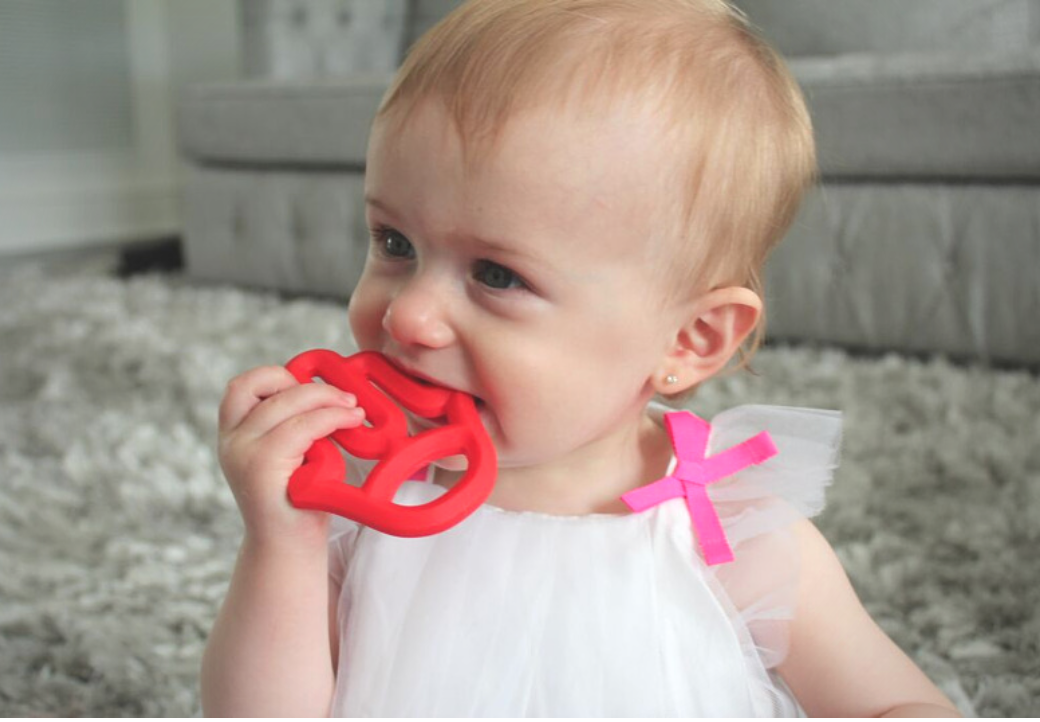 Staci wanted her line of teething toys to be relatable to parents – shapes that were engaging and reflective of pop culture. She hoped that "parents could bond over things other than diaper changes and sleep schedules." Which is a very, very good point. Thus, Staci created tethers in the shape of cameras, diamonds, Hamsas, and hashtags. These shapes (in addition to being hilarious) are easy to grip and easy to clean. Just pop 'em in the dishwasher.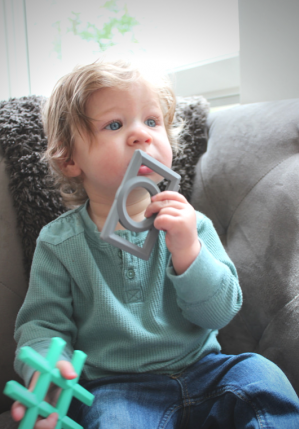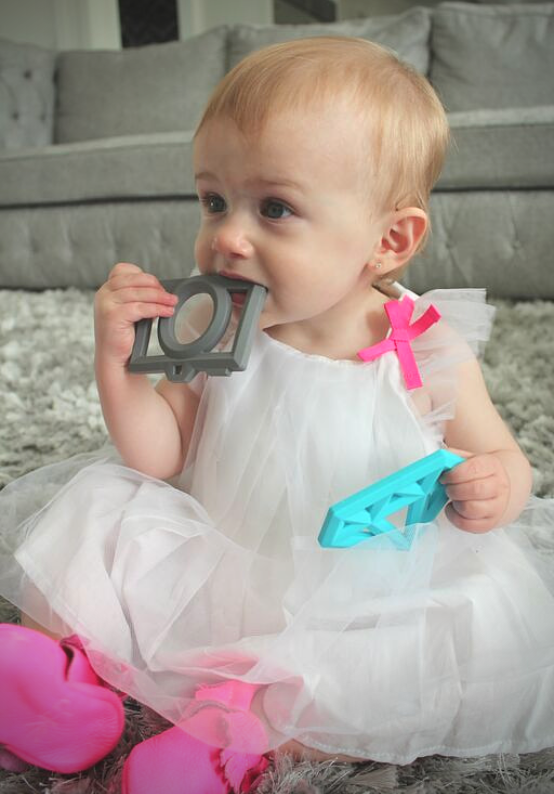 Health and safety are the most important factors for Little Standout. Made of 100% silicone, these teethers leave out BPA, PVC, phthalates, lead, cadmium, and metals. Bye-bye toxins! See ya later chemicals! Even the packaging is made from completely recyclable materials.
Life is too short not to have a little fun, especially during the growing pains of teething. Even something as essential as a teething toy can make a statement. Little Standout simply wants parents and babies to do one thing – standout!