"There is a place, like no place on earth. A land full of wonder, mystery, and danger. Some say, to survive it, you need to be as mad as a hatter. Which, luckily, I am." Oh, thank you Lewis Carroll for reminding readers, big and small, to embrace madness. 
You can never be too young to be introduced to classic literature, especially Lewis Carroll's beloved masterpiece, Alice in Wonderland. After all, don't all infants go through their own journey down a special kind of rabbit hole? KIDOLO has a fondness for books that creatively retell classics for young readers. Therefore, we give a lot of kudos to Baby Lit for not only re-penning an Alice in Wonderland color priming book but also providing a companion cut-out playset.
Follow Alice through the looking glass with this easy to assemble cut-out playset and color priming board book as your guide. With every turn of the page, your little Tweedledees and Tweedledums can bring the wacky world of Wonderland to life.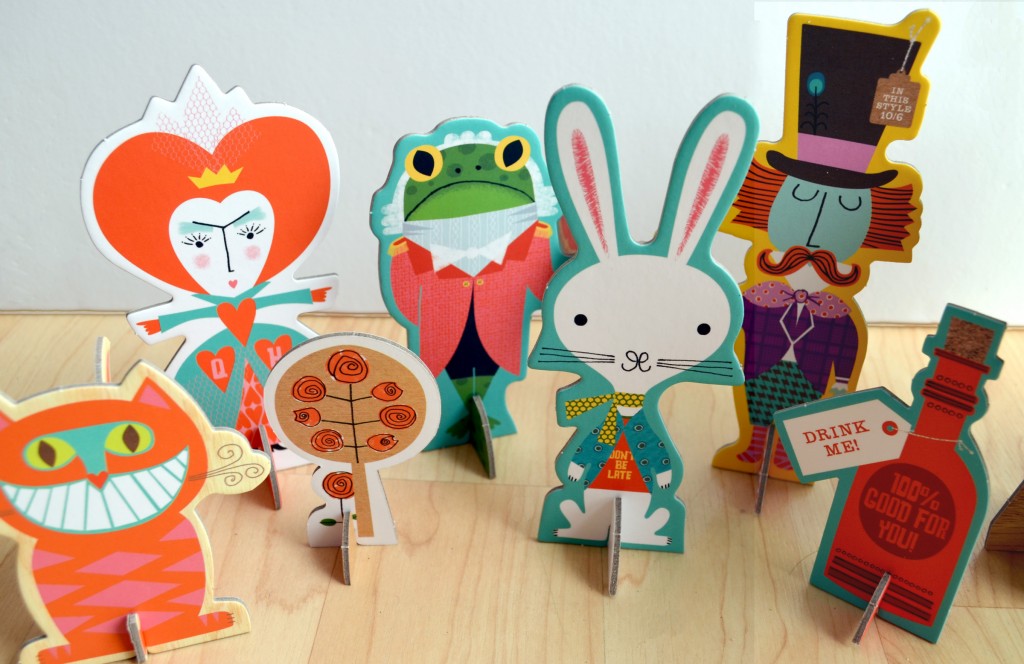 Plunge Alice off the dresser as she falls into the mysterious Wonderland. Bounce the White Rabbit down the hallway as he tries to beat the clock for his very important date. Meet the grinning Cheshire cat in the living room as he gives very sound advice about this strange land. Grab a cup of tea and celebrate your Very Merry Unbirthday with the Mad Hatter. Then duel the Queen of Hearts for an epic game of flamingo croquet in the backyard.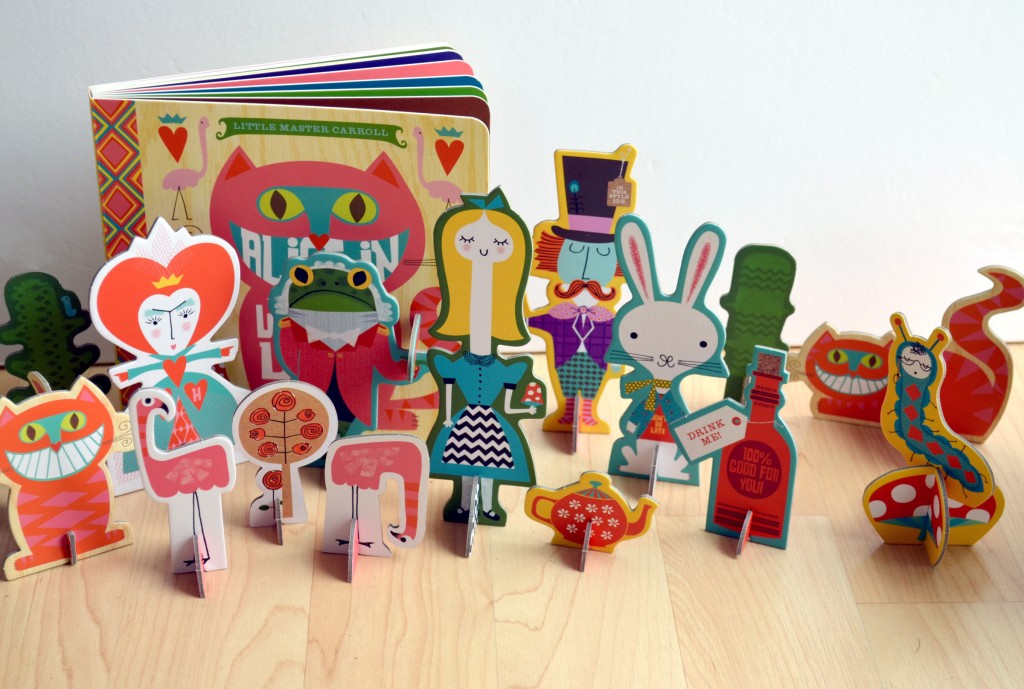 The gang is all here! With the Alice in Wonderland Playset and Board Book your child is guaranteed to fall "madly" in love with this cherished story.
For more 3D fun, make sure you explore Baby Lits' Moby Dick, Jungle Book, and Pride & Prejudice cut-out playsets as well!