The plastics. Much like the ill-fated A-list clique in Mean Girls, the era of plastic toys is dunzo.
KIDOLO has never seen a wooden toy it didn't love. There's something about the artisan craftsmanship of wooden toys that makes playtime so much more enchanting. So imagine our glee when we came across the Amechan bubble set by Kiko+.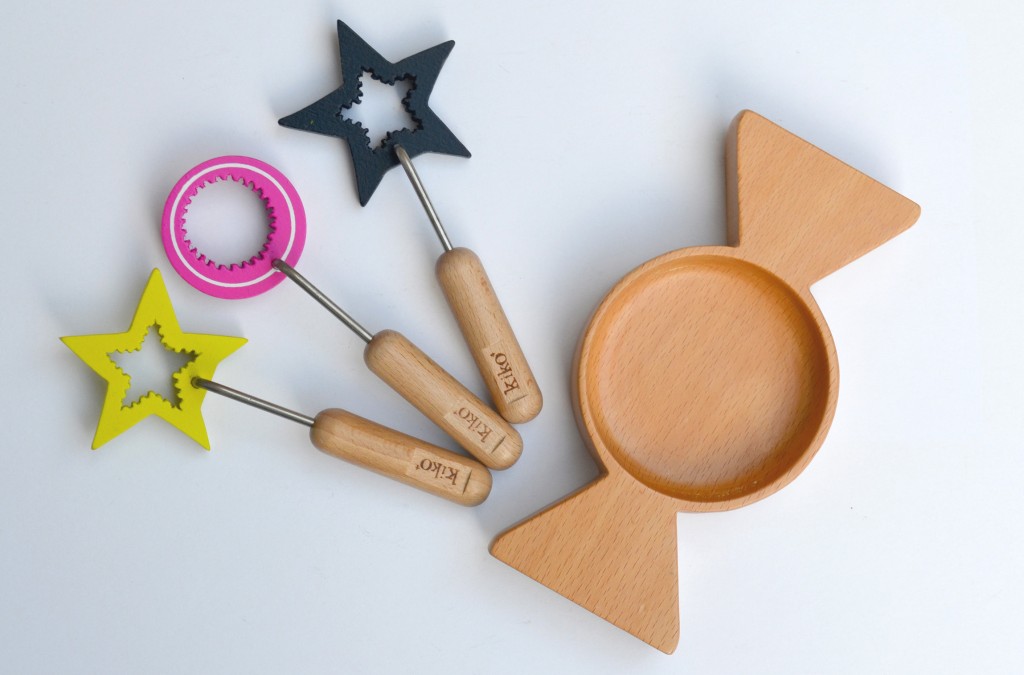 Kiko+ is a Japanese toy company that has the wooden toy thing down packed. Every toy is created with this theme in mind: "Art and play, play and children, and children and the forest." You simply cannot get more enchanting than that. By the way, the forest reference is a nod to the company's use of wood certified by international organizations ensuring the protection of our world's forests.
With a strong desire to inspire the artist within every child, Kiko+ created the Amechan wooden bubble set. This bubble set is made of durable beechwood and stainless steel. The mini-sized handles are optimal for equally mini-sized hands. Outdoor fun just got even more magical.
Do not miss the Kiko+ website either. The whimsical and interactive site gives you a delightful look into the world of Kiko+, offering a glimpse into its product selection as well as its ethical commitments. Everything about this remarkable company makes KIDOLO's heart skip a beat.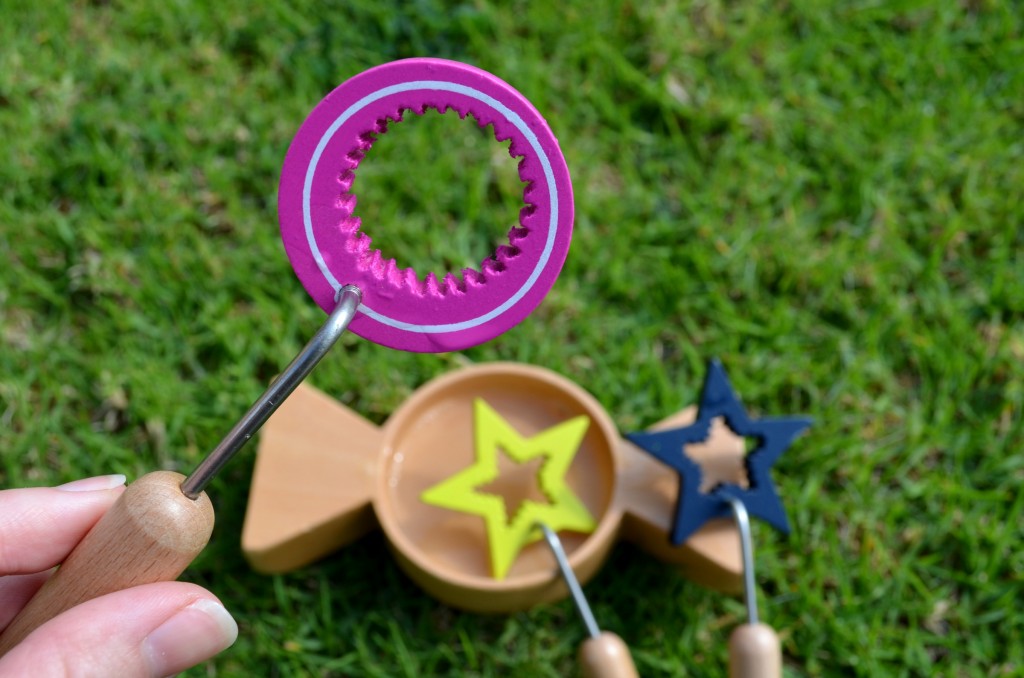 Disclaimer: The star shaped wand will still only produce round bubbles. Why? Oh, this little thing called "science." Not gunna lie, there was a brief moment when we first thought our Kiko+ Amechan wooden bubble set would create star-shaped bubbles, but apparently, "science" foils such dreams. I guess we were reaching for the stars.