And now a little humor for the parents who keep it real. PlayDate Apparel knows how to highlight the messy, dehumanizing, and endlessly hilarious aspects of early parenthood; from dirty diapers to formula-fueled spit up.
Ami Perrault started PlayDate Apparel in the summer of 2014 shortly after the birth of her son, Dre. Her world changed in an instant. Ami spent much of her professional career in the fashion industry and even made clothes for herself before she had Dre. With a little push from her supportive friends and family, PlayDate Apparel launched with select pieces for babies and their mamas.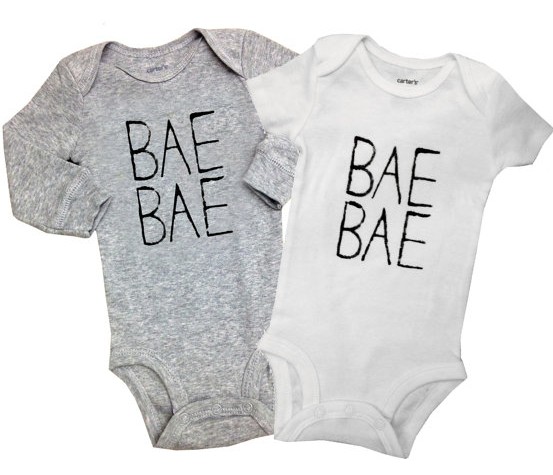 As with any new parent, Dre became both son and sun – a bouncing baby boy and the light-producting flaming ball of gas that her world orbited around. However, Ami had a powerful tool to get through the late nights, sleep deprivation, and baby/mommy communication break downs. Humor.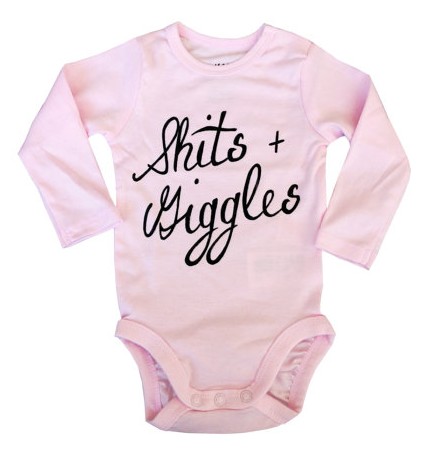 Ami and her boyfriend naturally cracked jokes about their newfound parenthood and the little rascal who now ran the show. These antics began inspiring the hand silk screened onesies Ami made for PlayDate Apparel. Milk Drunk, Bae Bae,  S***'s & Giggles (the most accurate description of infant-dom) are just a few of our favorites. These epic onesies need to become baby shower staples pronto.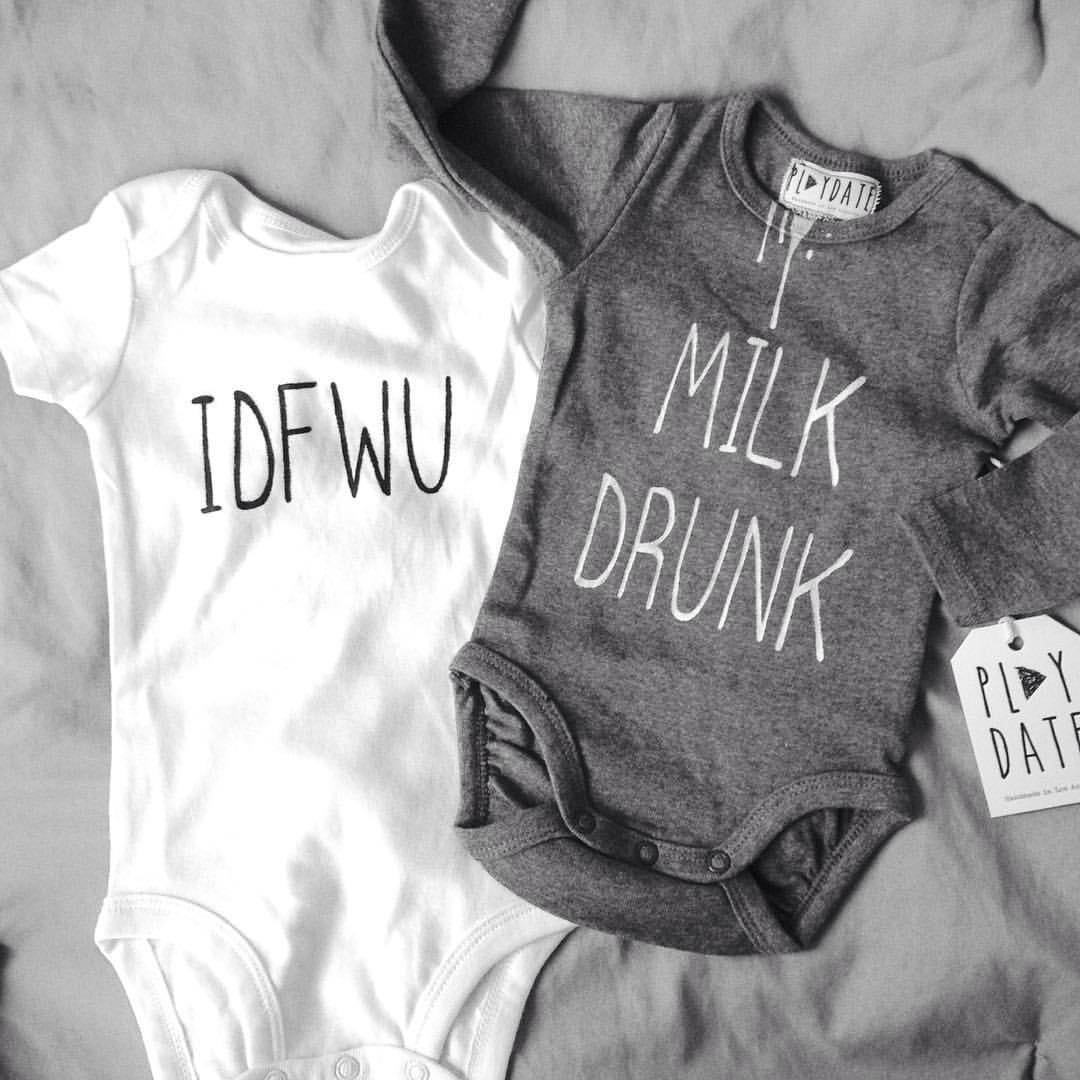 Ami's designs are relatable to parents and poke fun at perhaps the most stressful aspects of caring for an infant. Laughter is the best medicine and PlayDate Apparel will give you a lot of laughs.
Ami on occasion wonders if people will question her parenting choices by making such outrageous clothing for babies, but everything she makes comes from a place of love. The unconditional love and outright obsession with her son fuels her brand. The real moments all parents experience, coupled with Ami's devotion as a mother, have created some of the most amazing pieces of infant clothing we've seen. Ami, you're our new Bae.