"Monkey see, monkey do." Little ones love to mimic the things they see and hear. After all, the the world is a brand new place. How else are they supposed to learn about its intricacies? Lisa Thunder recognized her own daughter's need to imitate, which inspired Lisa to create a handmade felt toy shop, The Homespun Market.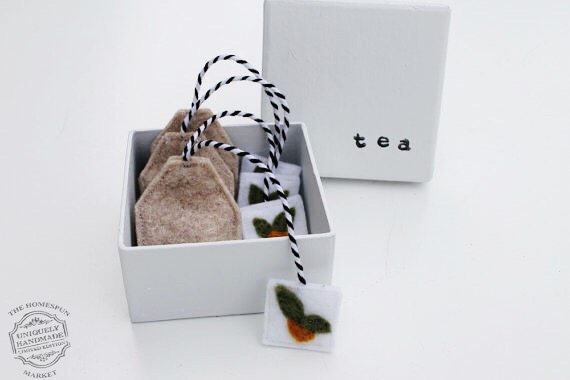 What began as a way to entertain her daughters soon turned into a vast and unique felt toy company.
One day while I was making pasta for my kids, my daughter asked if she could make pasta too. That night when the kids were sleeping I grabbed a bunch of felt and started sewing a pasta play set. The next morning I gave it to her and it was a hit! She and her sisters played "kitchen" for hours.
From pasta to sweets, tea sets to even sushi, The Homespun Market has a felt food play set to satisfy any imaginative food craving.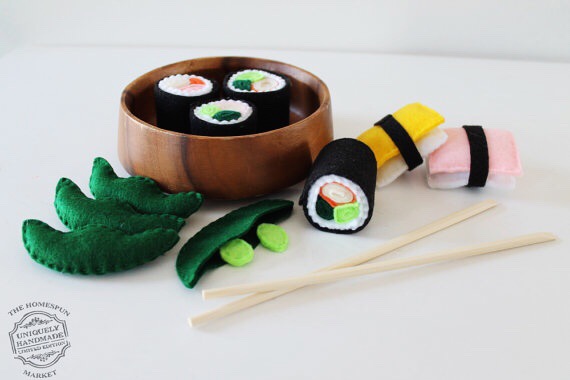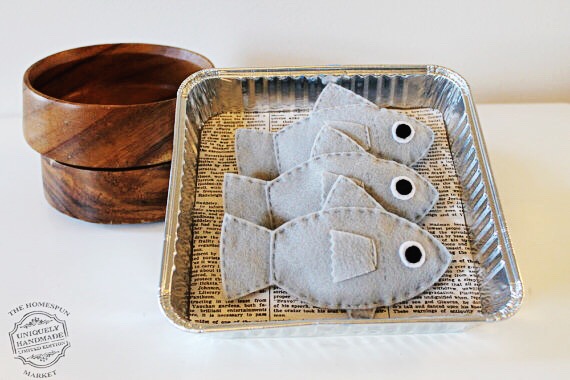 Yes, those are fresh felt fish! The Homespun Market has elevated the felt toy industry to a whole new level. Whether in a grocery store or at the park, Lisa is always open to new inspirations. Her designs not only entertain kids, they also amuse parents as well!
I personally enjoy a certain aesthetic and I love the challenge of creating something for kids that adults would also love in their homes. I like creating rarely seen healthy choice foods for children to create make believe meals too.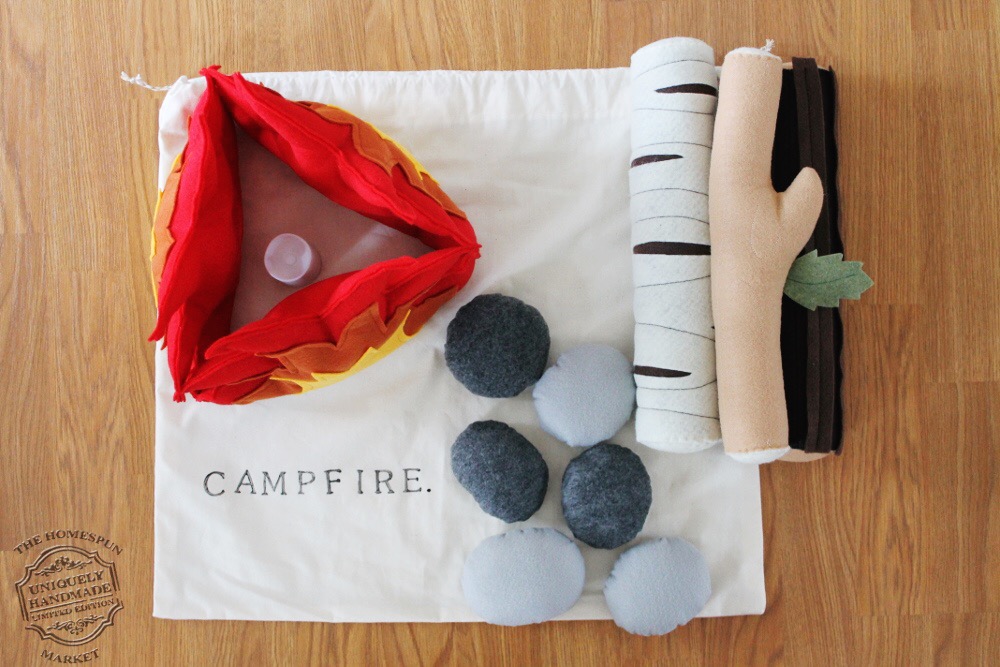 Another wildly popular item in The Homespun Market shop is the campfire play set. A perfect way to nurture the love of the outdoors, this play set comes complete with a standing plush fire, an LED flameless candle, three unique logs, and a drawstring campfire storage bag.
Where was this when we were kids?! Slumber parties will never be the same.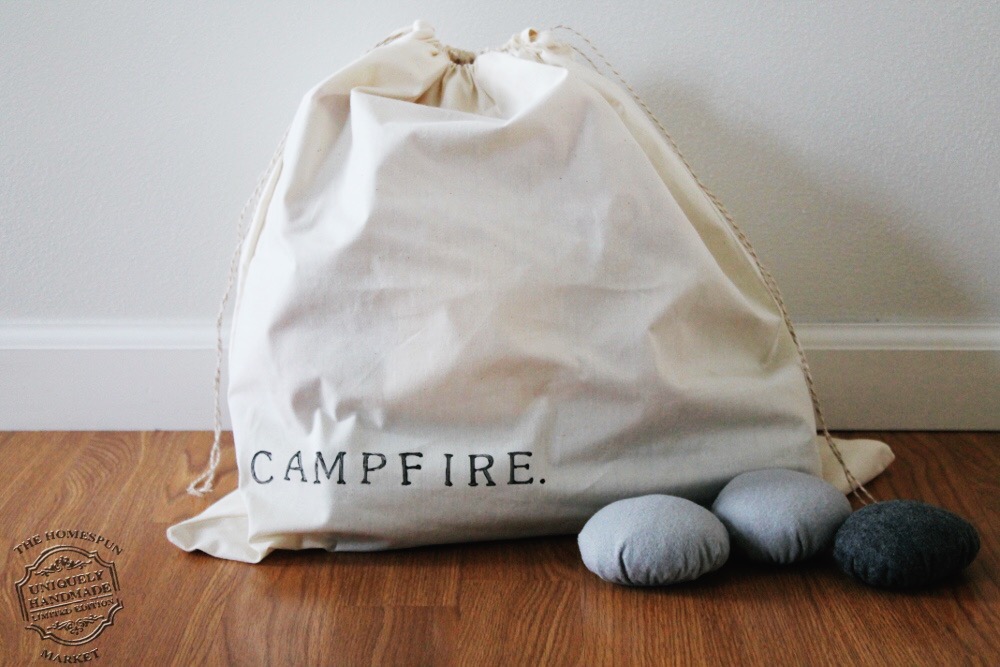 This is only a small fraction of the incredible goodies Lisa has created for The Homespun Market. Every toy, play set, and home accessory is made by hand with a whole lotta love. The true reward of making products for kids is the joy these items bring to their hearts – one felt cookie at a time…