What does it mean to be a woman? To be honest, that's not a question we even want to try to answer. For who could possibility boil down the wonders of womanhood into a Webster's Dictionary definition? But one question we would ask women is, "who wants to feel good?" Like, really good. Like, catch a glance of your reflection in a mirror and love what you see good. Helping achieve this level of self-satisfaction are the printed dresses by Leota.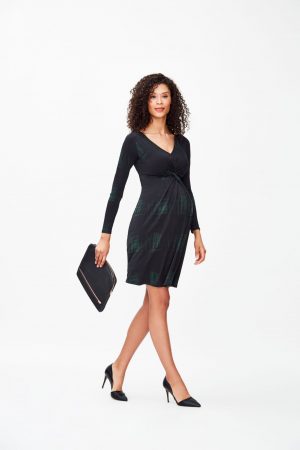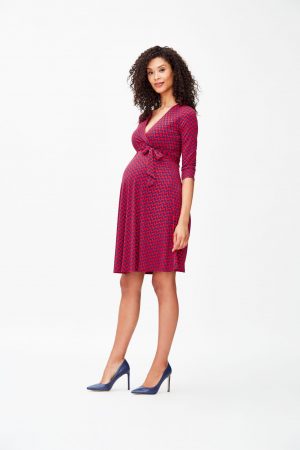 Leota began when Sarah Carson left the suits of Wall St. to create a clothing line that catered to the needs of all women. And we do mean all women. These flattering, comfortable, machine-washable dresses celebrate every woman's shape without exception. KIDOLO in particular loves the way Leota celebrates the shape of pregnancy with its maternity dresses.
Leota, named after Sarah's grandmother, pays homage to the strong women of the past, while also inspiring the strong women of the future.
We are ardent feminists and our idols are the powerful visionaries who are making a difference. We design dresses for real women, women who work hard whether that's at home, at school, or at the office.
From work to home and all the moments in-between, Leota has a dress for you. Oh, and those strong women of the future? Leota has them covered as well.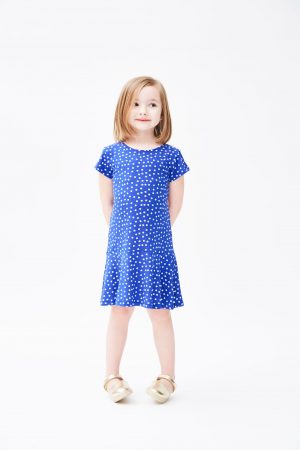 The Little Leota collection offers bold, fun, and durable girls' dresses that your daughter/niece/granddaughter would actually want to wear. When it comes to how we dress our children, Sarah knows practical and ethical standards are non-negotiable. Which is why every dress is made by family-operated factories in New York using a wrinkle-free jersey material that is entirely machine washable. True for all of Leota's dresses in fact!
Leota's maternity dresses, girls dresses, and full figured dresses are for the women setting out to make their marks. Although changing the world might be uncomfortable (though necessary), the clothes worn while doing so shouldn't be.
We want our women to feel comfortable, ready to play and work hard.  We make life just a bit easier by making machine washable clothes that never wrinkle and are always flattering. You can't change the world in uncomfortable clothes!
Dying for a Leota dress of your own? KIDOLO readers can enjoy 20% off ALL dresses now through Monday 8/15 by using promo code "OLO" at checkout!