What to do when your little toddler discovers the endless entertainment of pulling off his or her socks and shoes? Cover up those clams! 
We've all been there. You're out and about running errands with the kiddo safely strapped in the stroller. You're darting from place to place when suddenly you realize that just like "diddle, diddle, dumpling, my son John" your wee one only has one shoe on. (Major props to anyone who remembers that oldie-but-goodie nursery rhyme).
Julie and Logan, the founders of Clamfeet, ran into the same conundrum. Their son had developed a "fun" little habit of pulling off his socks whenever they were at home. His bare footsies would become cold and clammy, thus Logan started calling them clam feet.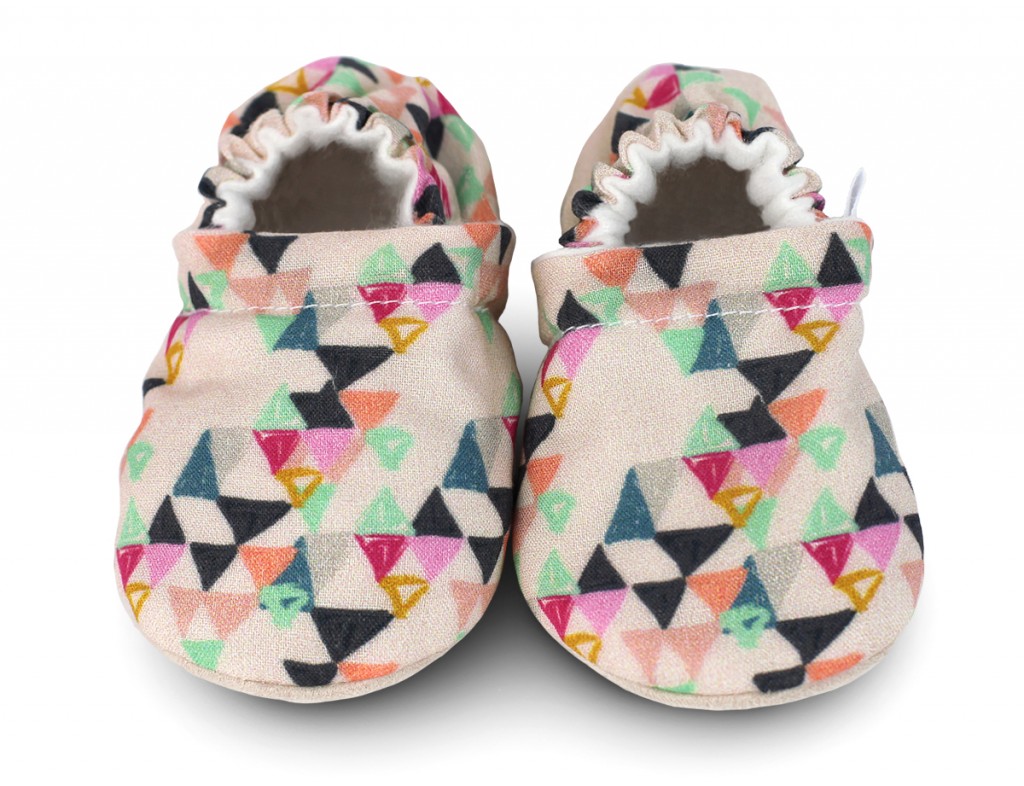 Noticing a new trend in baby footwear, Julie began the hunt for wearable, comfortable, and adorable soft sole baby shoes. To her dismay, however, all she could find were very generic and "cutesy" shoes. Disappointed with the assortment, she started making her own. Atta girl! With styles ranging from wide stripes, to geometric patterns, to wondrous tie dye, your toddler's style will be unique and hip from head to toe.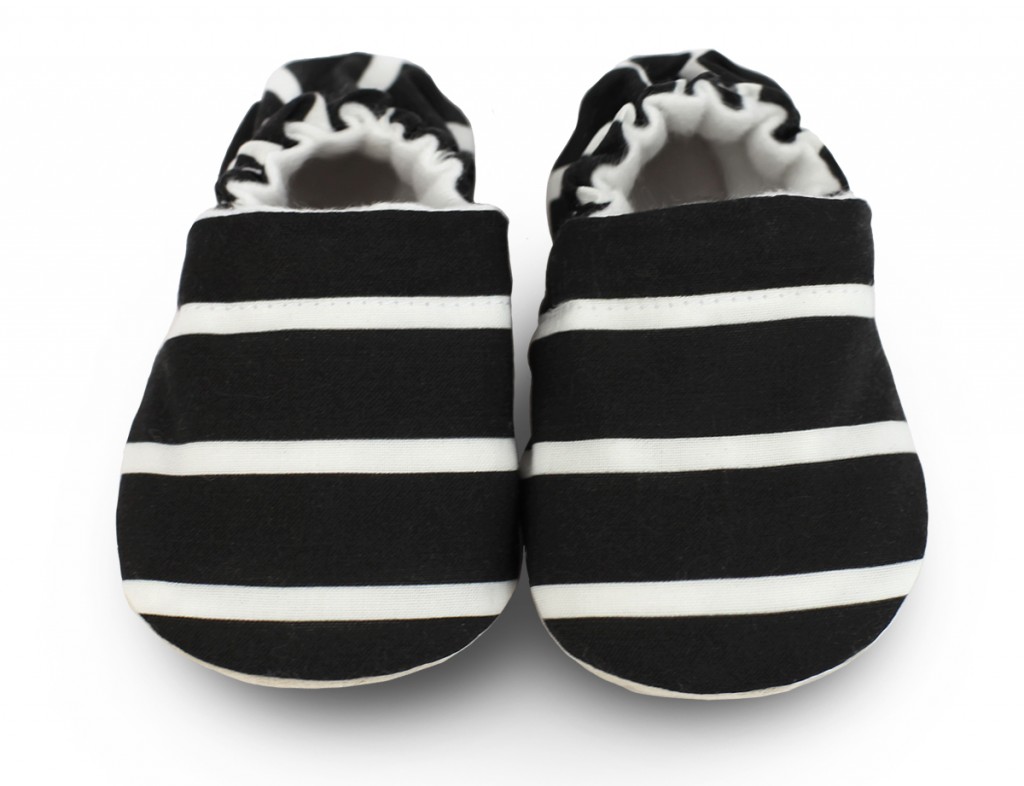 To ensure parental ease and toddler comfort, Clamfeet soft sole baby shoes are lined with 100% cotton flannel and are held on with an elastic heel. Conscientious consumers can also buy with pride knowing that Clamfeet is designed and crafted in Los Angeles using cruelty-free materials and water based inks.
So cover up those clams and outsmart wiley toddlers by adorning their pesky paws with Clamfeet.