To the dreamers, oddballs, goofies, and weirdos (and the kids raised by them), we present to you the the world of Salt City Emporium.
Salt City Emporium is far more than the typical kids clothing and accessory company; it is a vast resource for people drawn to the quirkier side of life. Based in Salt Lake City, founder Jennifer Wakeland had always longed to see weird things on clothes. "A creep-fest," as she describes it, "Things against the norm. I wanted images that were kind of creepy and kind of cool – something odd."
Which is exactly what she set out to accomplish. With previous collections including an urban take on the Wizard of Oz as well as the dark, cult favorite Labyrinth, Jen has a knack for capturing oddities on fabric. Jen, we feel you. Who wouldn't want to see a toddler wearing a t-shirt with the Cowardly Lion wearing a gold grill that reads "courage" paired back with Oubliette leggings?
And though these collections may not have been for everyone, Salt City Emporium thrives at depicting cultural phenomenas in art, digital design, and of course, kids clothing. Take for example their Resort '15 collection inspired by scrumptious farmer markets.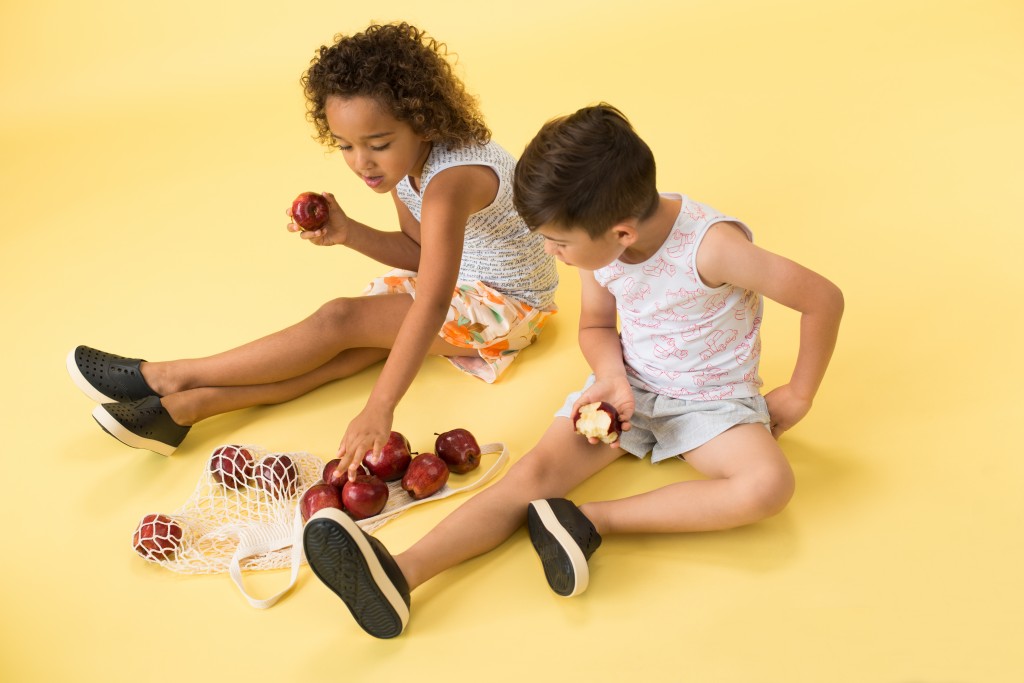 Munching munchkins can play in tank tops with doodles of vintage farm trucks and bunches of carrots, high waisted bloomers and rompers with citrus motifs, and even a t-shirt with a healthy kid's growth chart. Salt City Emporium allows kids to be kids in whimsical clothing but also allows them to get a sneak peak at pop cultural references they will soon inherit.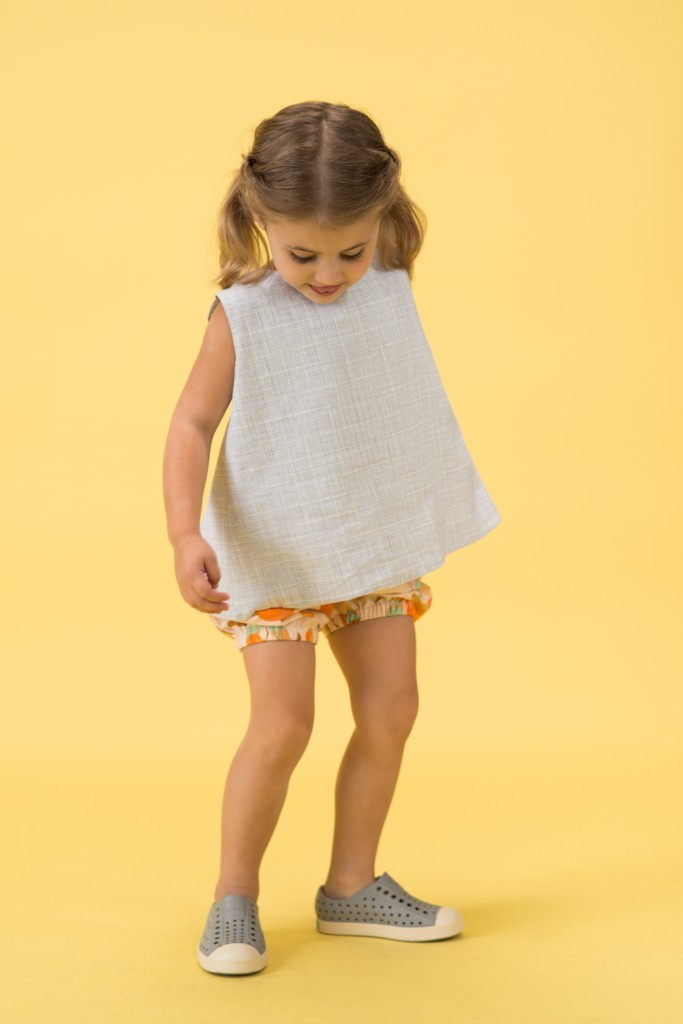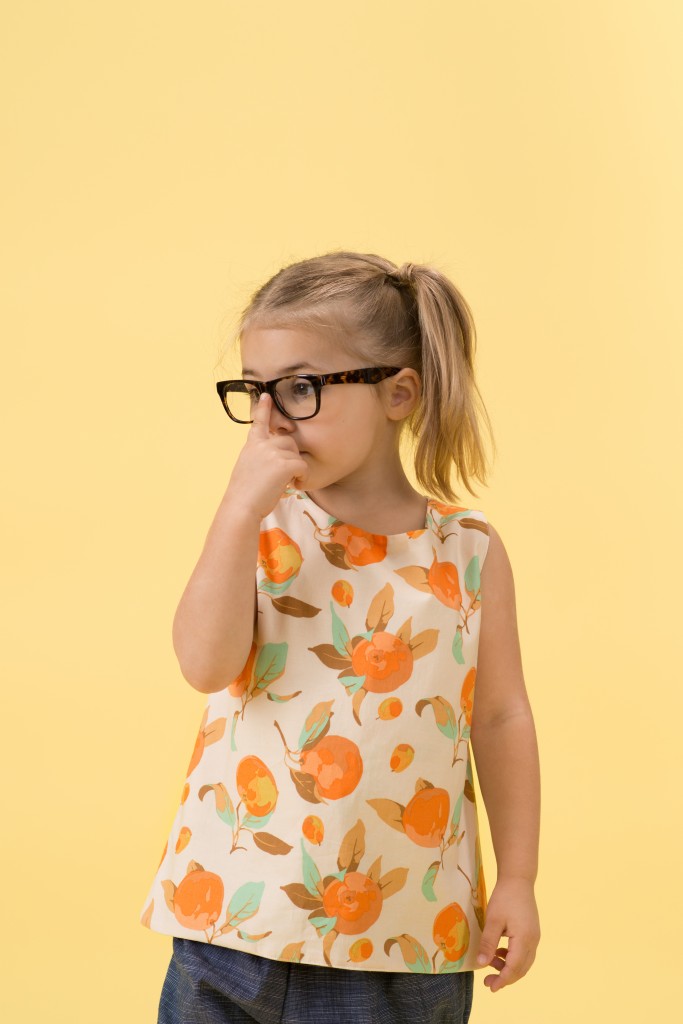 Salt City Emporium's "rebellion from status quo" continues into the fall season with its highly anticipated Wondertales collection. As Jen delightfully remarks, this capsule is truly for "the kid on a Saturday morning with a bowl of cereal and a cape around his or her neck." It's for the child who finds a way to make even the most ordinary of situations a time for play.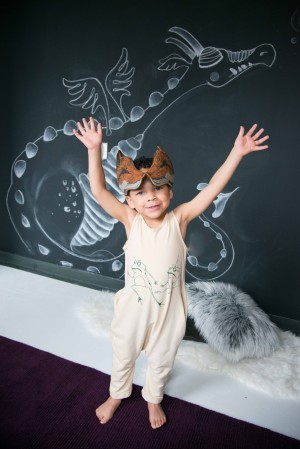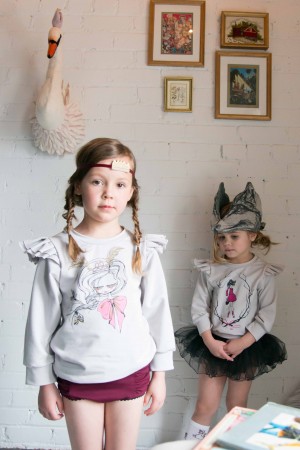 Inspired by German Fairytales, Wondertales subtly honors beloved lore with images of enchanted swans, galavanting dragons, oblong toadstools, and stoic wolves. Our personal favorite: the "little wolf" sweatshirt in which a young girl donning a magenta dress wears the mask of Mr. Wolf. It's an ingenious new twist on a classic tale – Little Red has become both the hero and villain!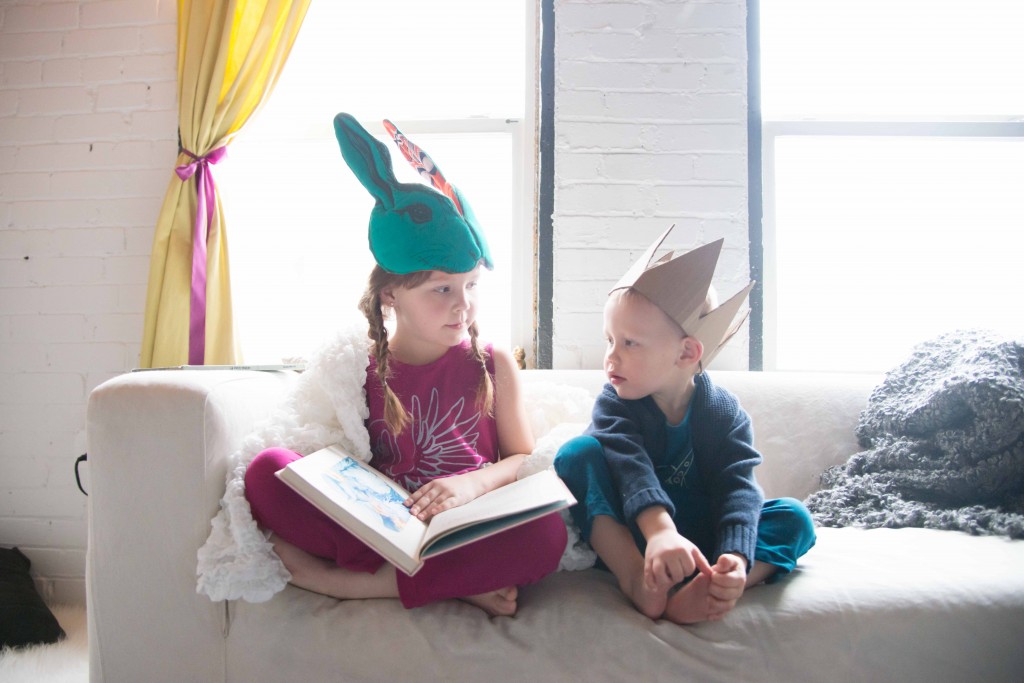 We cherish the work Jen has done with Salt City Emporium. You can expect many more stories to be told through garments, prints, artwork, and designs. KIDOLO devours each collection up like a sweet and "salty" treat.