Stop June gloom in its tracks. Little ones may fuss and mess with their clothes but who could resist the coats and wears by this imaginative kid's apparel company?
When her young son refused to keep the hood of his coat on while in the cold, Molly had to think outside of the box, or in this case, the closet. Perhaps, if he had a reason to keep his hood on it wouldn't be such a challenge? Perhaps, if there was something about the hood that made him keep it on? Perhaps, if the hood made him look like a ferocious lion he'd actually want to keep it on? These "perhapses" happily turned into Molly playfully outsmarting her toddler. Along the way the first animal coat was made and Little Goodall was born.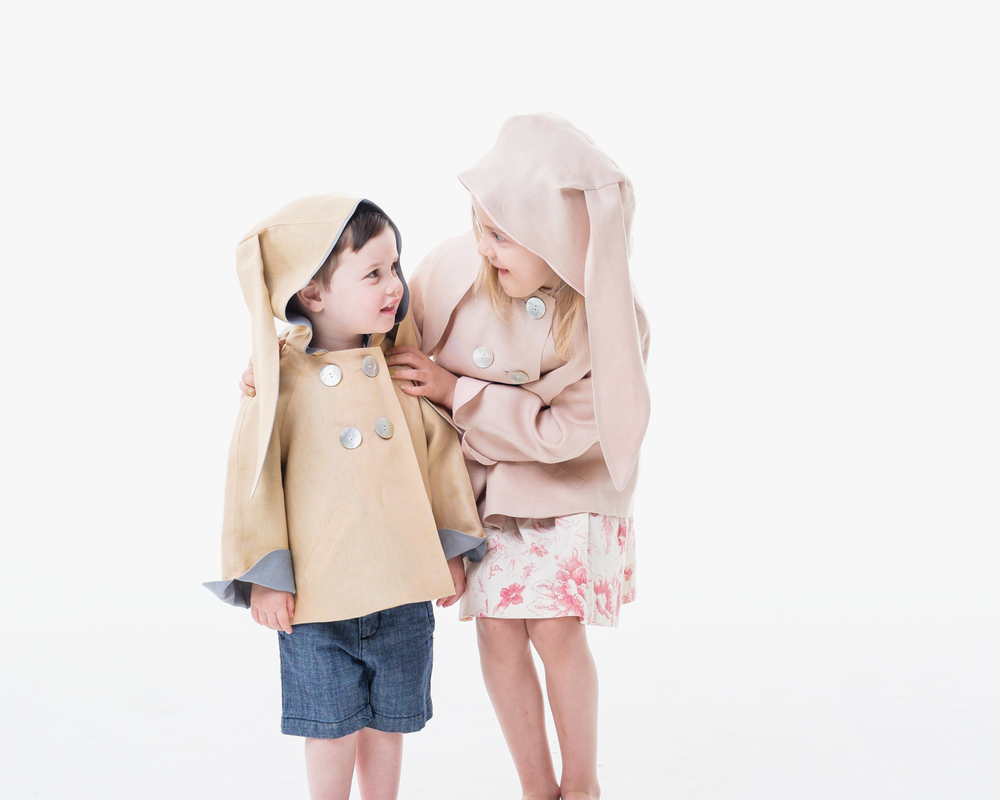 Molly cleverly personifies the beloved fauna our children adore. Clothing, coats, and accessories by Little Goodall allow munchkins to don the signature features of their favorite woodland animals and beastly creatures. Floppy ears are sewn onto winter/summer coats and wool hats for your bundled bunny lovers; claws and spikes are sewn into coats for your scholarly dino devotees; and coiled yarn is sewn onto a coat's hood for your confident "king" of the jungle.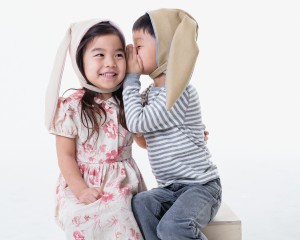 In addition, Little Goodall offers a charming selection of girls' dresses and playsuits. Our favorite? The Dairy Maid Dress complete with oversized pockets, cow bell, and tail in the back! Molly's attention to detail sets her apart from other kid's apparel designers. As a graduate of the Parsons School of Design with a background in children's clothing and toy design, Molly was well equipped to start an apparel company of this caliber.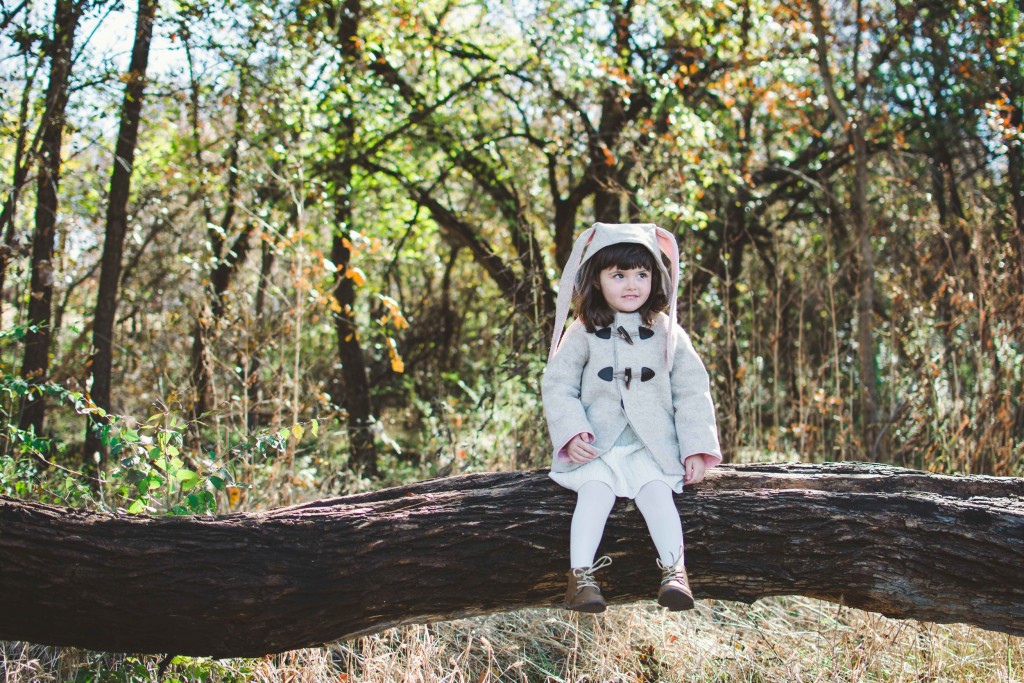 Morning walks, trips around town, or playtime in the backyard will become a bit more fanciful for your tots if they're taking on the characteristics of their favorite creatures. But this goes for mom, too! Little Goodall has begun making women's bunny, fox, wolf, and owl coats as well – sweetly known as Mrs. Goodall.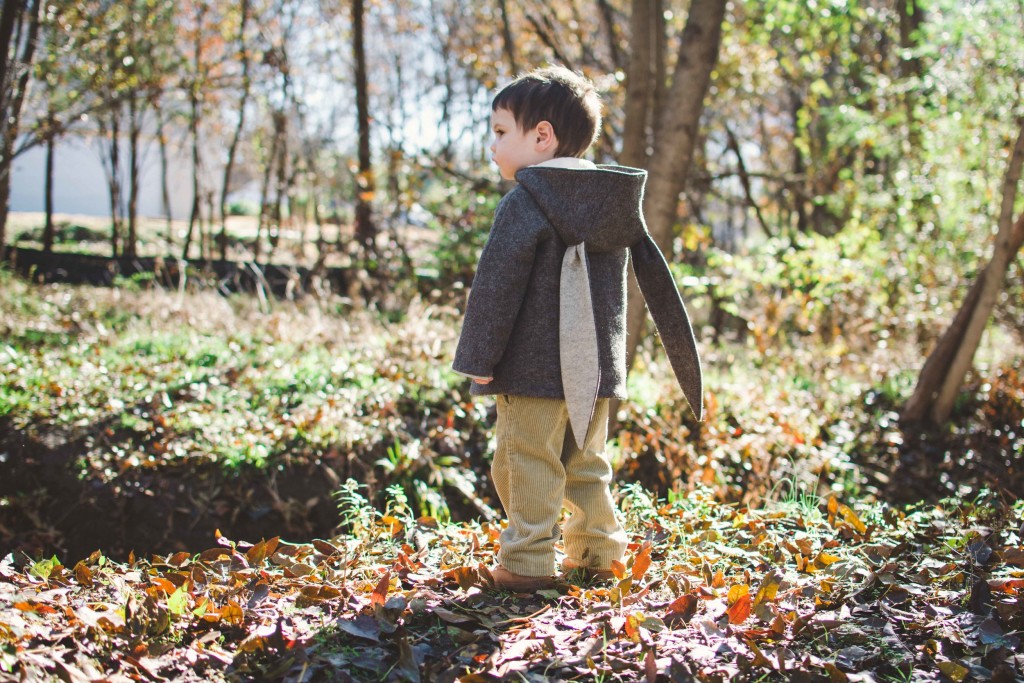 It's time to find your "spirit animal" with the creatures of Little Goodall.