There's a new essential checklist for summer sleepovers: sleeping bag, footie pajamas, toothbrush, & Bombinizz. What is Bombinizz you ask? Just a little ingenious carrier you'll never know how you lived without… 
With three teenage and preteen girls, Maria Rosell found herself preparing for one sleepover after another. While there were clever sleeping bag carriers and fun duffle bags, there never seemed to be an ideal place to hold a pillow. They would wind up on the floor of the car or worse, dropped to the ground. Pillows either didn't fit in overnight bags or left little room for other sleepover essentials, so Maria put pen to paper and sketched a pillow carrier.
With the help of her mother, she created pillow carriers for the girls complete with shoulder straps and pockets. At the next Girl Scout sleepover, the girls' pillow carriers were all the buzz and other mothers were offering big bucks to have a few of their own. These pillow carriers seemed to be the answer to a common question: "how do I keep a pillow clean when it leaves the house?"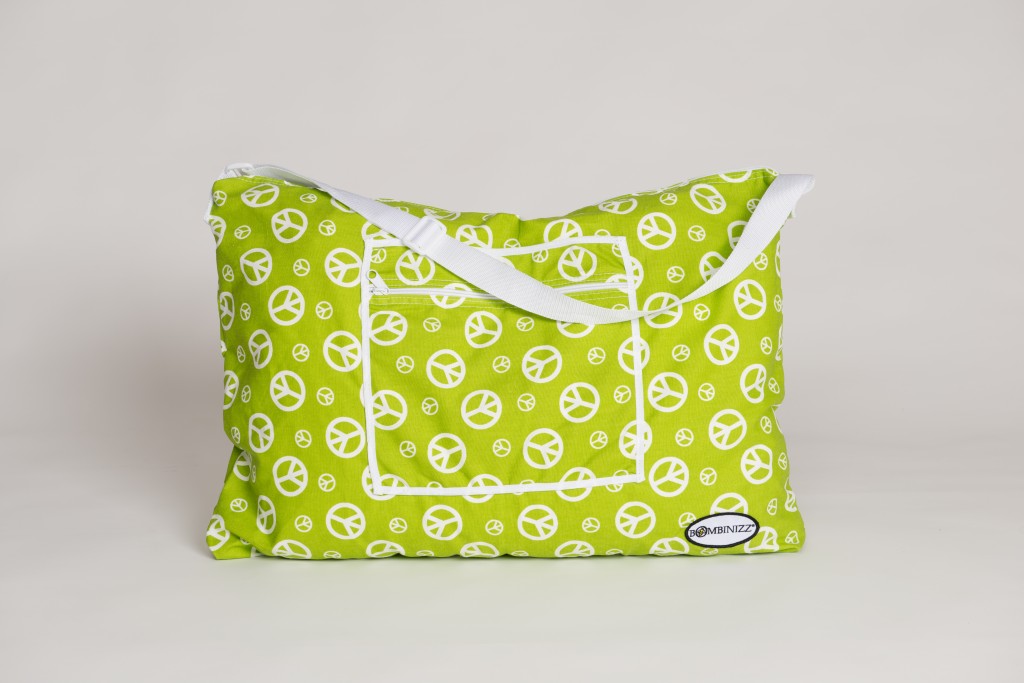 Maria knew she was on to something. Three generations of women helped bring Bombinizz to life. With Maria's designs, her daughter's fabric choices, her mother's sewing skills, and her eldest daughter's logo design, Bombinizz soon became the talk of Pelham, NY. Bombini, which is the scientific name for a particular tribe of bumblebee, certainly describes the family's collaborative spirit.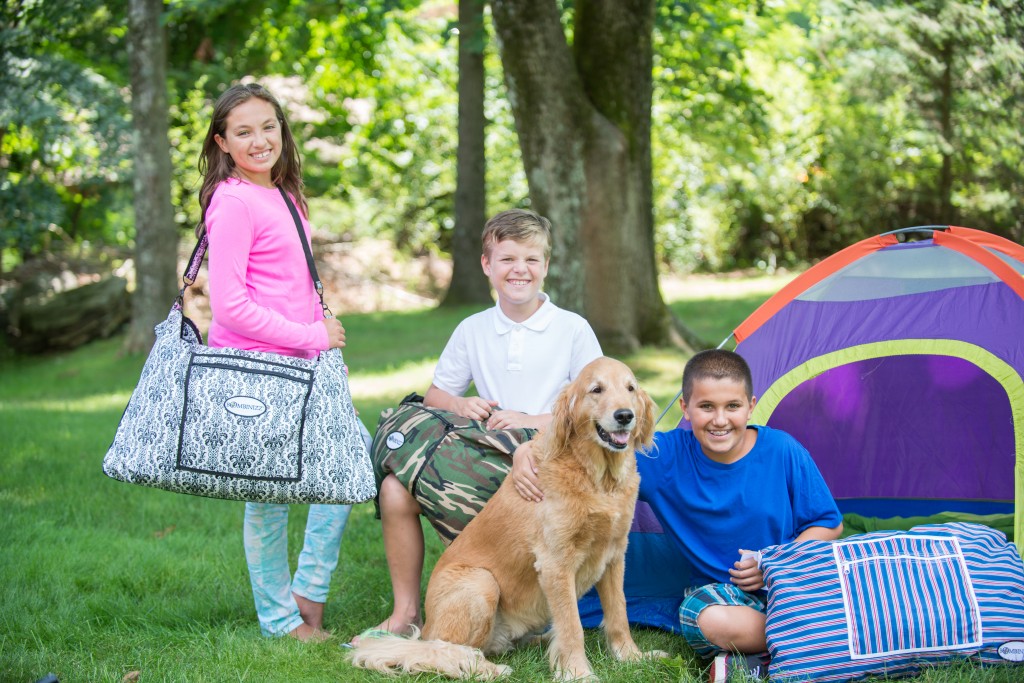 What makes the Bombinizz pillow carrier a vital new must-have is its limitless application. Use it for camping trips, air travel, or overnight field trips. Or use it as a gym bag, diaper bag, beach bag, or for storage. It's large enough to fit a standard pillow plus clothing, pajamas, toiletries, and more. Bombinizz seamlessly fits into your family's calendar no matter where life takes you.