Love clothes? Love kids wearing cute clothes? Love a good story? Then boy do we have a gem of a brand for you today. 
The story of how neve / hawk came to be reads like the most satisfying rom-com ever written (except the love interests are a creative couple and a talent for design). Seriously, only the late, great Nora Ephron could have predicted such a wonderful turn of events. What began as a fun little project for husband and wife Kris and Bob Galmarini, neve / hawk blossomed into a brand capable of transporting women and children into a world of whimsy with every fiber. And in true Nora fashion, it was all made possible by a stroll in New York City.
Kris and Bob's first venture into clothing was a t-shirt line inspired by their daughter, Neve. Once the kids were snuggled in bed, they would get to work making each t-shirt by hand using a screen printing press they assembled in their master bedroom. These became the crafty couple's new date nights. Kris fondly remembers these days and how she "longed to be home every night, put the kids to bed and create. It was a magical time."
Her drive to make something out of this new endeavor grew and Kris began sewing full outfits for her daughter. Then during one fateful family trip to New York, Neve was stopped by a woman on the sidewalk who asked where she got such a unique outfit. Turns out, this woman was influential in the fashion industry and six months later neve / hawk had its first collection. You simply cannot make up a story like this!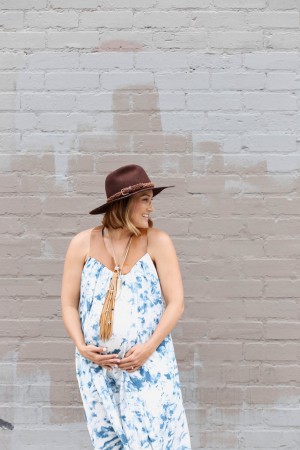 Though neve / hawk began as a children's line, it soon turned its attention to women's clothing. What makes neve / hawk dear to KIDOLO is its immense authenticity. Each design comes solely from Kris' thoughts and musings. She designs pieces she would like to wear and not just what she sees other people wearing.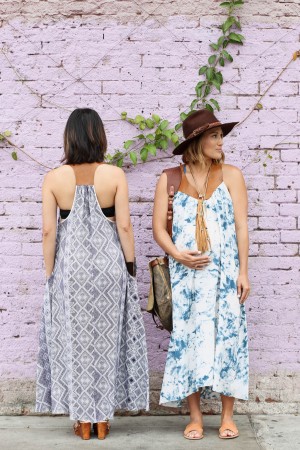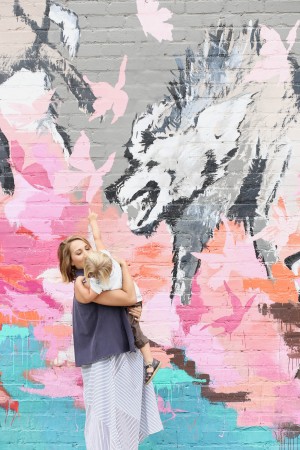 The July 2015 collection seamlessly encompasses the life of any woman. neve / hawk's long maxi dresses are ideal for single women on the go or for moms exploring the world with their first-borns in tow and second ones on the way.
Wearing neve / hawk portrays a sense of effortlessness that many women aspire to feel. Though lets be honest, behind every "cool" girl is an equally "hot, sweaty mess" girl. When we spoke to Kris, she offered thoughtful wisdom to those who feel inadequately equipped for today's world, "I think it is good to know that what is represented on social media isn't really the real deal. Many hours are put into spreadsheets, taxes, organizing. It takes hard work, thick skin and a whole lot of coffee." Kris, Bob, and their children Neve and Hawk are the real deal. They remind us that with a little gumption, a good family, and a good dress, all things are possible.