Every once in a while you'll see something amazing online that stops you in your tracks. We live for those "hold up/pause/stop the presses/this is one of the best things I've ever seen" moments. Which is exactly what happened when we came across the wall pennants by Rayo & Honey.
Rayo & Honey was created by Roachele Negron in honor of the written affirmations her mother used to leave around their home. Tucked into the bathroom mirror and taped on the inside of kitchen cabinet doors were words of wisdom and encouragement to help motivate the family throughout their day.
As Roachele grew up and built a home of her own in Brooklyn for her partner and twins, she wanted to marry the written affirmations of her childhood together with her cultural Black and Puerto Rican heritage. Thus, the first Rayo & Honey wall pennants were made – "You Are Magic."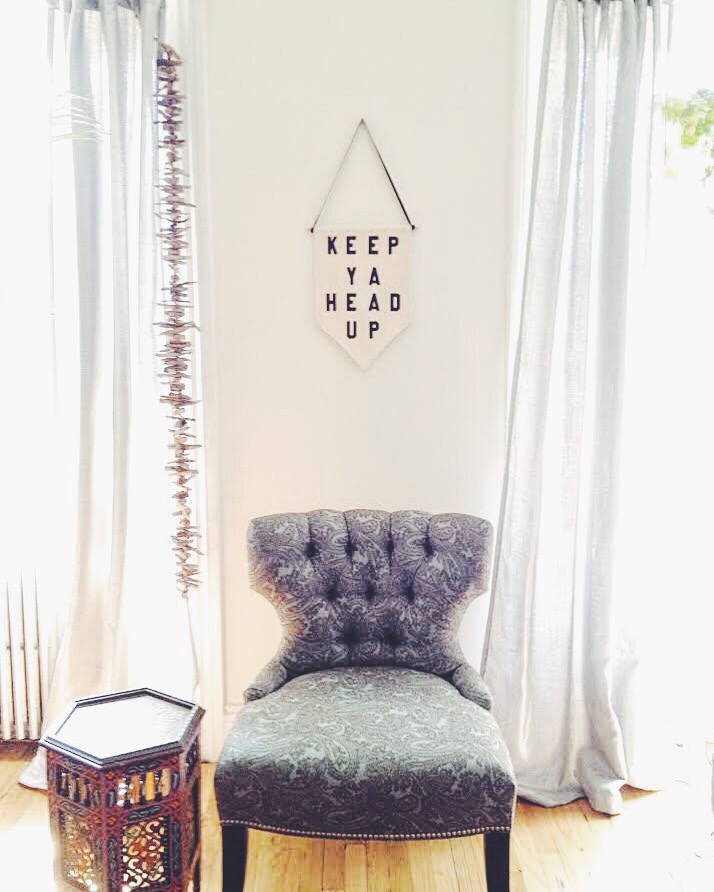 By digging into pop culture from the past and present, Roachele has created a new wave of personal affirmations. "My pennants provide words of inspiration that come from familiar places—hip-hop music, conversational slang, Black and Latino pop culture references, mantras, and wondrous quotes that can hopefully establish a connection of cultural consciousness." 
Roachele's boy-girl twins are also a constant source of inspiration. The duality inherent to her twins is what led her to conjure up the name Rayo & Honey. Rayo, the Spanish word for lightning, combined with the sweetness of honey perfectly represents Roachele's little ones. Energy of epic proportions mixed in with loving goodness – sounds like life with children to us!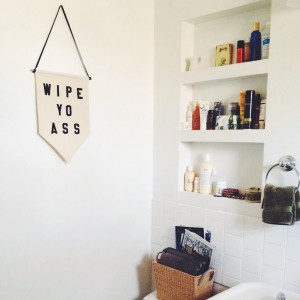 Can we take a moment to appreciate these legendary bathroom pennants? Don't you just instantly hear your mother's booming voice reminding you of the importance of personal hygiene…?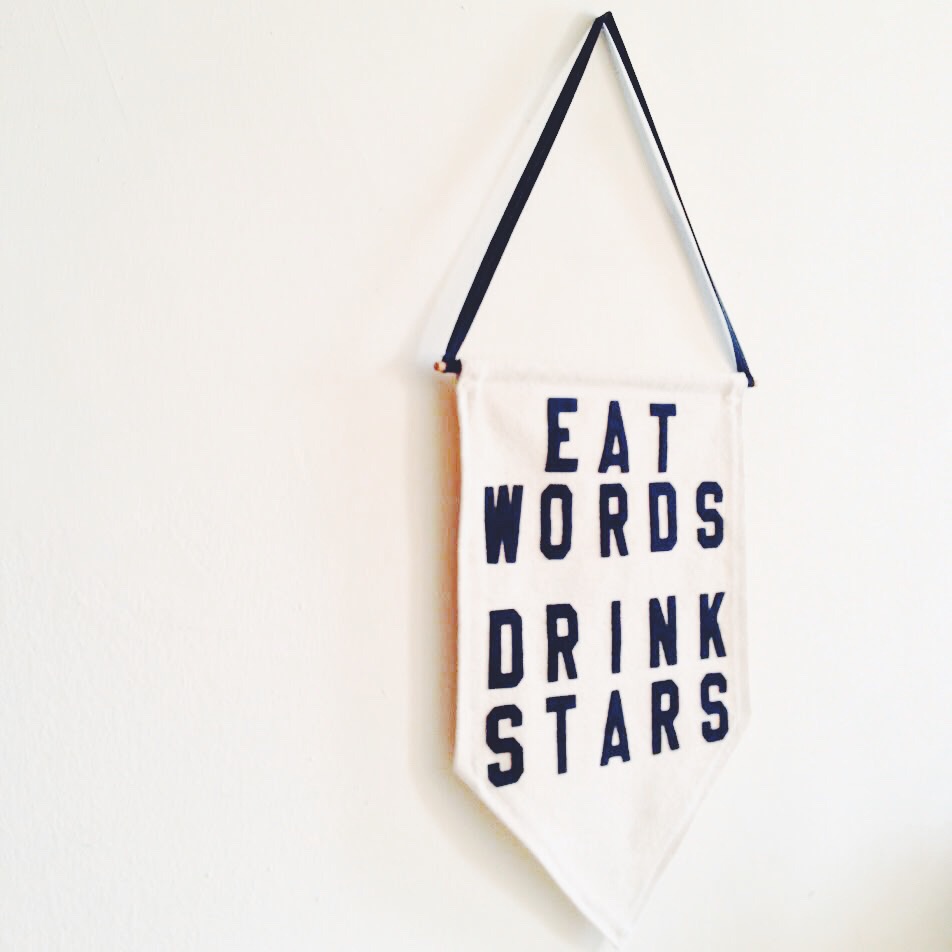 Heart and soul truly go into every pennant by Rayo & Honey, from the meticulous way Roachele constructs each pennant to the personal meaning behind every word.
There is so much power in the things we choose to surround ourselves with, particularly in our homes. I've found unexplainable satisfaction in creating work that can be a part of what motivates, inspires, or points out humor in the everyday.