Sorry House Stark, summer is coming. West coasters from Seattle to Los Angeles experienced one heck of a heat wave this week. Our Instagram feed was full of pictures and boomerang videos of little tots running through sprinklers, jumping in pools, and chasing waves at the beach. This August weather in April has inspired us to gear up on our swimwear. What better way to enjoy the sun than with the adult and child mix-and-match swimsuits by June Loop!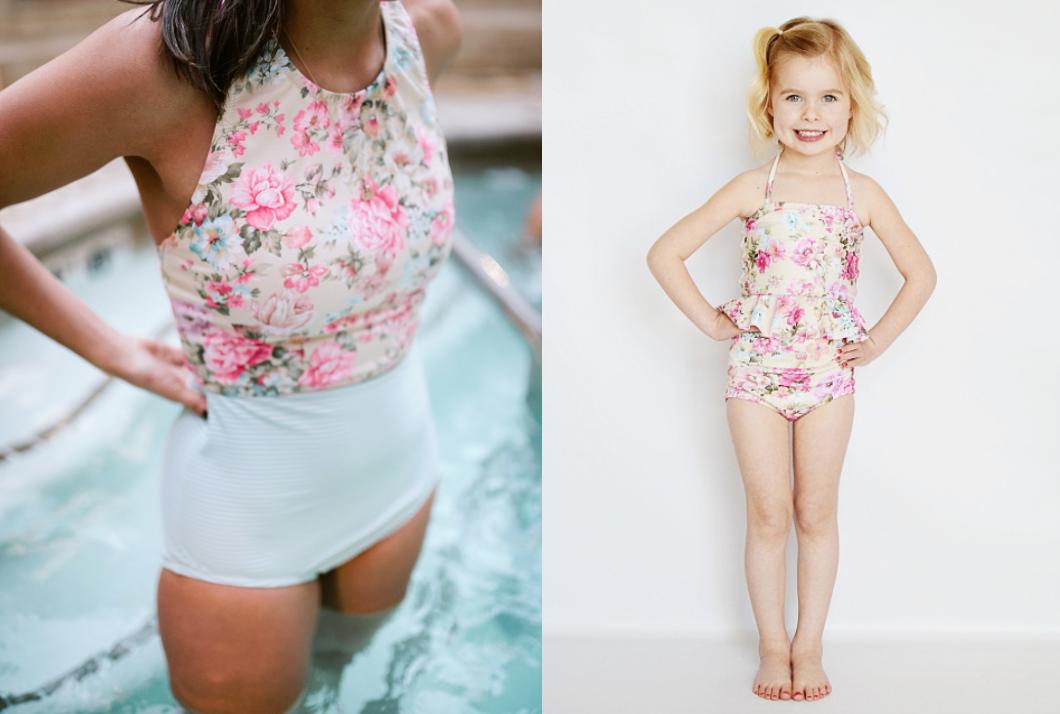 Kristie Kemp began June Loop with her mother, June, in the summer of 2014. Both were accomplished seamstresses, and Kristie was a self-proclaimed swimsuit addict. Their first few suits created quite the splash (pun intended) with friends and strangers alike. The rest, as they say, is history.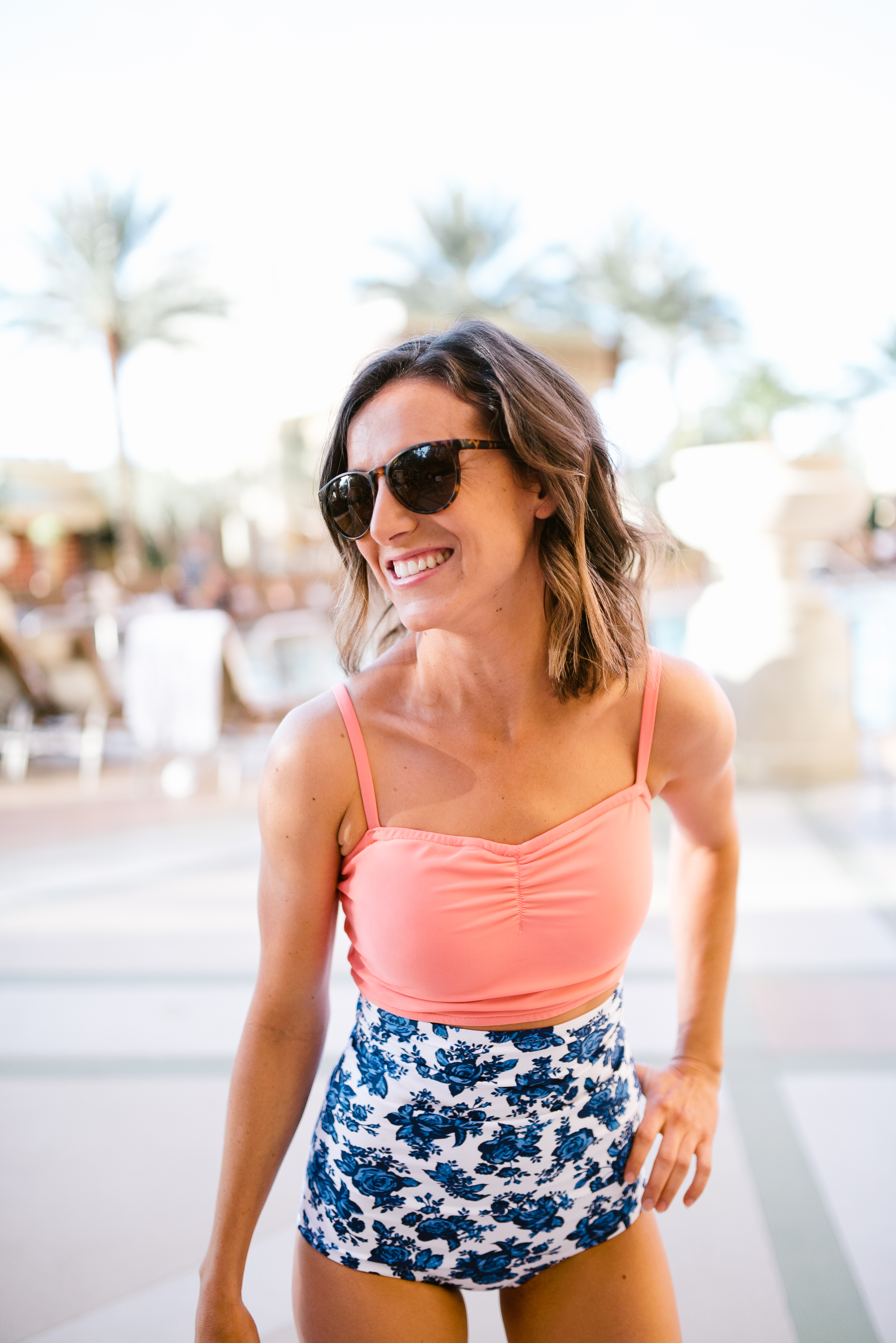 All June Loop tops and bottoms are sold separately, which not only allows shoppers to creatively mix and match, it also allows every woman to find the right fit for her unique shape.
Once I had my first baby, I realized many swimsuits didn't allow me to play with my little boy without the fear of flashing everyone at the pool. My June Loop suit made me feel stylish, confident, and comfortable.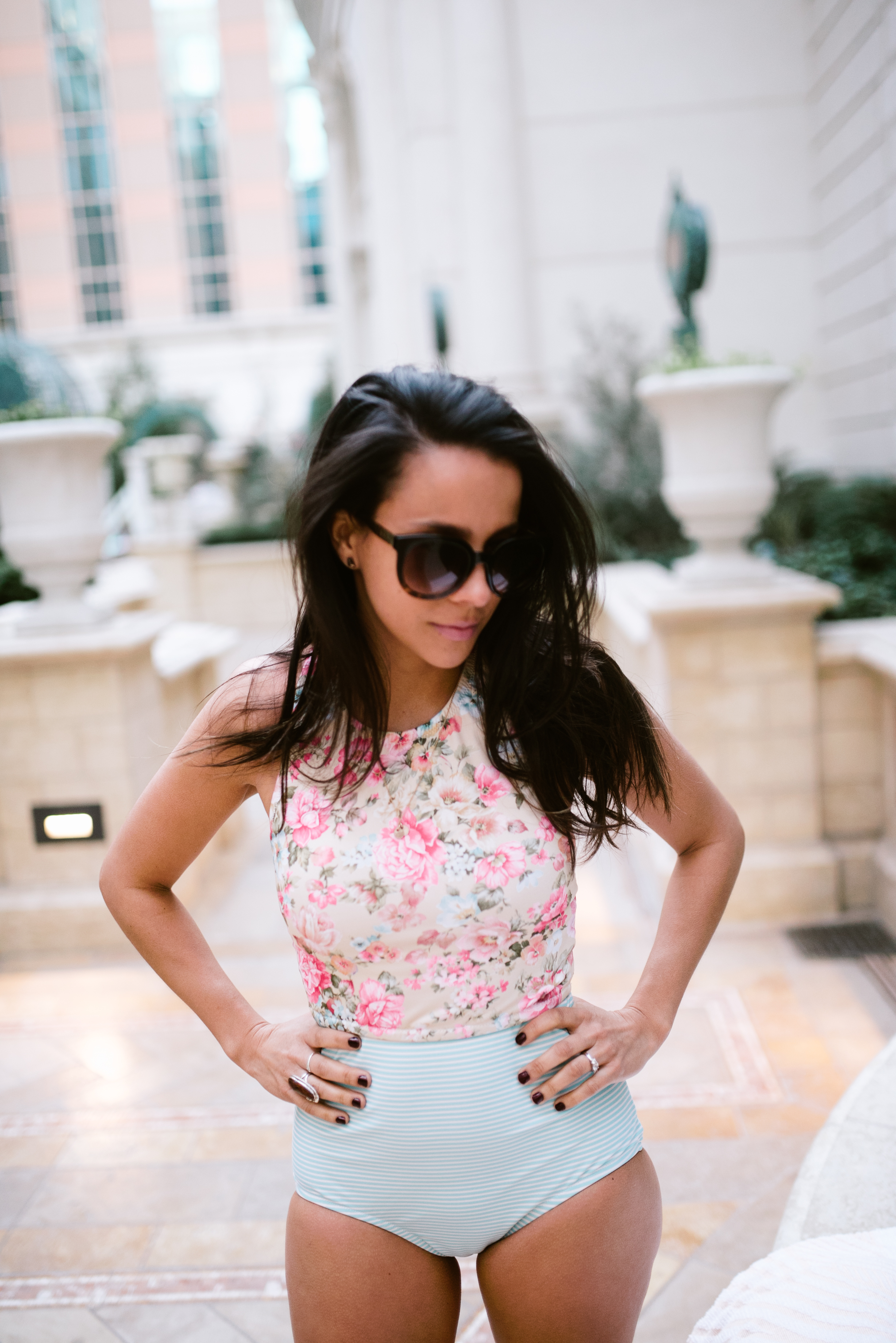 After a few successful years solely as a women's swimwear company, June Loop has recently debuted a child swimsuit line! All of the little suits are mini versions of the adult suits, making these swimsuits perfect for "mommy and me" matching fun.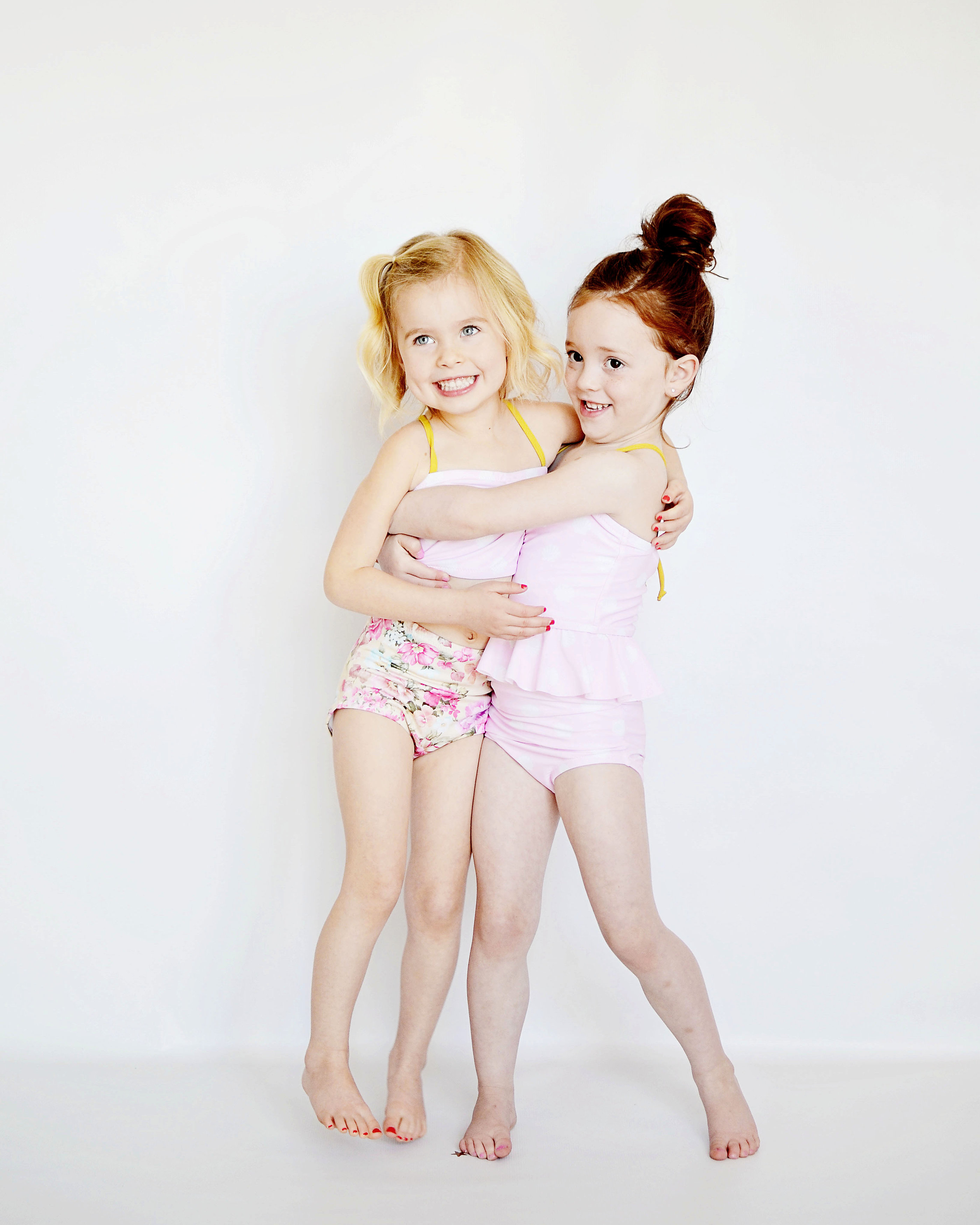 June Loop's peplum tops, high waisted bottoms, floral prints, and sweet stripes will make mamas and babes the cutest gals of the summer.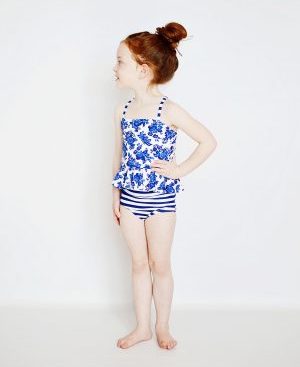 We also love the meaning behind the name June Loop. As we said before, Kristie's mom's name is June and both women are June babies. Loop is pool backwards, which is obviously quite apropos for a swimsuit brand. This mother/daughter duo are bringing some serious fun this summer!