Happy first week of spring! What better way to celebrate this joyous time of the year than by dying Easter eggs! However, these are not your grocery store dyed eggs (not that we don't love Paas); these are naturally dyed Easter eggs. 
Dying Easter eggs is a tradition we look forward to every year. The colors, the process, the planning, all of it touches us in that sweet, nostalgic spot. This year we wanted to expand our creativity and attempt a naturally dyed Easter egg recipe. After stumbling upon an intriguing how-to from one of our favorite online culinary destinations, The Kitchn, we decided to give it a go!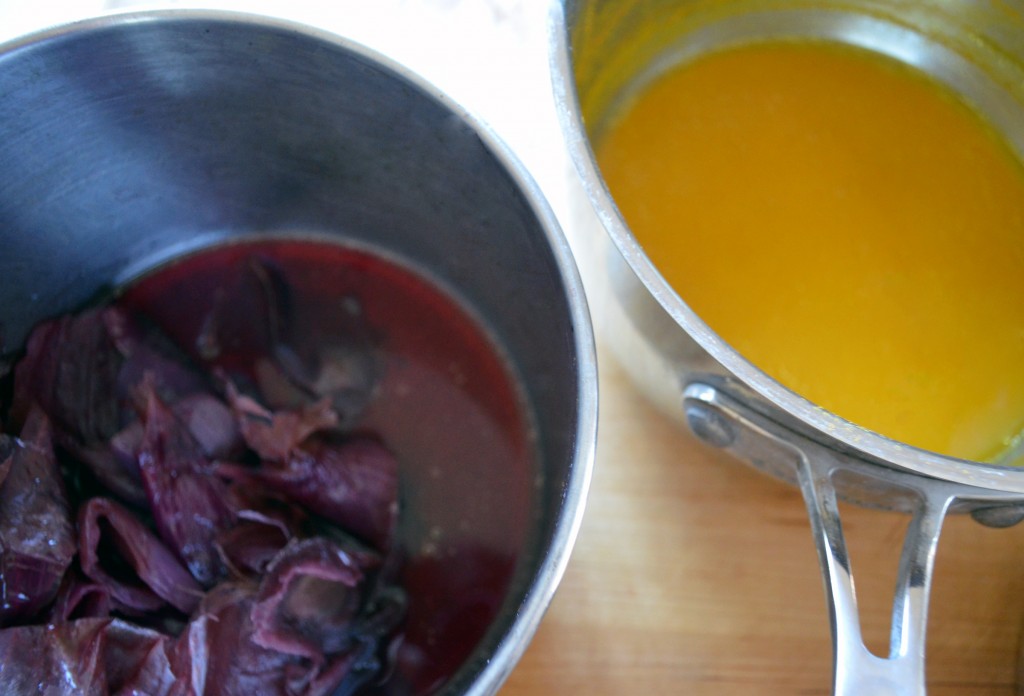 Here's the skinny on what you'll need:
Per cup of water use:
1 cup red onion skins — makes lavender or red eggs
1 cup yellow onion skins — makes orange on white eggs, rusty red on brown eggs
1 cup shredded beets — makes pink on white eggs, maroon on brown eggs
2 tablespoons ground turmeric — makes bright yellow eggs
1 cup spinach & 1 cup kale – makes khaki eggs
1 bag Smith Teamaker Big Hibiscus tea — makes lavender eggs
*Add 1 tablespoon white vinegar to every cup of strained dye liquid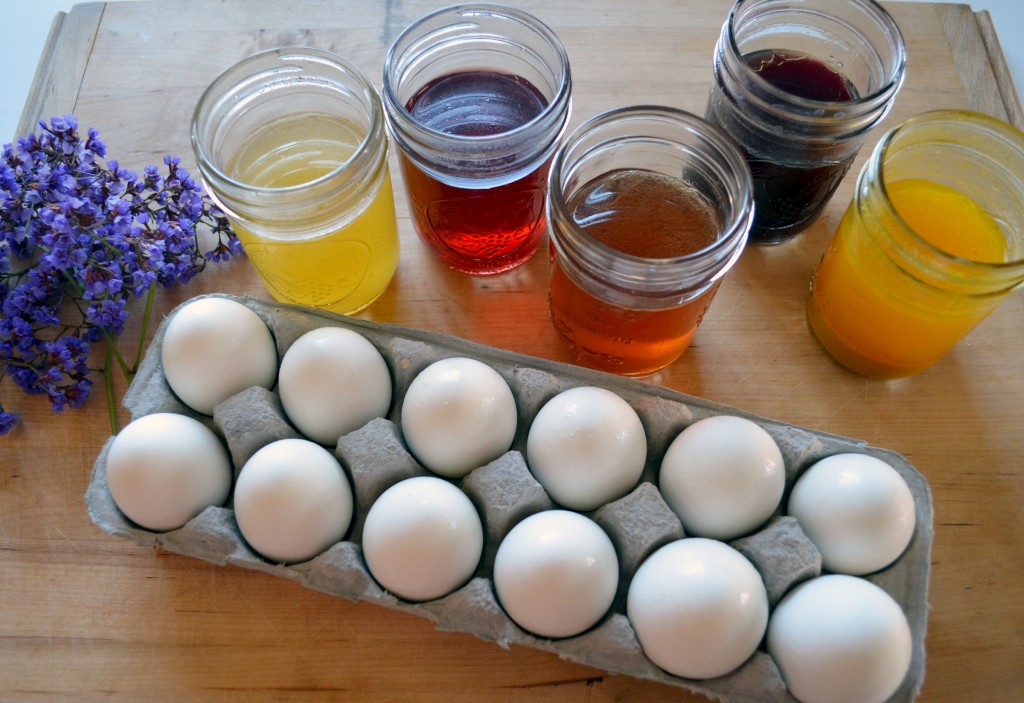 One of the most fascinating aspects of the natural dying process was going through the list of ingredients and imagining the hues and textures they would create while anxiously waiting for the color to develop after the eggs were submerged.
Our favorite egg turned out to be made from the yellow onion skin dye. Just look at that speckled beauty!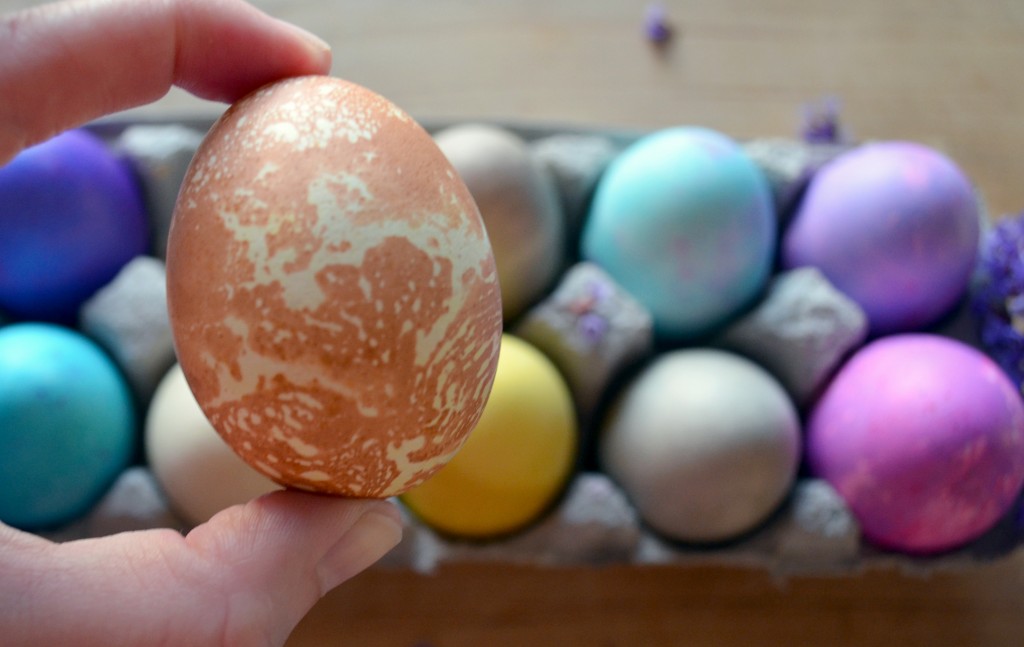 The palette created by the natural dyes give a cool, Restoration Hardware aesthetic, which is beautiful and understated in certain homes. KIDOLO was still craving a pop of color so we did go out and buy a traditional Easter egg dying kit just to play off the neutral tones.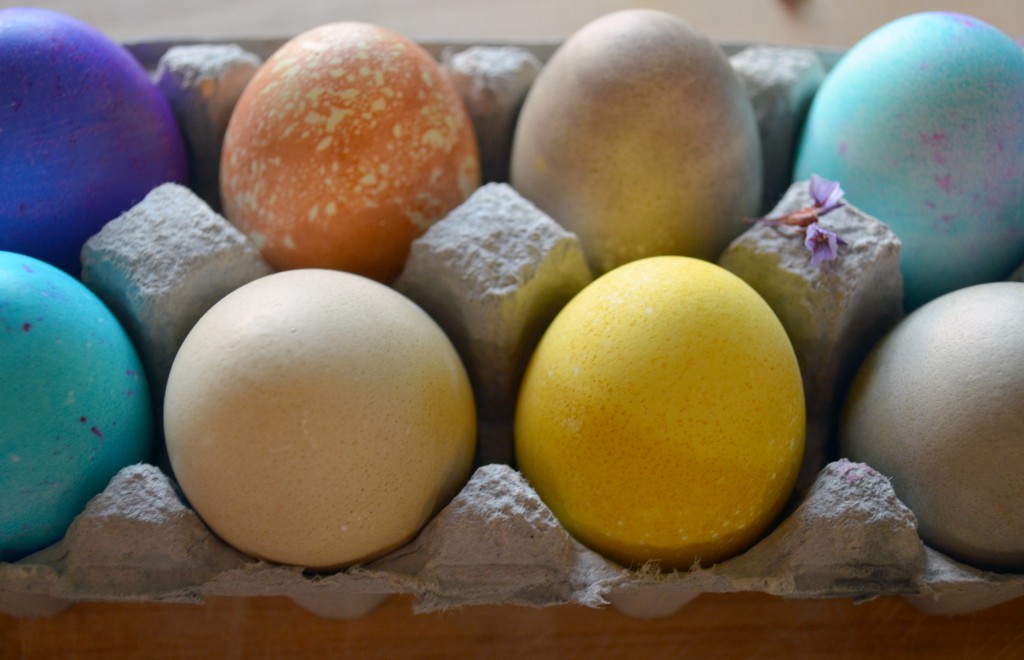 The process was delightfully fun and made us feel very crafty in the kitchen. There was something about having the pots boiling with vegetable skins and fresh eggs on the counter that made us feel very earthy and medicinal. Like Dr. Quinn Medicine Woman meets the Balinese healer Wayan Nuriasih from Eat, Pray, Love.