We at KIDOLO love sharing the stories behind your favorite children's companies. These small businesses all have a few things in common: amazing designs, quality craftspersonship, and parents at the helm – thus proving that life does not end after having children. Today we are elated to feature our mompreneur de jour, Blake Alfstad and her adult and children's graphic tees brand, Jean & June.
Blake became a mother at a young age; 23 to be precise. Her concerns, however, were no different than other parents. She worried about raising a healthy child, paying the bills, and living a good life. Blake drew inspiration from small business owners, predominantly mothers, who were creating incredible products and leading incredible lives.
I had studied printmaking in school and interned as a textile designer. I started seeing a ton of inspiring women (most of them mothers) starting companies and I wanted my turn!
Blake's vision to start a company of her own came to fruition after the birth of her second child. Paloma June and Orlando Jean made Blake a mom and also a small business owner. Their spontaneity, love of play, and uninhibited positivity radiates into Blake's designs. Jean & June's graphic tees and onesies express the love, spirit, and character of all children.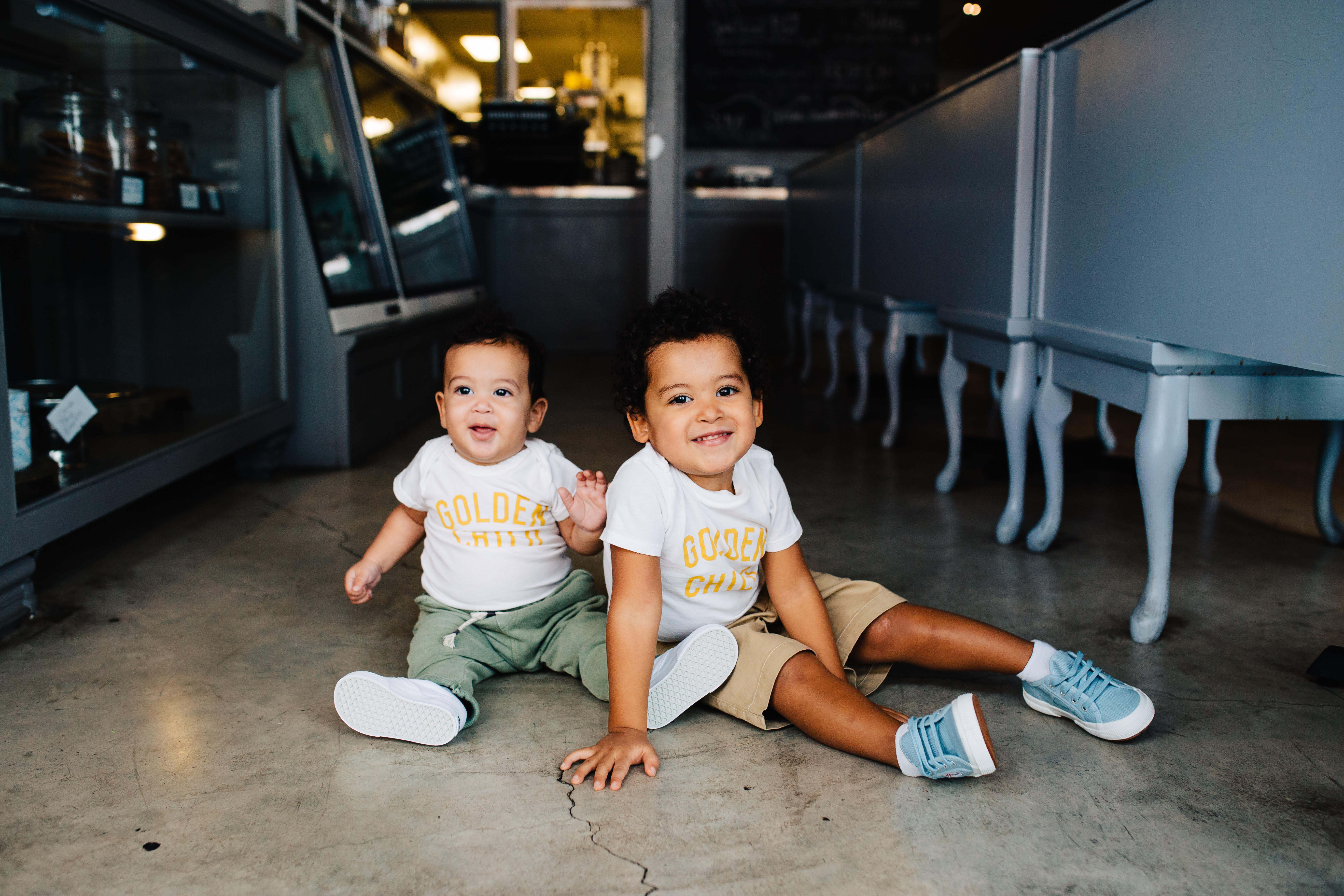 Made using enzyme washed organic cotton, Jean & June's children's graphic tees are insanely soft – idyllic for active little cubs. All tees are also garment dyed, which means that every color is exclusive to Jean & June.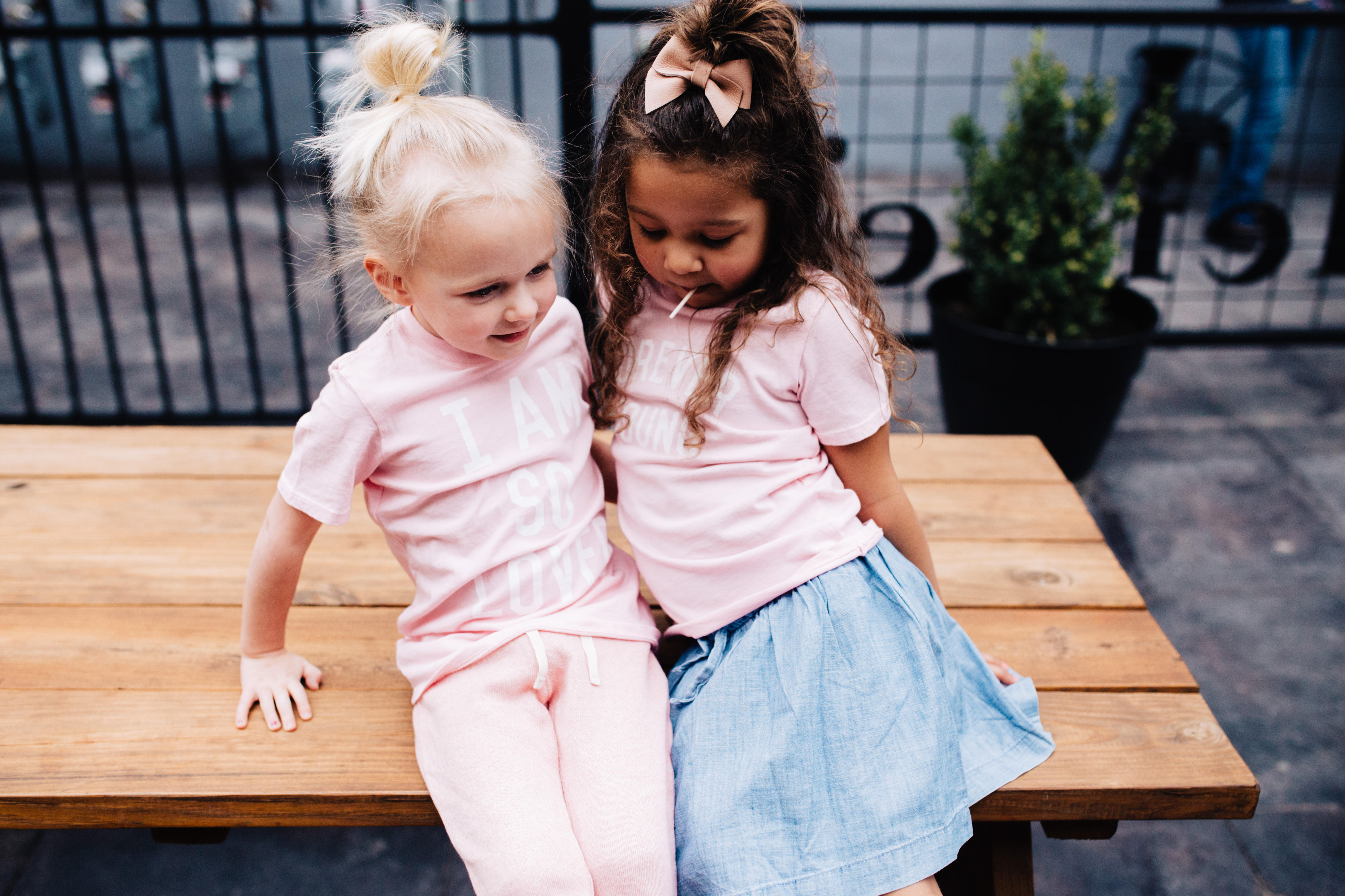 Jean & June has branched out to include tees for women too! Now mamas and babes can rock coordinating shirts that let the world know their special bond. These mommy and me tees make the PERFECT Mother's Day gifts folks!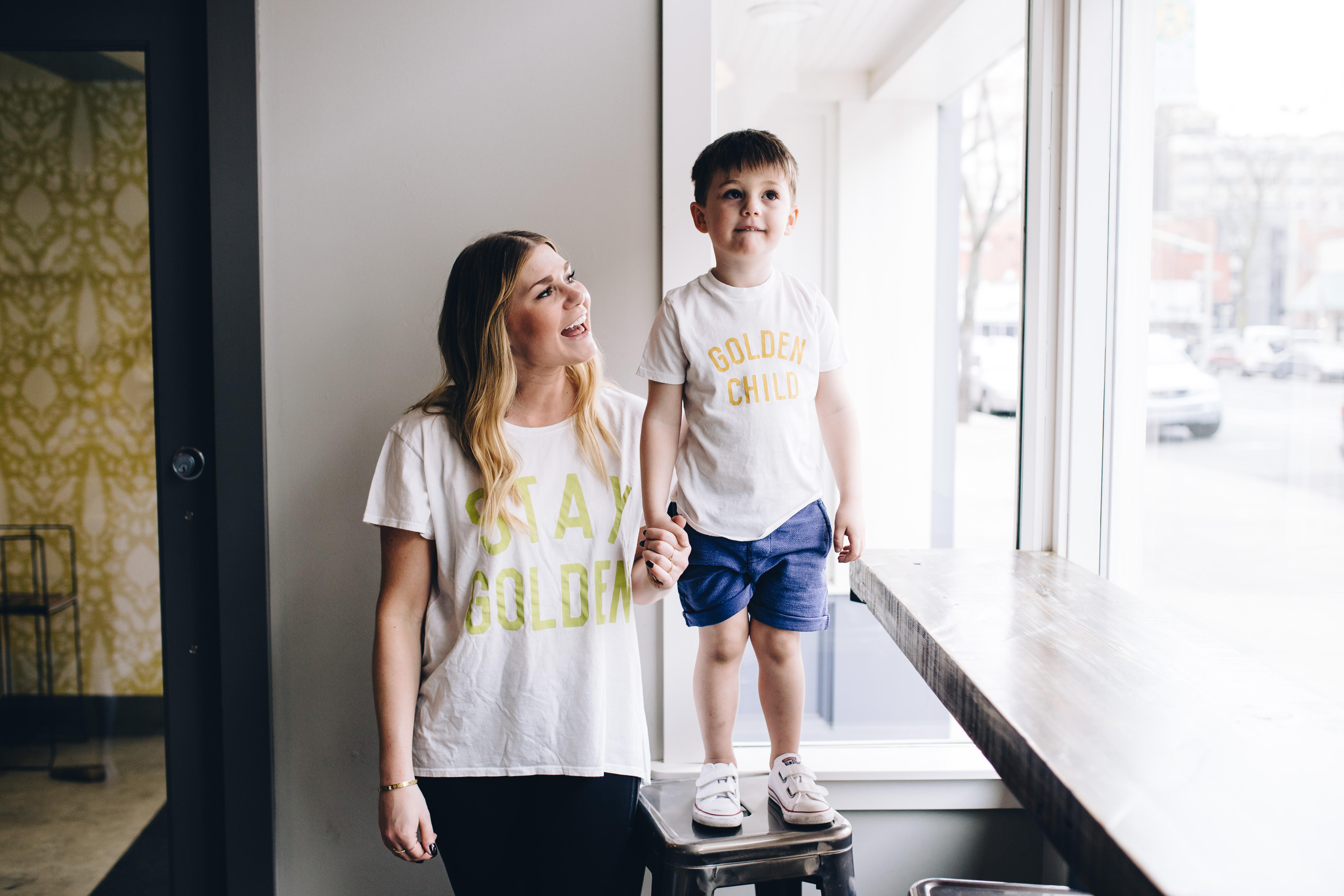 Jean & June expertly executes its adult and children's graphic tees. Childhood is a precious time – be free, be bold, and just have fun.