We have put our creativity to the test this year in designing our holiday wrapping paper. As opposed to beautiful, ornate paper and ribbon, we're opting for a little DIY gift wrap project.
There are two types of people in the world: those who like to wrap presents and those who despise it. Thankfully, this little art activity can satisfy both the former and the latter. All you need is some butcher paper, white chalk, white paint, a brush, and your imagination.
The theme of KIDOLO's holiday wrapping paper this year is sans-string – as in presents not tied with a ribbon and a bow. If you have children and/or pets in the house, we recommend following our lead. Here are the reasons why…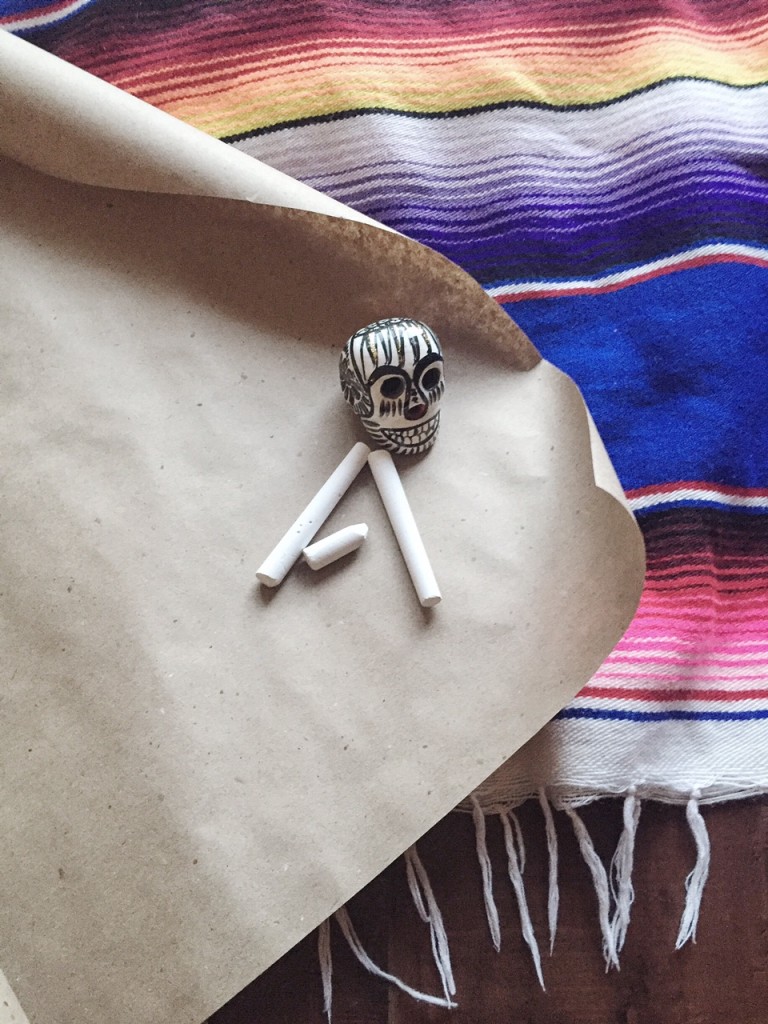 Ribbons and bows are the ultimate thwarters of fun. Every year kids struggle while opening their presents when all they want to do is get to the good stuff. They tug and they pull, trying to get the string around each corner. Ultimately though, someone has to go find the scissors and by then the momentum is gone. So skip the drama and use chalk to draw a ribbon and bow instead!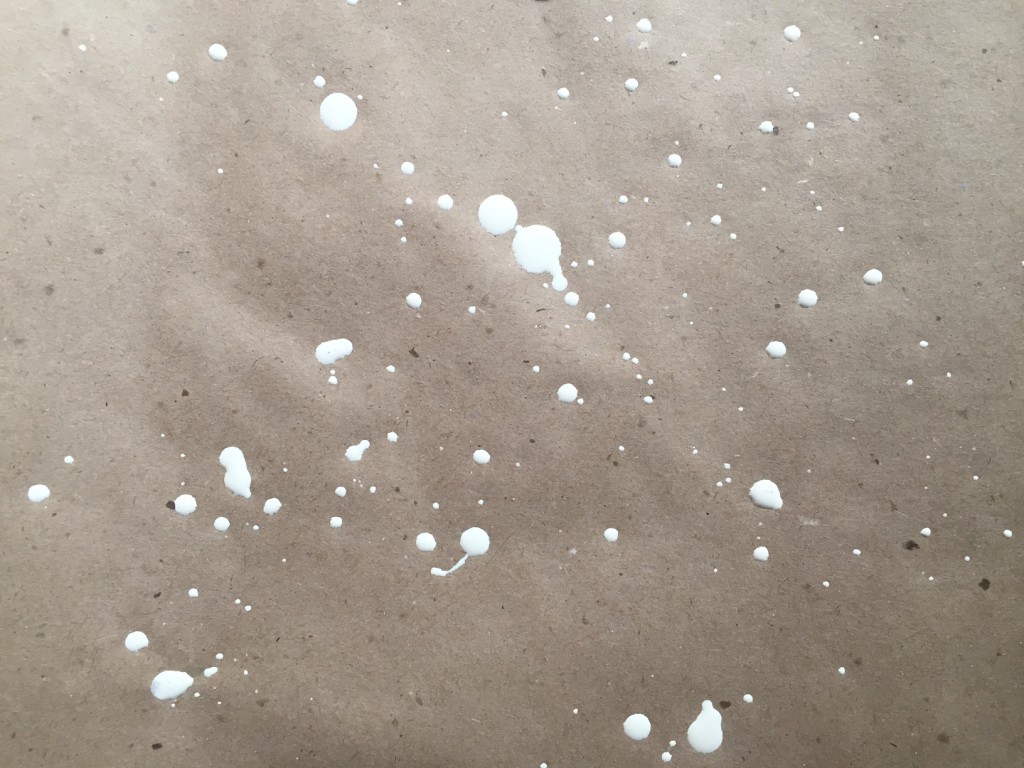 Have pets? Do your furry friends always want to chow down on some discarded tinsel? That would be a digestive no-no. Save the tummy troubles and splatter your paper this year! Bring out your inner Jackson Pollock and let controlled chaos be your guide.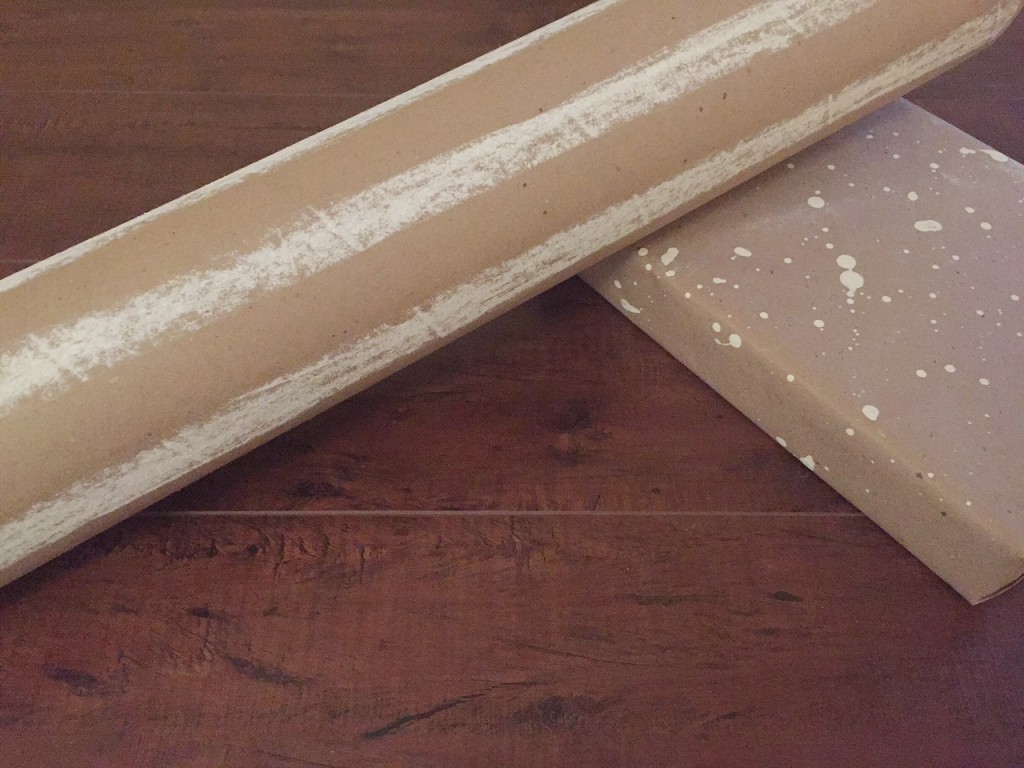 The kids can have a lot of fun with this DIY gift wrap project too. Siblings can decorate each other's gifts or you can use different colors to represent each recipient. Plus, the memory of doing arts and crafts together is a gift in and of itself.
Happy wrapping from the KIDOLO family to yours!