Convivial – adjective:  friendly, lively, sociable, and enjoyable. A word that truly sums up this SoCal company that takes getting together very seriously. Time to upgrade your beach blanket. 
Convivial has created blankets and towels with the sole intention of bringing people together. Whether it's a day at the beach, a picnic at the park, or a backyard barbecue, Convivial wants to help you and yours have a good time.
What makes the company so special is that Convivial's blankets and towels incorporate the Convivial-Link® system, which allows each blanket to attach to another. Buttons and button loops line the sides of the blankets and towels, making it easy to connect with your buddy. The fun never ends when you have Convivial by your side!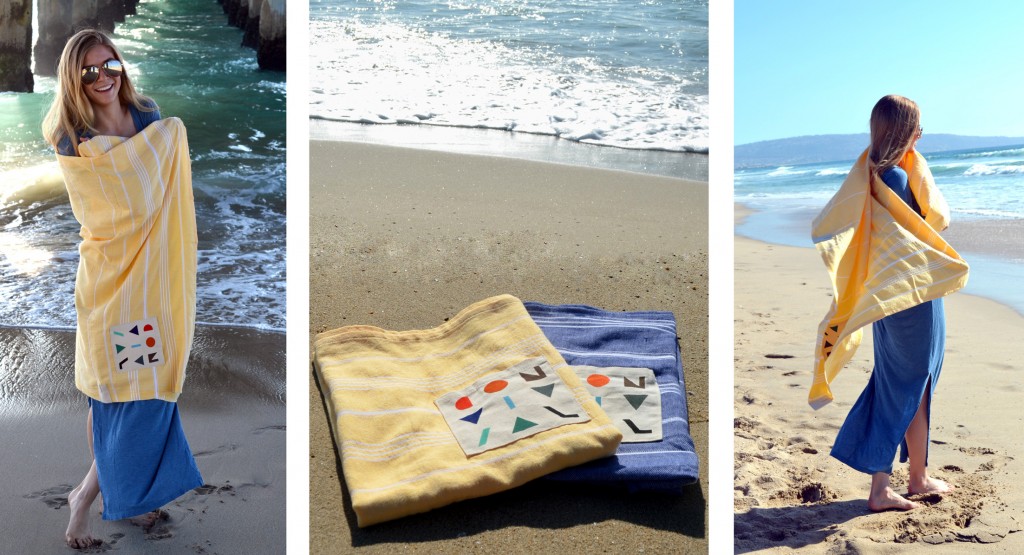 Made from 100% Turkish cotton, Convivial blankets and towels are lightweight, dry quickly, and get softer the more you use them. So rest assured, bundling your kiddos up after every swim and surf lesson won't be a hassle with Convivial.
We got a little creative with our own Convivial blankets and discovered that they also make the perfect covers for imaginative forts! Their link system allowed easy assembly and structural integrity – no need to struggle with blankets slipping apart. Cozy hideaways are a childhood right of passage and ones made with Convivial blankets guarantee stylish fun.
KIDOLO is always on the hunt for items that are kid friendly yet, at the same time, embody keen design elements that ensure your home doesn't wind up looking too much like a hodgepodge toy store. We know that's unavoidable sometimes. But with the array of colors and prints offered by Convivial, your car and home will always look playful AND tasteful.
Convivial blankets and towels are a must have no matter where your day takes you. They also make perfect gifts! We at KIDOLO suggest creating a gifting train for your friends and family, allowing link-ability at every function. Convivial will be the gift that keeps on growing.