Inspired by the bonnets of yesteryear / made for the tots of today. Baby bonnets for a new generation. 
While Stef and Mary were out one day strolling the boroughs of New York City with their toddlers, they started talking about baby bonnets. Curious minds began pondering why these adorable head coverings seemed to be only available for infants, not older babies, and how they were made mostly for girls, not boys. Sparked by these musings, Petite Soul came to fruition.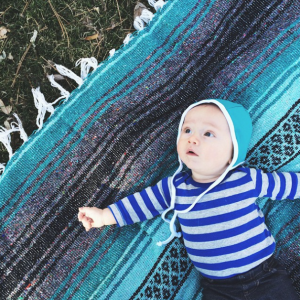 Inspired by bonnets Mary wore when she was a baby, the soulful duo started imagining new designs. Their inkling to reinvent and reinterpret the bonnet proved spot on for today's market. Petite Soul has become a hit with other mothers and the small operation has quickly expanded.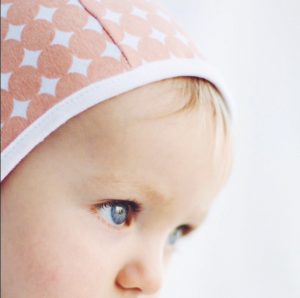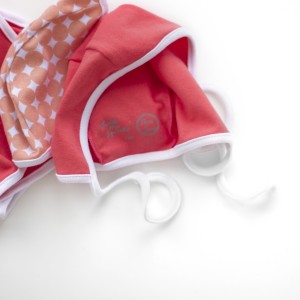 Making their baby bonnets locally in Brooklyn, Stef and Mary oversee every step of the manufacturing process. Their hard work and creative spirit is evident in Petite Soul's products. Little noggins are sweetly protected from the elements in an array of colors and prints. From their petite bonnet in coral, which was made in collaboration with Little Hip Squeaks, to the insanely cute knitted unisex bandit (think Kewpie Dolls meet Elf on the Shelf), these bonnets are adorably chic and functional for infants and babies 0-12 months.
There is nothing petite about the soul of Petite Soul. Help spread the word and join the mission  – #bringingbonnetsback (yeah!)