"Give us a P! Give us an O! Give us an M! Now give us all of that again!" A DIY design we can certainly cheer for: ceiling tissue pom-poms! 
Be honest; you've pinned a few tissue paper pom-poms onto your Pinterest boards, haven't you? I mean, how could you not? They're such a fun and fluffy way to jazz up a room. Select a complementary color palette or go for a monotone look. Pair with accordion-shaped spheres or paper lanterns. You really cannot go wrong with these lightweight adornments.
Here's what you'll need: many sheets of tissue paper, funky pipe cleaners, scissors, and twine.
Fold the tissue paper like an accordion.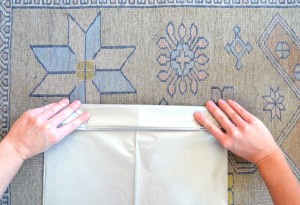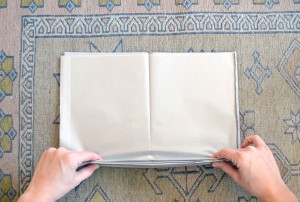 Secure the center with the pipe cleaner.
Cut both sides to create a rounded edge.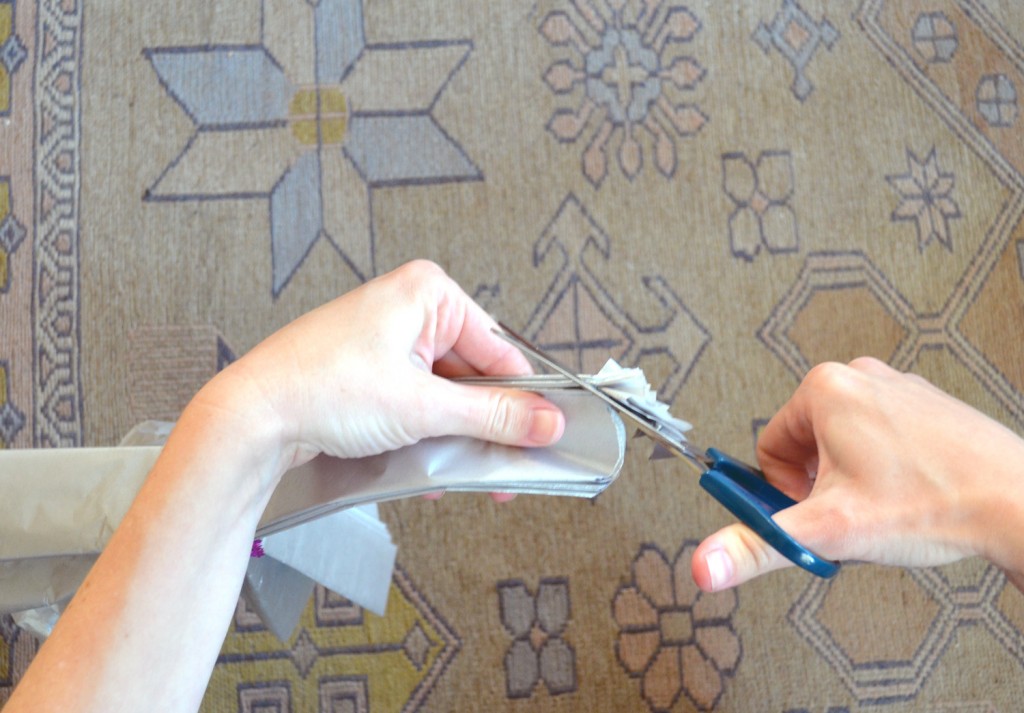 Carefully separate each layer and attach string.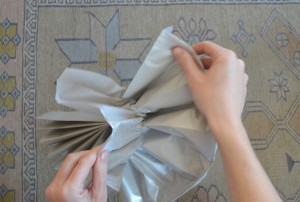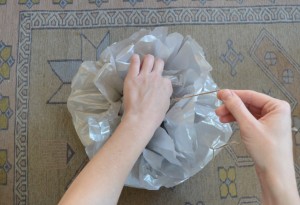 Voila!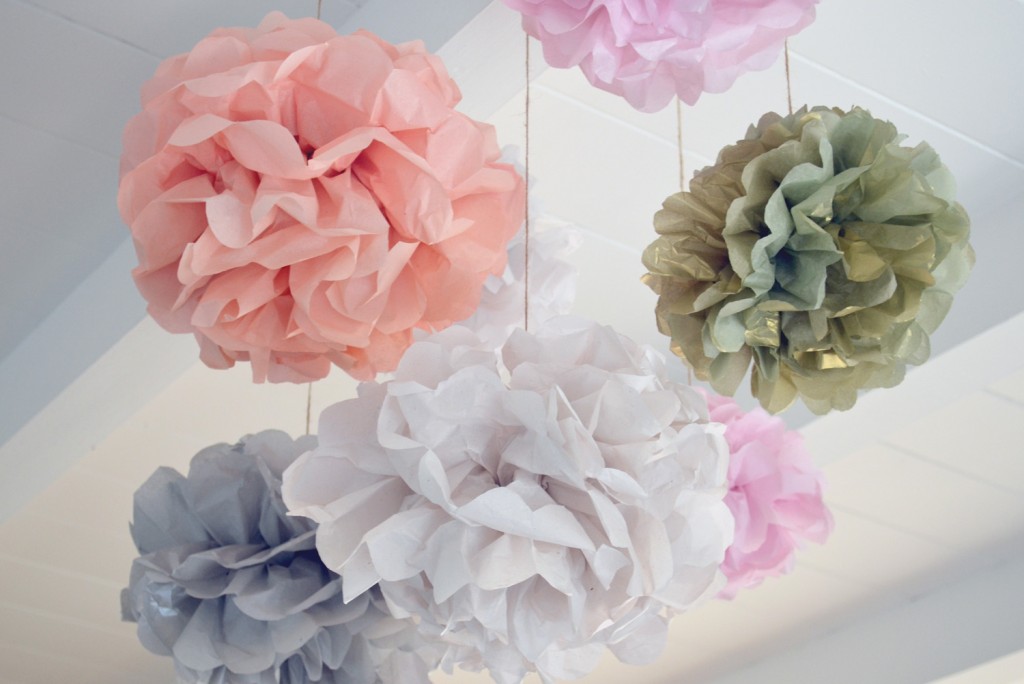 These tissue pom-poms are perfect for various events and holidays. Plus, if you're like us and your decorations are still up months after the event is over, it will just seem intentional. So leave them up year round!
Tissue pom-poms can also be an excellent (and cheap) way to decorate a nursery or playroom. If you live in an apartment and cannot change the color of your walls or ceiling, no biggy! Craft these pom-poms and watch your space come to life.