Think about your spare time. You know, that precious time free from obligations. Like many in the modern world, this time has become less and less productive (unless you call watching an entire season on Netflix productiv), but for Linda and Kagan, these moments were harnessed to create a truly special venture.
Ceramicist/industrial designer Linda and architect/woodworker Kagan are a match made in design heaven. Though each had their own projects, the two enjoyed coming together in their spare time to make stunning works of practical art. As Linda describes, "it began as evenings and weekends spent in the shop and studio, precious pieces of wood saved from other projects or found while hiking, ideas that came to us in the middle of the night, and a desire to create beautiful, useful things."
Useful things such as serving spoons, spatulas, vases, decorative creatures, and KIDOLO favorites, wooden rattles. Their spare time endeavor quickly became Knotwork LA. By combining their two mediums, Linda and Kagan have created a series of special pieces to enhance every part of a family's home.
Knotwork LA's assortment of wooden rattles are truly unlike anything we've ever seen. Made of white oak, walnut, and cherry, these rattles are smooth for aching gums and easy to grip for tiny fingers. Choose between the round or carabiner shapes. Yes, the carabiner was entirely inspired by the rope tool. When two of their friends were expecting their first child, Linda and Kagan designed a rattle in honor of the couple's climbing hobby. For those wanting to give a special gift to an expecting couple, we believe Knotwork LA's rattles are the Tiffany rattles for the real-world.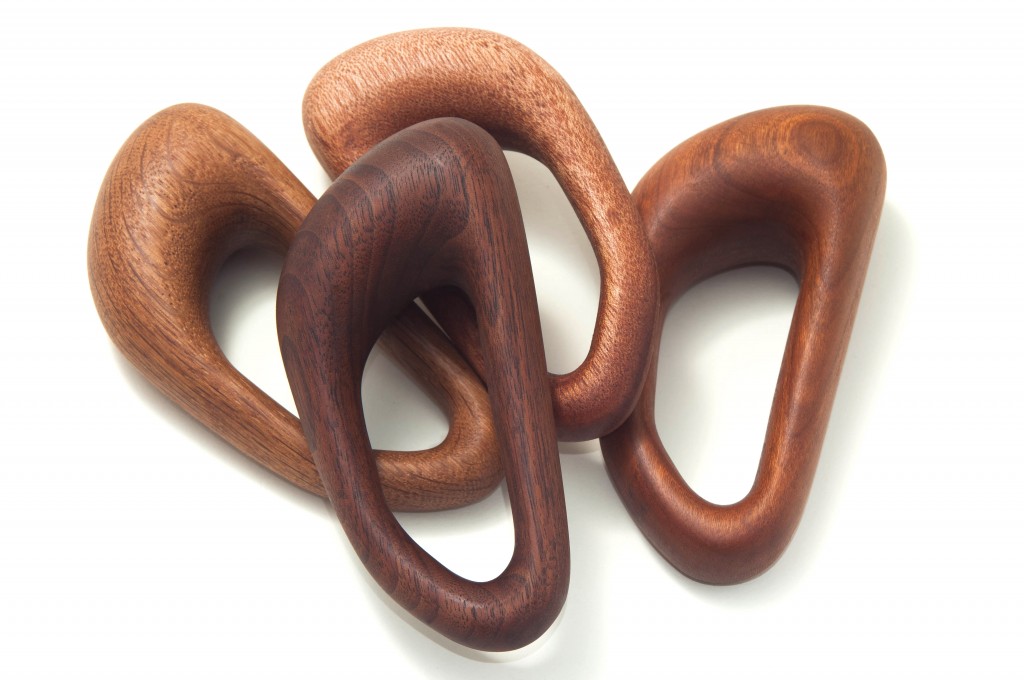 Since Knotwork LA's pieces are handmade, their formulated non-toxic woodwax is ideal for maintaining the wood's finish.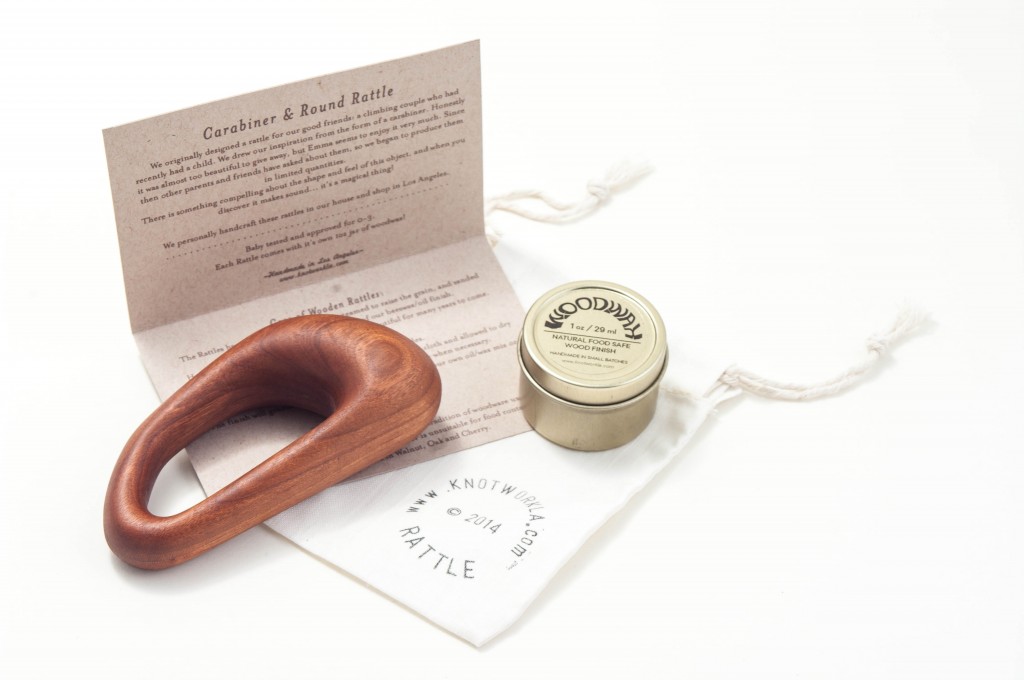 Now that the kiddo is content gumming his or her round cherry rattle. You may have a moment to look around the house. Have things gone a bit by the wayside since two became three? Bookshelf in need of sprucing? Incorporate one of Linda's stunning vases. The intricate designs are created by inlaying porcelain into stoneware.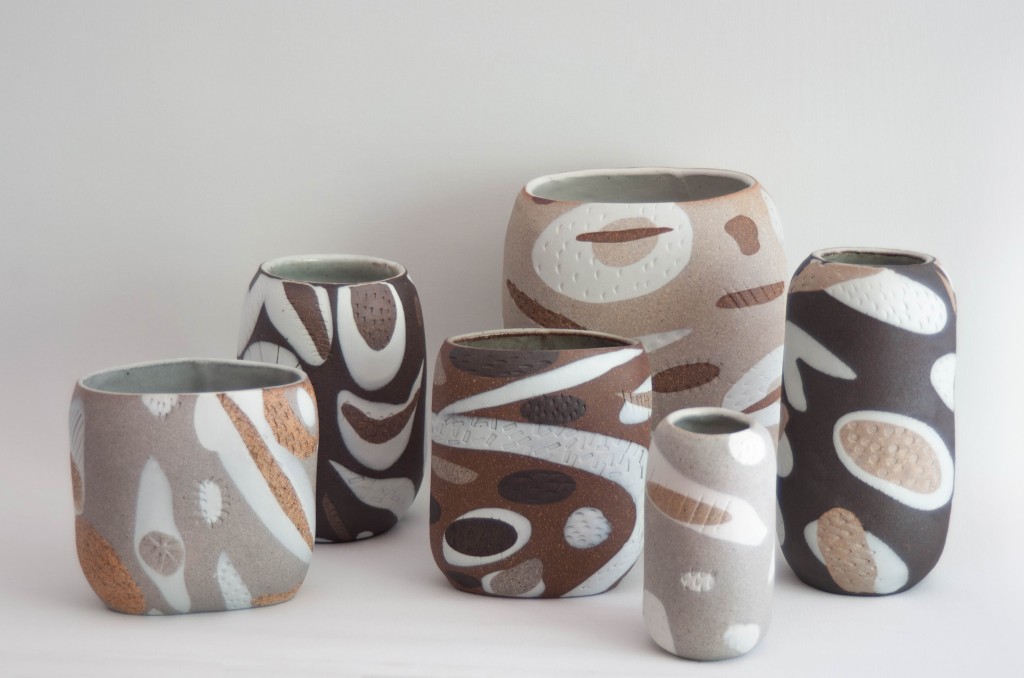 We also love Knotwork LA's creatures. No two are alike, and they instantly add a little fantasy to a windowsill, desk, or accent table.
Linda and Kagan personify the modern, creative couple. By supporting one another's work, they have been able to thrive individually and as a unit. Last year the two also partnered with a few other friends in their Los Angeles neighborhood, Highland Park, to create Arroyo General, a unique destination for home goods, gifts, and produce. You can find Knotwork LA's full assortment of products on their website or at Arroyo General.