Sometimes an unintended decision can lead us down an unexpected path. As much as we humans like to plot and plan, accidents can powerfully redirect the course of our lives. For Bianca Wickers, starting an infant accessory and apparel company was not a planned endeavor, but a welcomed accident. 
Bianca made her first soft sole baby booties for a girlfriend's baby shower. Now, we're sure this friend received many amazing gifts that day, but Bianca's little shoes particularly blew her away. So she asked for a few more pairs, then other friends started asking for them, and before Bianca's eyes, Bink & Boo was in business.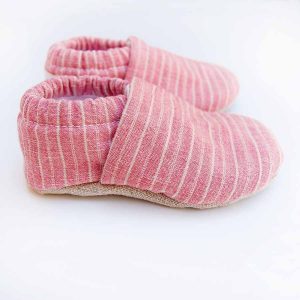 We clearly see why… Each pair of Bink & Boo baby booties is made by hand using repurposed, recycled, and vintage materials. By using these uncommon fabric options, Bink & Boo's shoes are unique and bold – somehow making adorable infant feet even cuter.
From the beginning I have used vintage fabric. I like having the flexibility of seeing something as simple as a cloth napkin transformed into something totally different.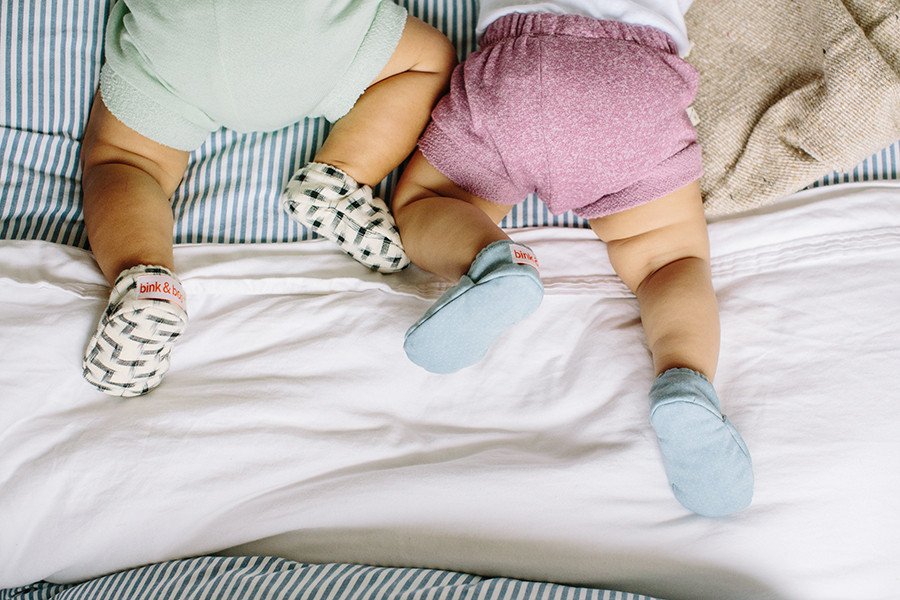 Inspired by the California dreamin' lifestyle of the 1960s and 70s, Bianca infuses good vibes and surfer-chic coolness into each pair of booties. Much of this stems from her own mother's early adulthood as a SoCal surfer girl. Gazing through old pictures, Bianca drools over her mom's effortless style and seeks fabrications that embody her carefree spirit.
Bianca compares her creative process to that of a "hunter and gatherer," scouring vintage stores for fabric with unequaled character. This makes every Bink & Boo item limited in quantity but not in quality. Never hesitate when you find a pair you like; these booties tend to sell out quickly!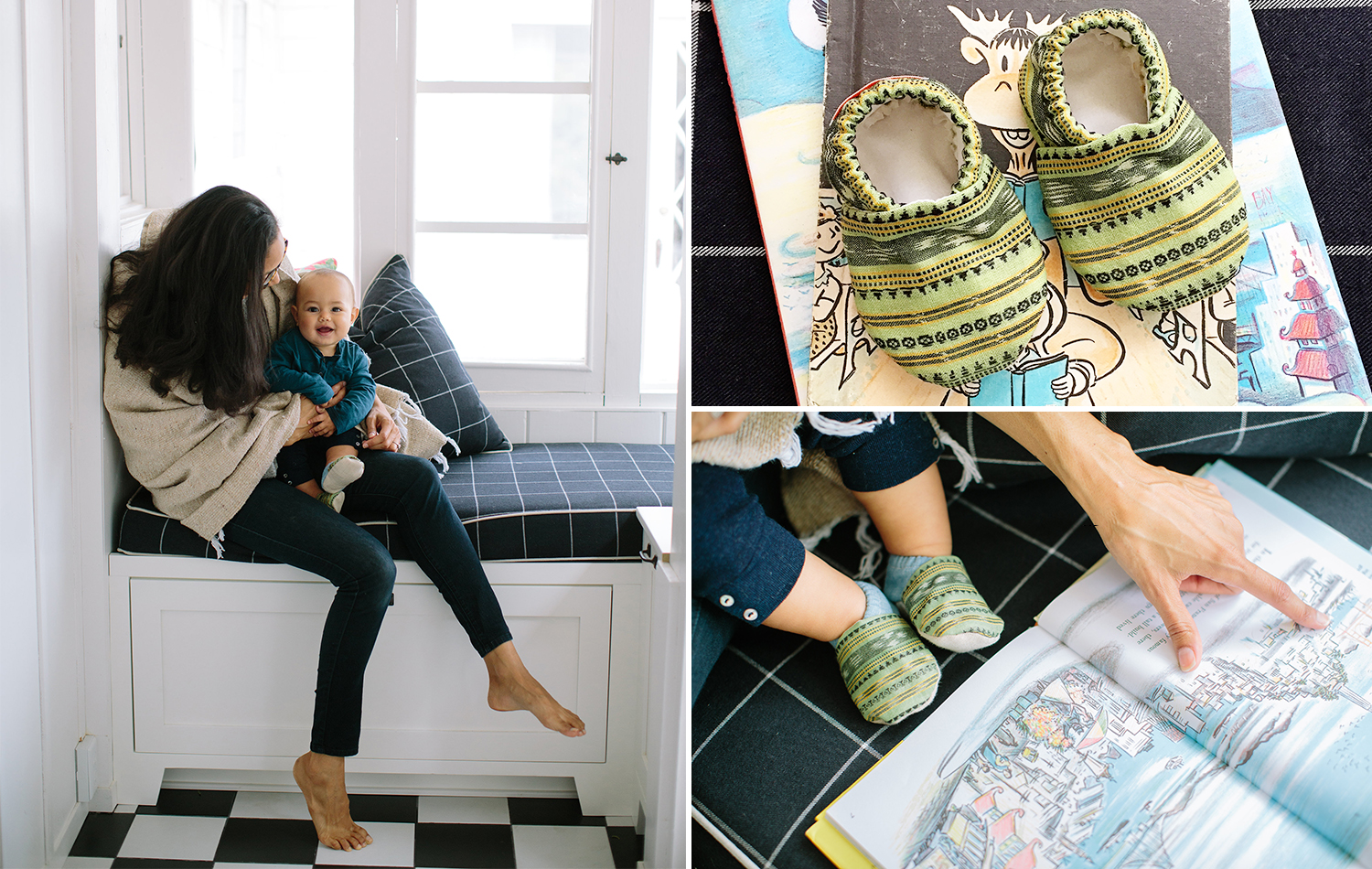 We can learn many lessons from Bianca: mother knows best (especially when mother was a 1970s California Goddess), that quality always trumps quantity, and that sometimes life's greatest feats can happen accidentally.