"We dream of tie-dyed sneakers and floral-printed toaster ovens. We admire fractals in scientific microscopes and drool over the lush carpets of ornate Las Vegas casinos." The world described by Aaryn West sounds like a KIDOLO dreamland. 
Los Angeles based print designer, Aaryn West, launched her textile design studio in 2011, and she quickly drew praise and international attention. Companies of all sizes have seized on opportunities to feature her print designs in their collections. Notable collaborations include those with J Brand, Banana Replublic, L*Space Swim, and Pac Sun, to name a few. Aaryn West's prints can be spotted photographed in fashion magazines or chasséing down runways.
The birth of her precious daughter Persephone, however, inspired a new venture – Watermelon Moon. Made in the U.S. from 100% organic cotton, Watermelon Moon is the perfect uniform for curious and playful little munchkins. This children's clothing line perfectly brings to life the whimsy of Aaryn's prints.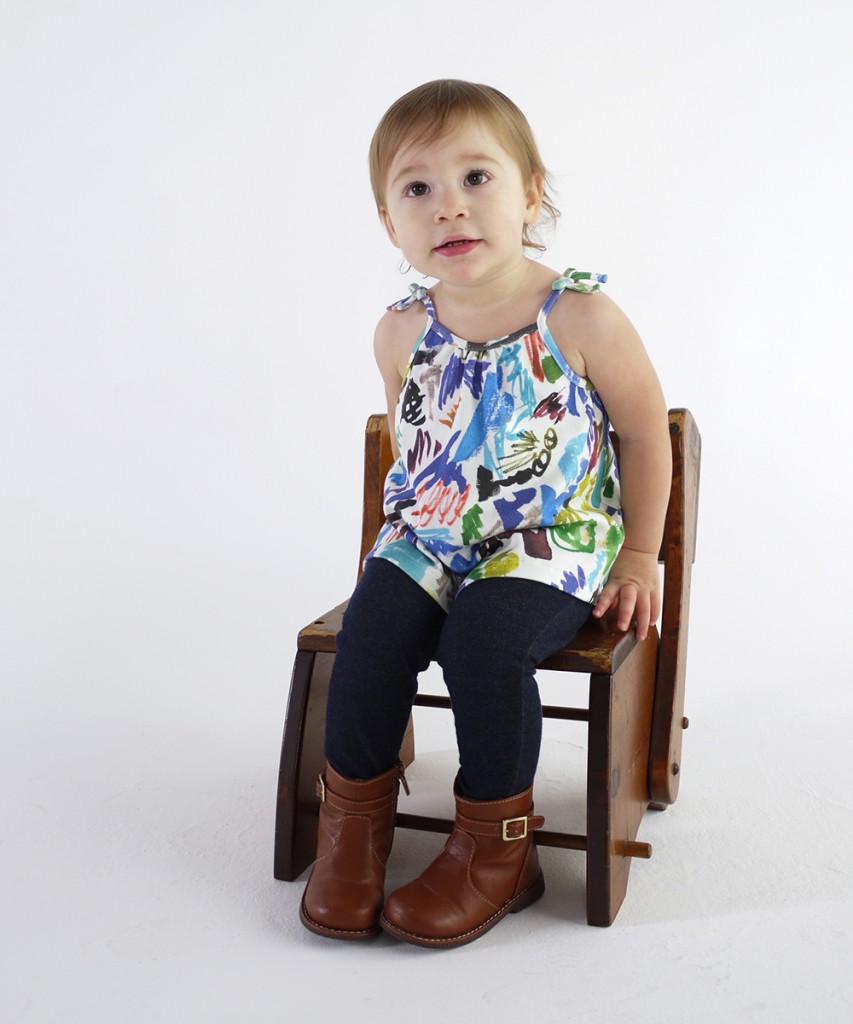 Abstract art, geometric shapes, and a whole lotta color set a vibrant tone, and the silhouettes are just as fun and quirky as the prints. Harem pants, rompers, and tanks are each designed to be worn as a set or separately.
We absolutely love cute kids clothing. Okay, who doesn't? But fashion for kids needs to be truly kid friendly. Spilling, fidgeting, and moving around are essential to the life of a toddler and Watermelon Moon ensures ultimate cuteness with maximum functionality. Check out this behind the scenes video to see how happy and incredibly adorable Watermelon Moon's mini-models were during the spring 2015 shoot.
KIDOLO is diving into Watermelon Moon's whimsical world one printed harem pant at a time.