It's spring which means two things to KIDOLO – flowers and color. 
We've summed up Spring '15 in one simple equation: flowers + more flowers  = immense happiness. In order to achieve this immense happiness we decided to venture into our own local flower market in downtown Los Angeles.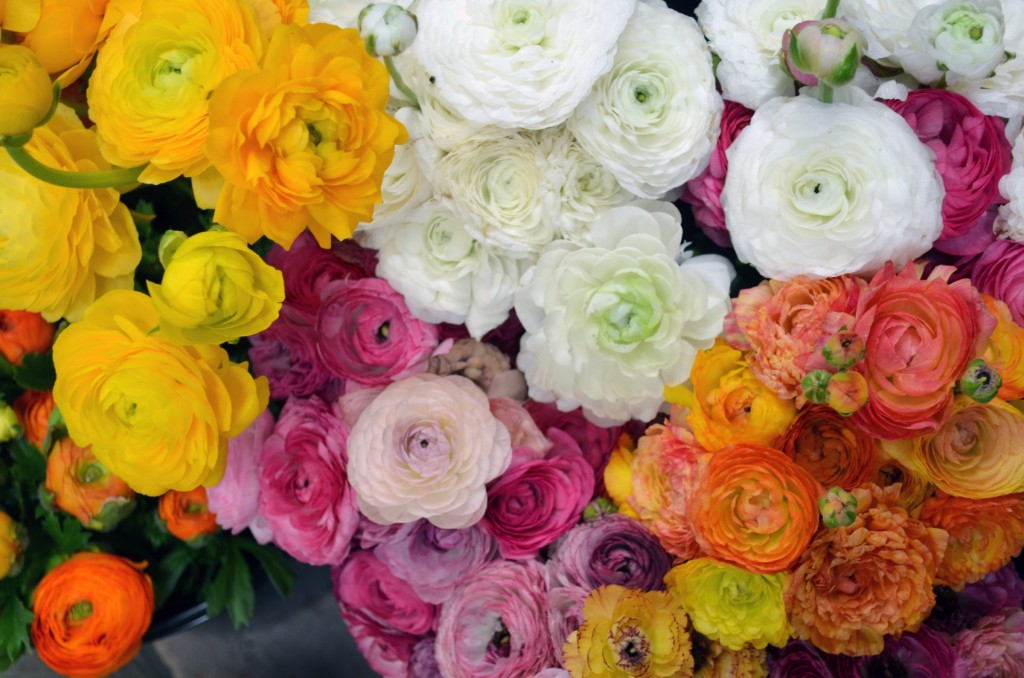 Just look at those colors! A visual and spiritual feast. After a stressful, busy, and filled-to-the-brim week, walking into the flower market to buy spring flowers relieved our worries immediately. The combination of brisk air, dewey leaves, and aromatic blends ranks right up there with cuddling with a litter of puppies in its ability to relieve stress.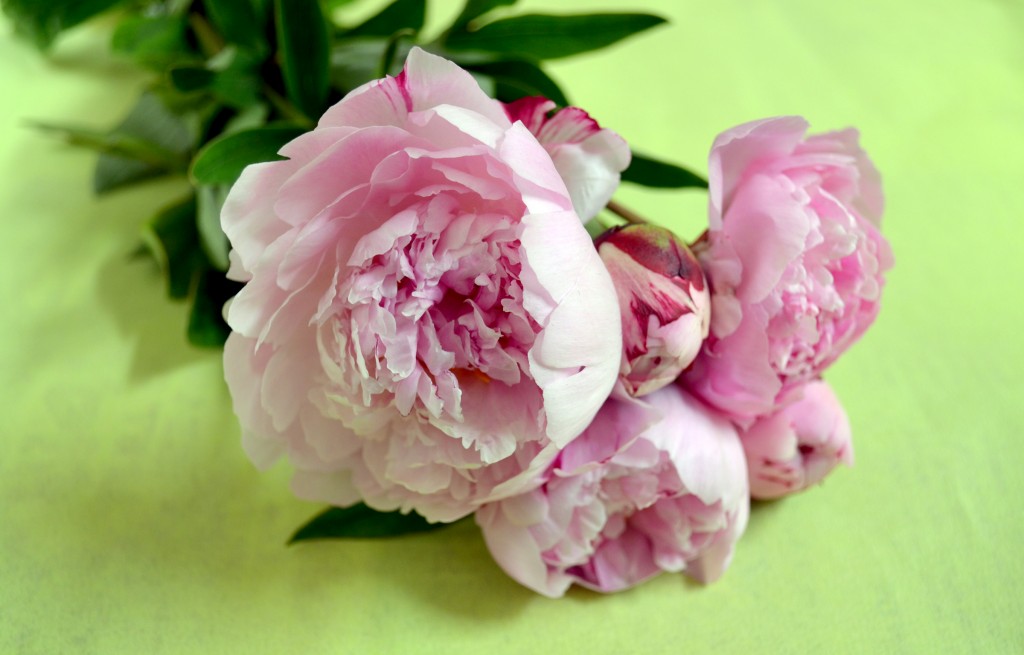 In the middle of meandering through the botanical labyrinth, we met Lino and Petra Mancilla, owners of a wholesale/retail flower shop called M & M Flowers. They graciously gave us a tour of their booth and answered our burning questions on arrangements, care, and seasonal varieties. In doing so, they gave us a deeper appreciation for buying fresh and seasonal flowers.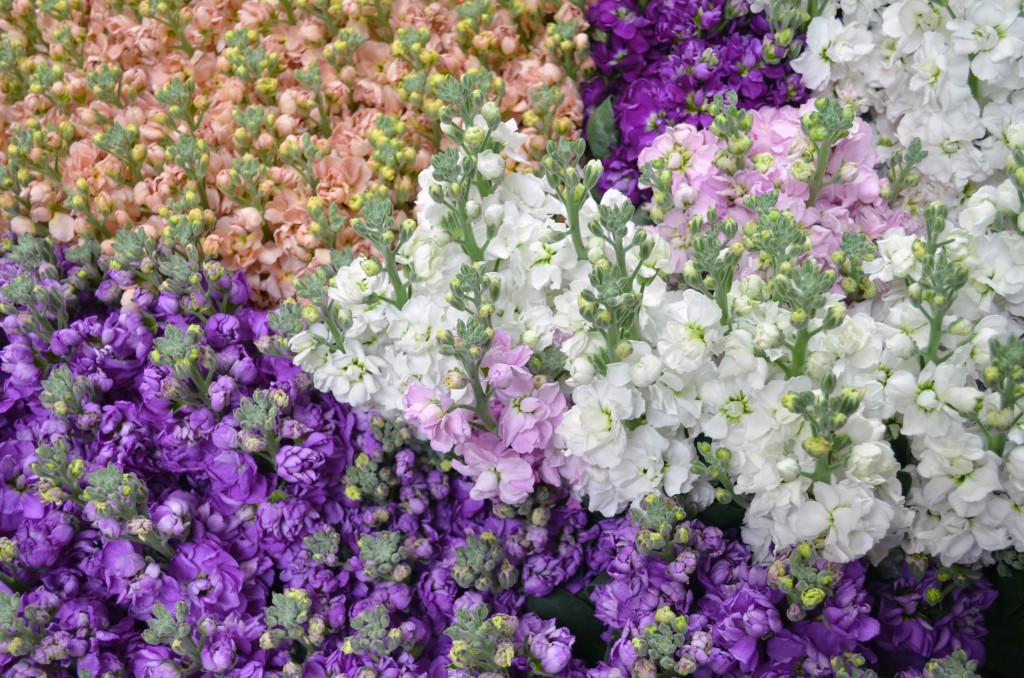 What is it about seeing all the flowers in mass? This gargantuan display evokes such a feeling of drama and delicacy.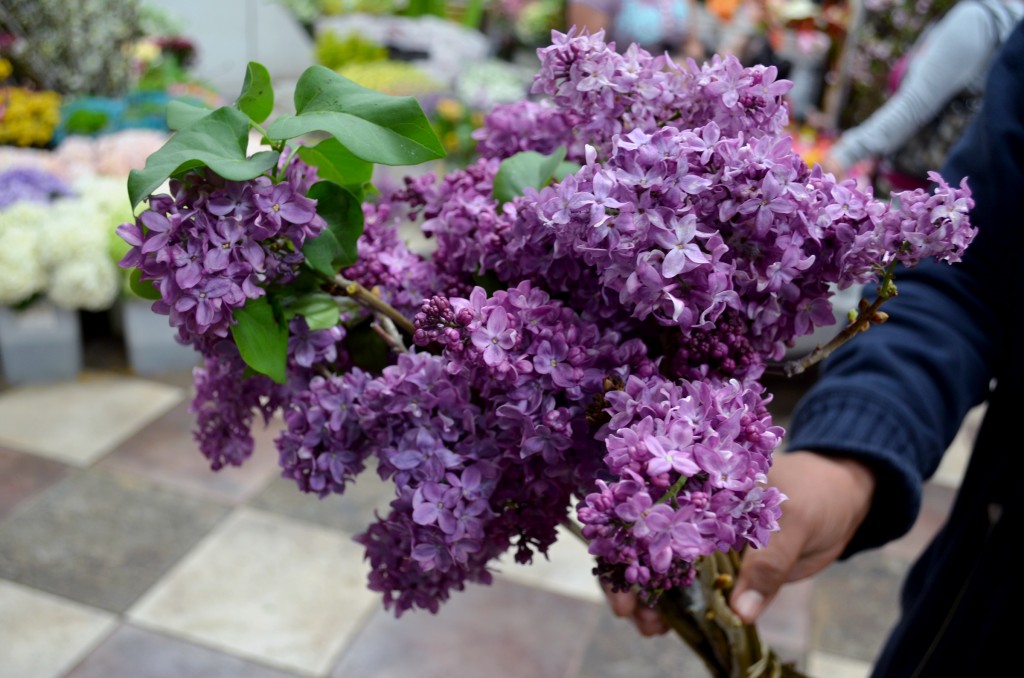 Lilacs are definitely a sentimental favorite. The fragrance brings us back to childhood hikes and picking flowers in the backyards of our neighbors.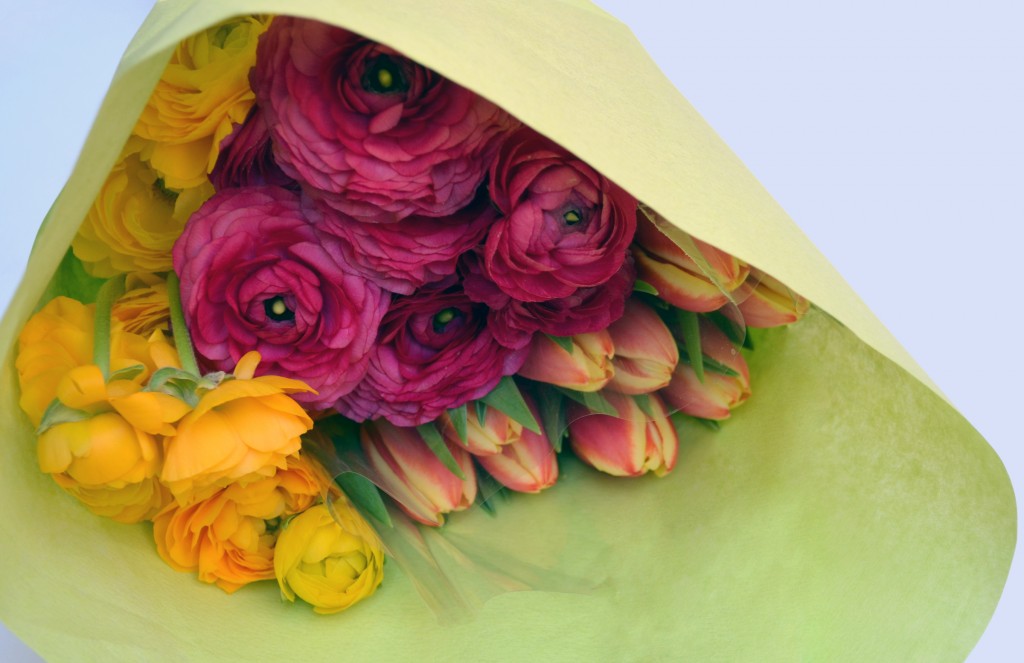 We don't even want to clutter this post with words, the flowers are so beautiful. Just look at the vibrant color of the ranunculus!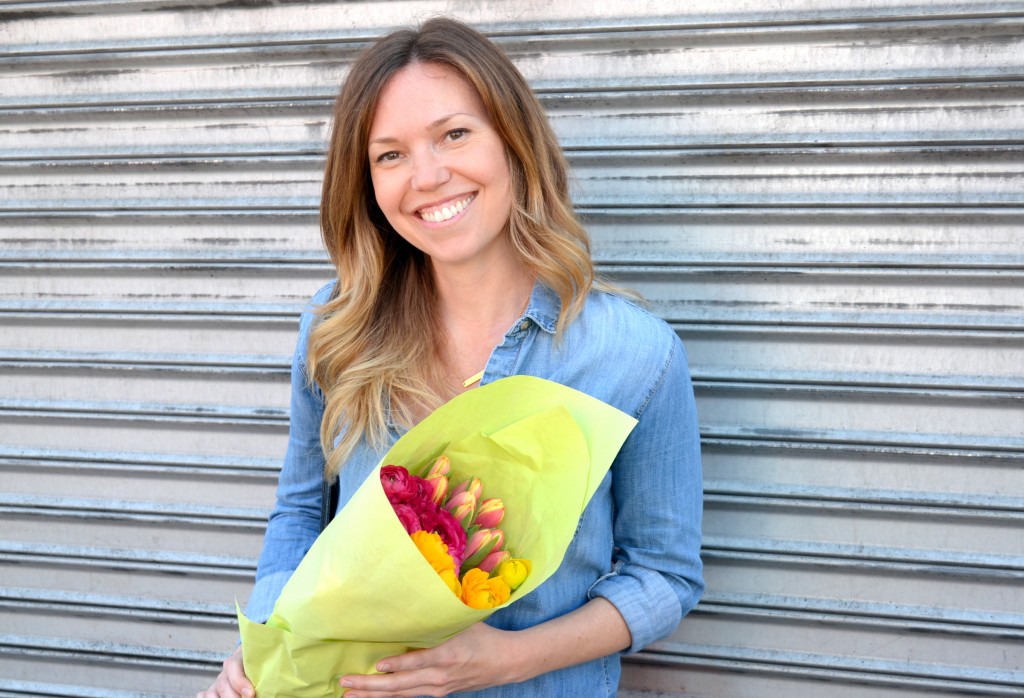 KIDOLO's tremendous photographer in front of the camera for a change. Don't know what's prettier, the bouquet or that smile.
There is nothing quite like having fresh flowers placed throughout the home. No matter what condition your home may be in, fresh flowers will make it look magazine worthy. Don't let these photos fool ya; not shown is the throng of kids stuff splattered about.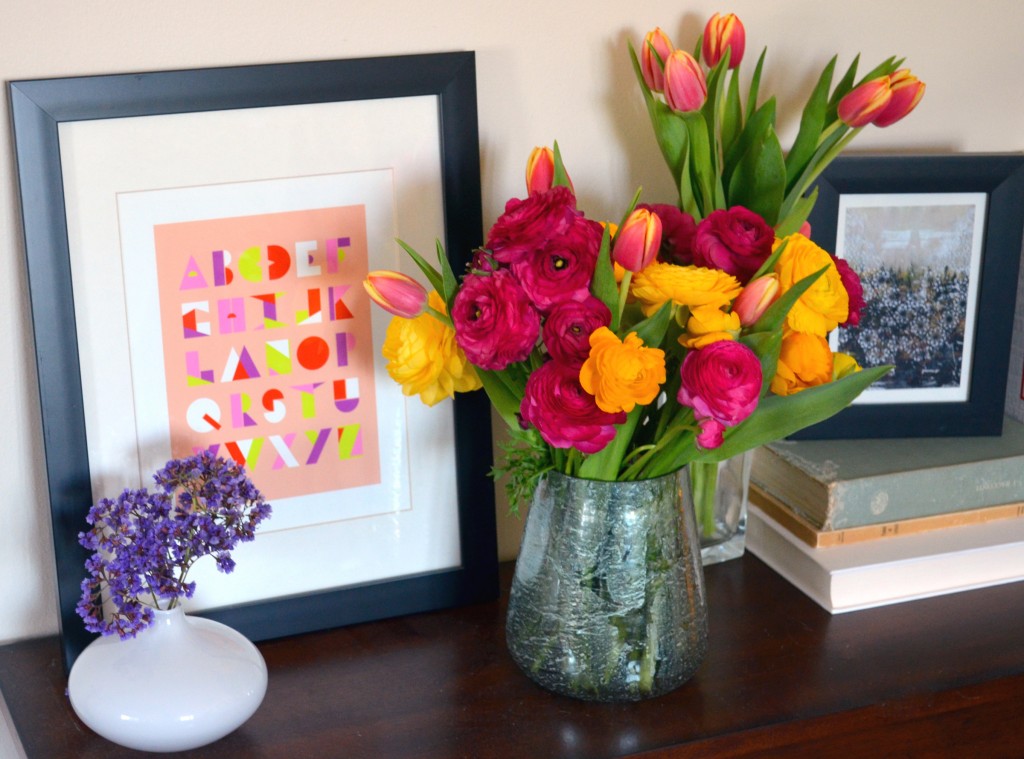 If you are looking for an enriching weekend activity (with or without the kids) stop and smell the flowers! Go visit your local flower market/street fair/nursery and share your photos! Post it onto your Instagram and/or twitter using #KIDOLOblossoms for a sweet surprise at the end of the weekend.