Grab your reusable bag, meander over to your neighborhood farmers market, and start pickin' fresh veggies. Oh, we're talking to your toddler… 
Kids – they love you so much they just want to repeat everything you say and do. Sometimes funny, sometimes cringe-worthy, but whether you like it or not, monkey see, monkey do.
If your kids see you drink coffee, they want coffee. If your kids see you talk on the phone, they want to talk on the phone. So if they see you shop at your local farmers market, they'll want to shop at their local farmers market, right? With My First Farmers Market plush playset by GUND, they too can get in on the organic food bandwagon.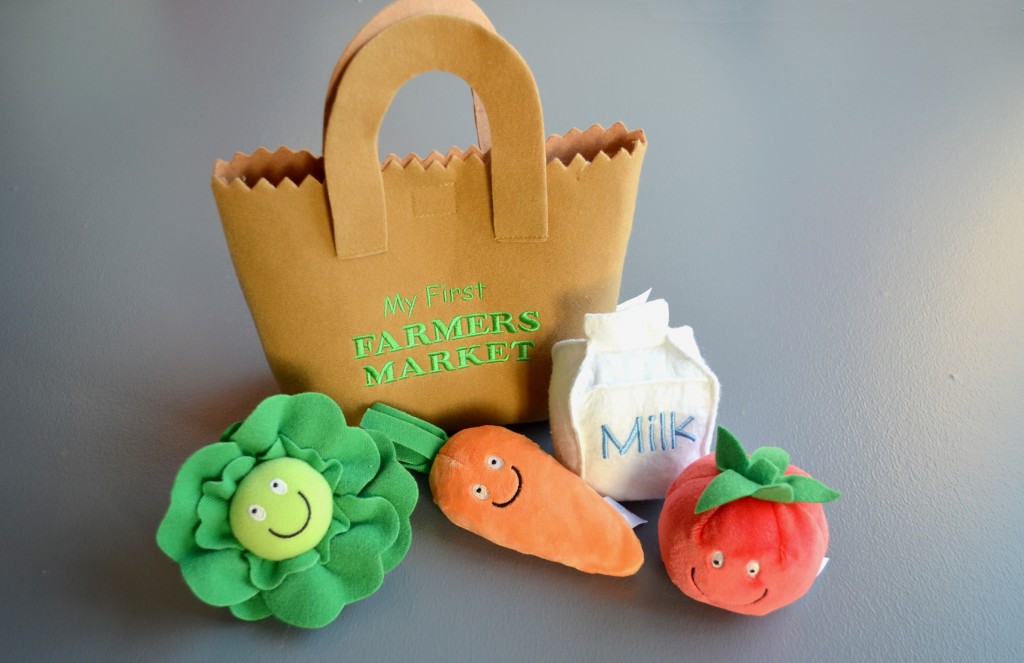 You may recognize GUND as the maker of every lovable teddy bear you adored growing up. The oldest soft toy manufacturer in the US (over 100 years!), GUND is known for making a wide range of cuddly critters and it has recently introduced a new collection to its babyGUND line. The expansive collection now includes My First Sports Bag, My First Purse, and of course, My First Farmers Market.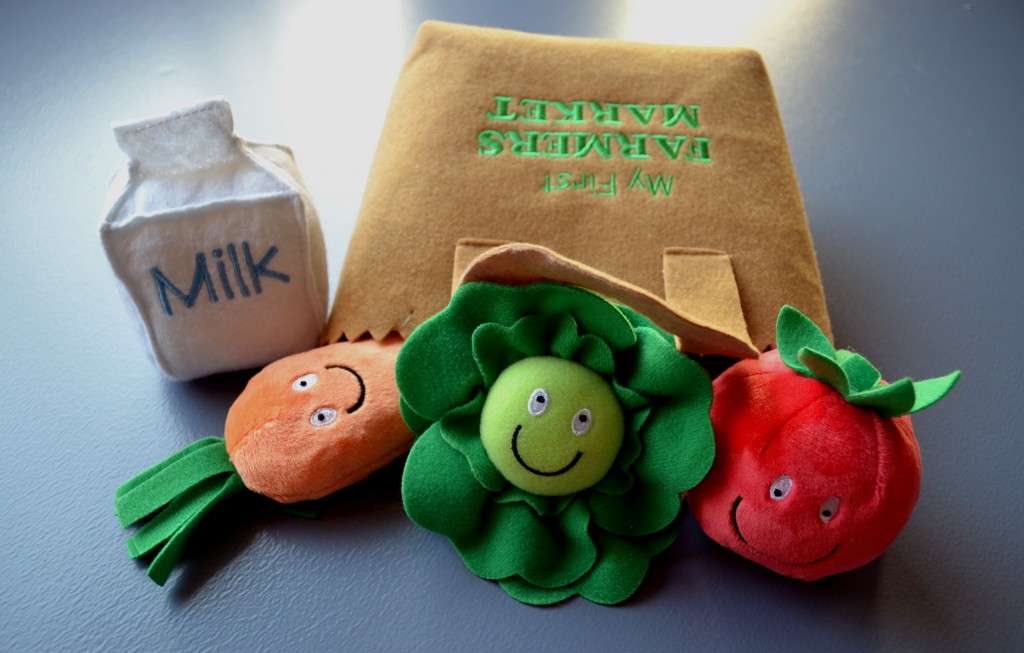 The My First Farmer's Market playset contains a squeaky tomato, crinkly carrot, rattly lettuce, and "moo-ey" milk. Dinner's on the little one! (We mean that figuratively and literally).