His name is Marcel, and he's partially a shell as you can see on his body, but he also has shoes and a face. Marcel has a lot of great qualities and he likes that about himself. And we like that about him, too. 
What started as a stop-motion animated short in which Marcel explains the ins and outs of his existence, has now become a beloved children's book, Marcel the Shell With Shoes On: Things About Me. When the world was first introduced to the pint-sized, articulate shell in 2010, he quickly gained internet stardom and critical accolade. It is truly no wonder why…
Marcel the Shell was created by actress and comedian Jenny Slate and her husband Danny Fleischer-Camp – written by both, voiced by Jenny and directed by Danny. You may recognize Jenny from numerous entertaining projects such as SNL, Parks and Recreation, and one of our new favorite movies, Obvious Child.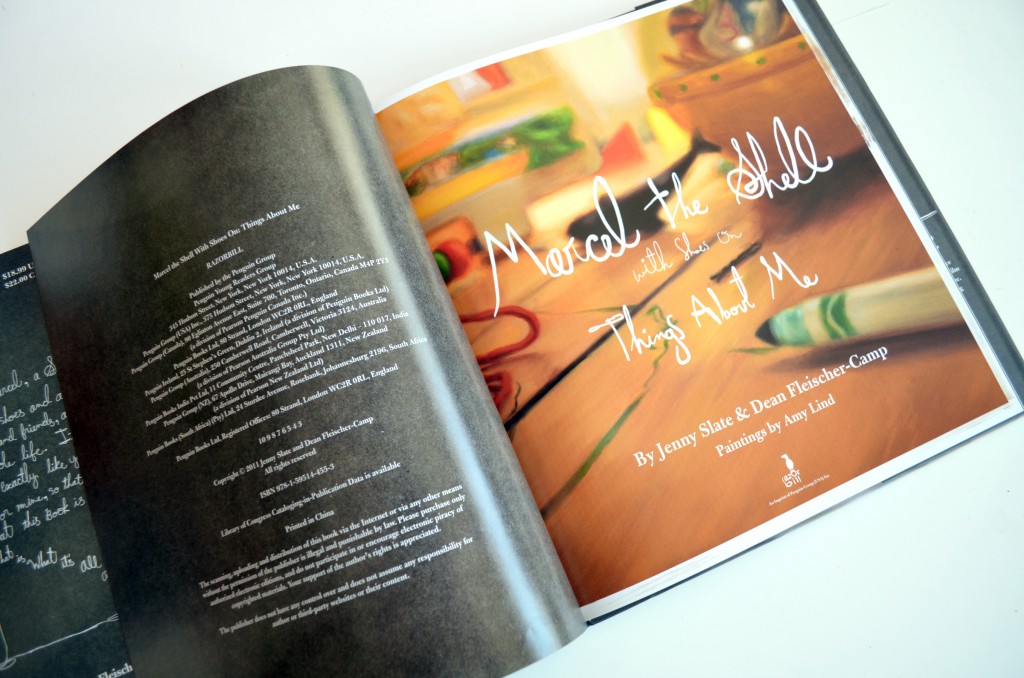 The world of Marcel is truly a unique one. From what he uses for furniture, tools, and transportation to his pets and forms of entertainment, Marcel's way of life is simply delightful and inventive. His earnest pride in his own character sets such a great example for fans young and old. It's okay to enjoy the things about yourself that make you happy, and it's okay to embrace your shortcomings.
Read the book aloud and try your very best Marcel voice, listen to the audiobook, or download the app on your phone. You and your youngins are sure to continue to speak "Marcel" throughout the rest of the day. Think of how much more enjoyable grocery shopping will be spoken entirely in Marcel's voice, "Do you know what I use for a grocery cart? A pistachio shell. Do you know what my groceries are? Crumbs."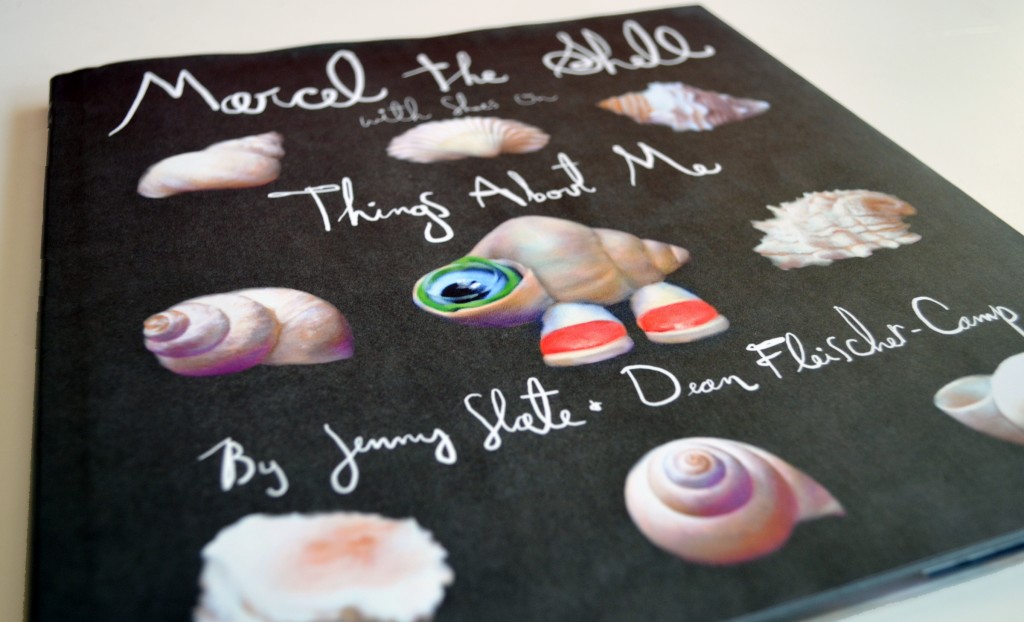 We love, love, love Marcel more than words can say and cherish the fact that he reminds us that we all have great qualities to be proud of.
Guess why we smile a lot? Because it's worth it.
Our new favorite saying? "Life's a party, rock your body." Marcel Out.