Seeking energetic explorers for a mission to trot around the world and travel through time, reliving the greatest expeditions in human history. It's easy! Don't believe us? It just takes one foot and then another – slipped into your favorite leggings, that is.  The power of clothing has the ability to transport us to parts unknown through different perspectives.
Just ask the sojourners behind Izzy and Ferd, a kidswear company that evokes the spirit of exploration in every thread. Named after two patrons of adventure, Queen Isabella and King Ferdinand, Izzy and Ferd is a fun and approachable take on these prolific figures, the journeys they sponsored as well as other historical excursions. Each collection encompasses a famous exploration: from 20,000 Leagues Under the Sea, to the Lewis and Clark trail, to this season's Polar Quest – inspired by the first exploration of the South Pole led by Roald Amundsen.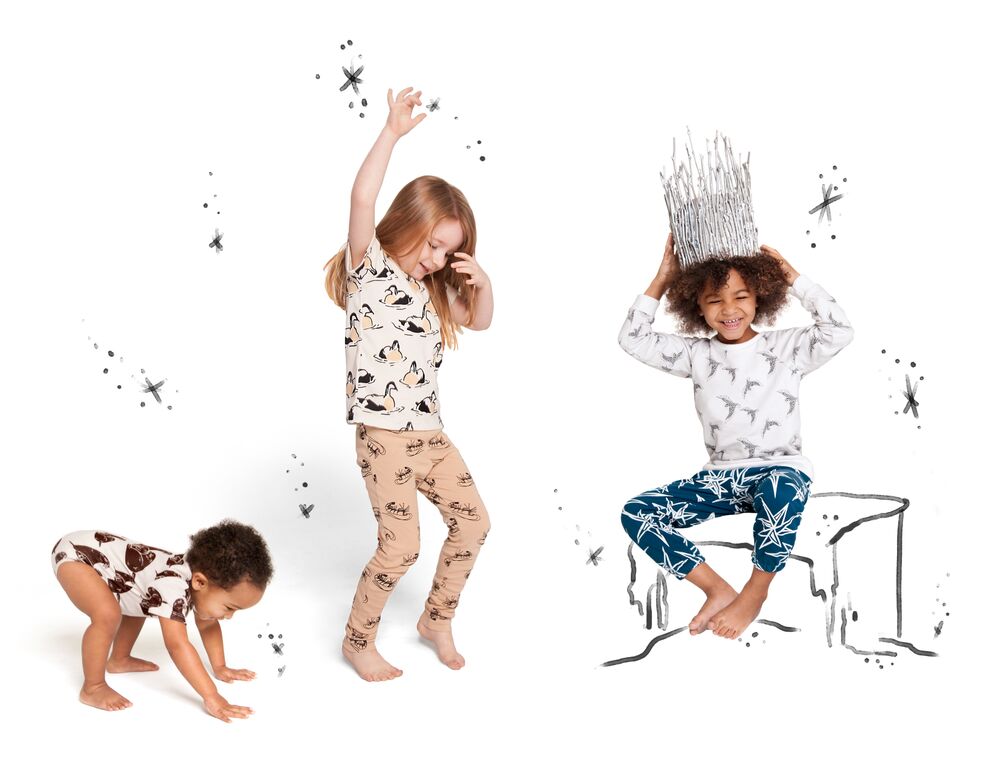 When Cindy and Joe had their first son, they realized how dismal the clothing options were for little boys. Cindy began predominantly buying clothes online from Europe and Australia, finding the aesthetic more aligned with her own. She began to wonder, "why isn't there a domestic brand that achieves both comfort and style?" She and Joe put their heads together and developed a brand that harnessed the explorative nature of their child as well as their own artful taste.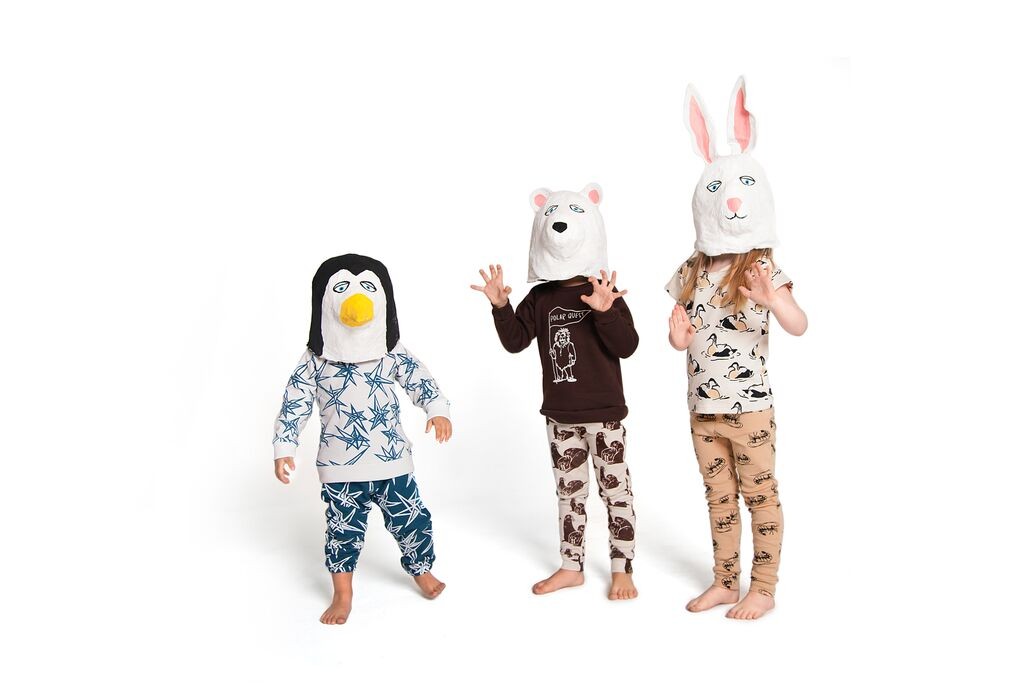 Each collection of Izzy and Ferd takes a child on an adventure. As designers, Cindy and Joe have to ask themselves, "What are the things that fascinate us? What compels us about this idea? Can the story be told through textiles and clothing? Would kids find this interesting?" Through this process of discovery they land on the right theme – and the ideas are infinite.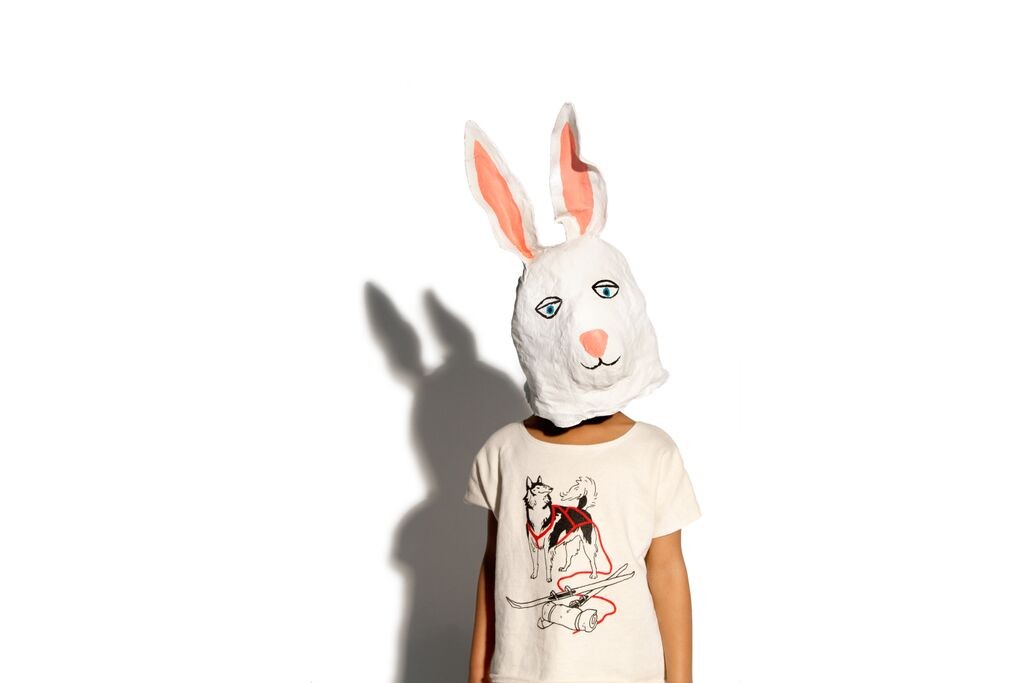 Something magical happens when a kid reaches for his or her shark leggings, jelly fish tank, or bison tee. It's as if he or she is choosing to take on the characteristics of the animal that day. Izzy and Ferd facilitates empowerment. And though your kids' imagination will travel far and wide, the production of Izzy and Ferd does not. All garments are made in Los Angeles!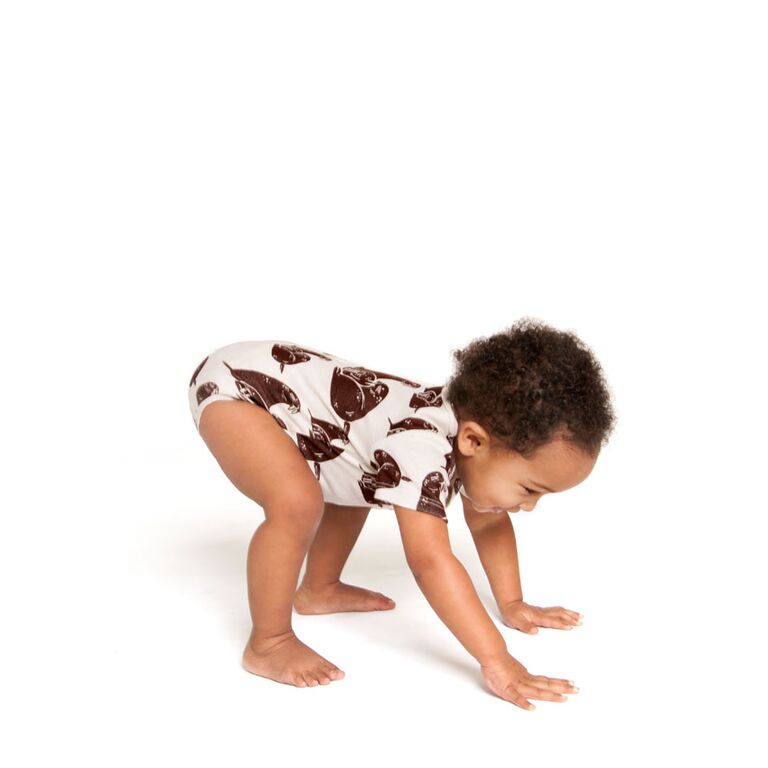 Not only are kids allowed to don the spirit of an animal, they are also given an educational opportunity to embody the spirit of explorers. Kids inherently question the world around them, push the limits, and seek new experiences. Knowing that this need for adventure does not have to end with childhood is a vital tale to tell.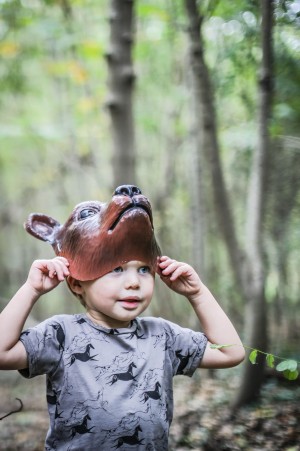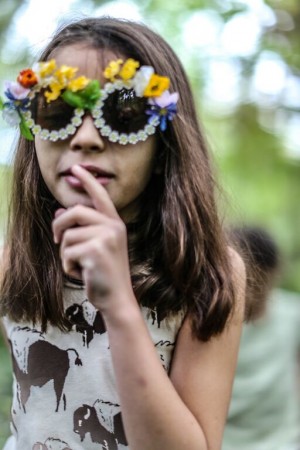 Cindy and Joe never felt as courageous as they did upon having their first child. When deliberating whether venturing into a clothing brand was the right thing to do, they thought about the values they wanted to instill in their son. "We felt braver after having a child. We knew that if we're going to ask him to pursue his dreams, we need to demonstrate that ourselves."
Go forth adventurers young and old! Be brave, be bold, and be yourself.