In this day and age, we've begun to underestimate the power of gift giving. It's become common place to just give someone a gift card or purchase a filler gift knowing the recipient will probably just exchange it for something else. Doesn't this seem so impersonal when the very essence of giving a gift is to be thoughtful and caring? Well, fortunately there are people in the world who still cherish the idea of offering a personal gift.
When Miriam Altamira's best friend became pregnant, she knew she had to give her something truly special. Combing through every possible idea, Miriam decided to make a custom blanket. Baby blankets, she thought, were an ideal gift for young children. Who could forget their coveted blanky? A few years later when Miriam and her husband were expecting a child of their own, she sat down and created her second blanket. Two became three, and three became a company. Her daughter was born on a Monday, thus inspiring the name of her new venture.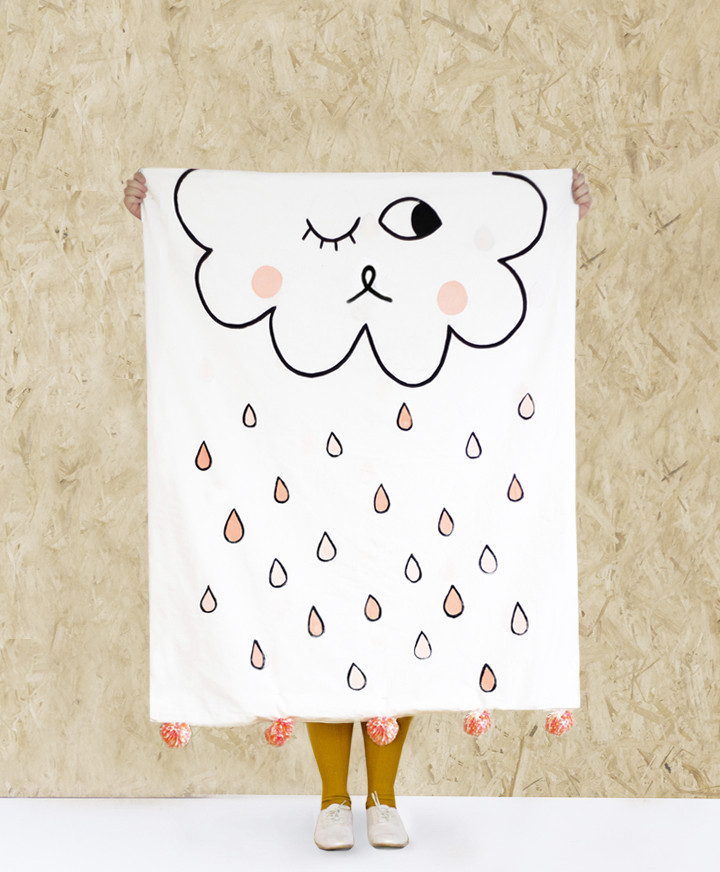 Born on Monday specializes in truly delightful blankets, bed spreads, and swaddles. Inspired by artists who create captivating pieces with very few elements, Miriam's style is simplistic. Born on Monday's array of textiles is ideal for modern homes. These blankets will carry your precious ones from infancy to childhood, while bringing whimsy and splendor to your space.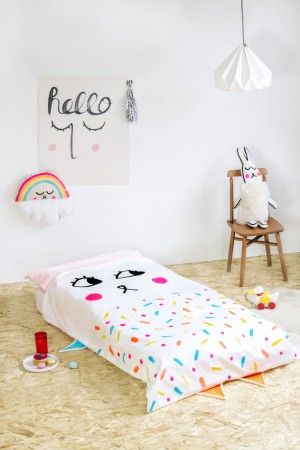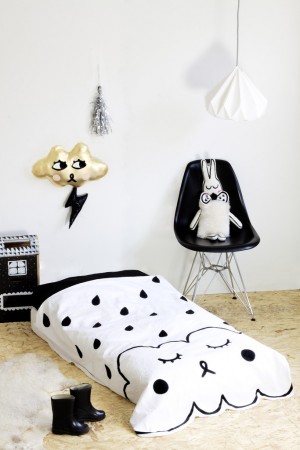 Miriam's daughter Nina has also inspired Born on Monday's signature look. A lover of her mom's doodles, she would spend hours asking for sketches of clouds, hearts, ghosts, and princesses. Born on Monday connects to the joy of childhood, but the joy remains long after children have grown.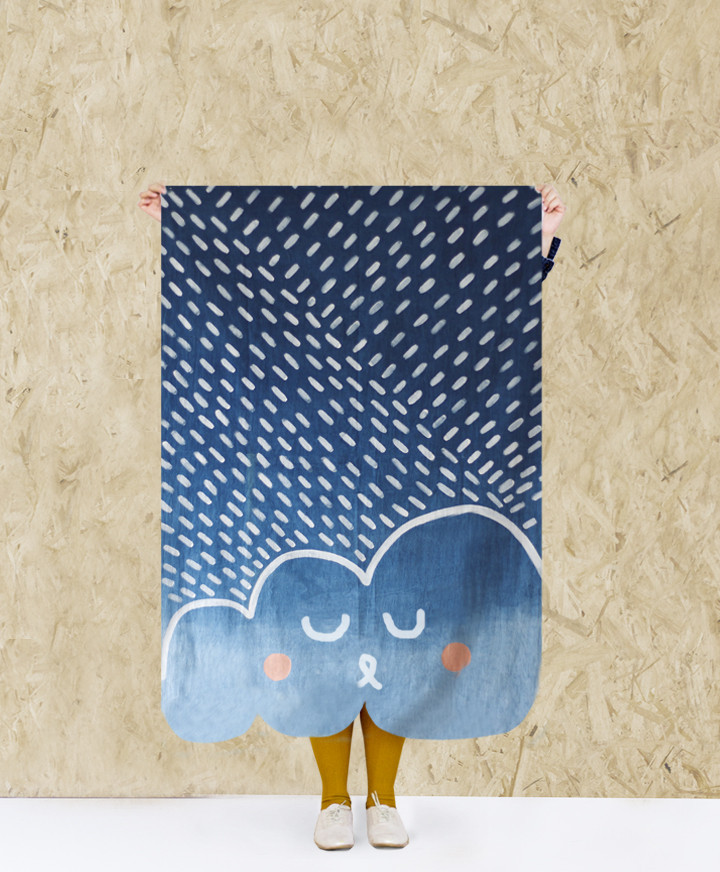 I believe the true value of a blanket is seen only after many years have passed, when you realize your baby is a teenager or a parent herself or himself. That blanket is not only a blanket anymore; for the mother, it is a witness to one of the most amazing, exhausting, and rewarding times of her life; and for that baby, now a grown up, it can be a precious memory of his or her childhood. ~ Miriam Altamira