We spy with our little eye a bird, a plane, and the top of a palm tree! Little eyes get a boost thanks to the wooden toy expert behind Little Miss Workbench. Kids now get a telescopic view with the limited edition IPE 1 x ∞ binoculars!
We first fell in love with Little Miss Workbench earlier this year when we picked up the signature Zoom Flash Mali wooden camera. Founder and head woodworker Michele Chiaramonte continues to remind us to see the world through a child's enchanting vantage point with these limited edition binoculars.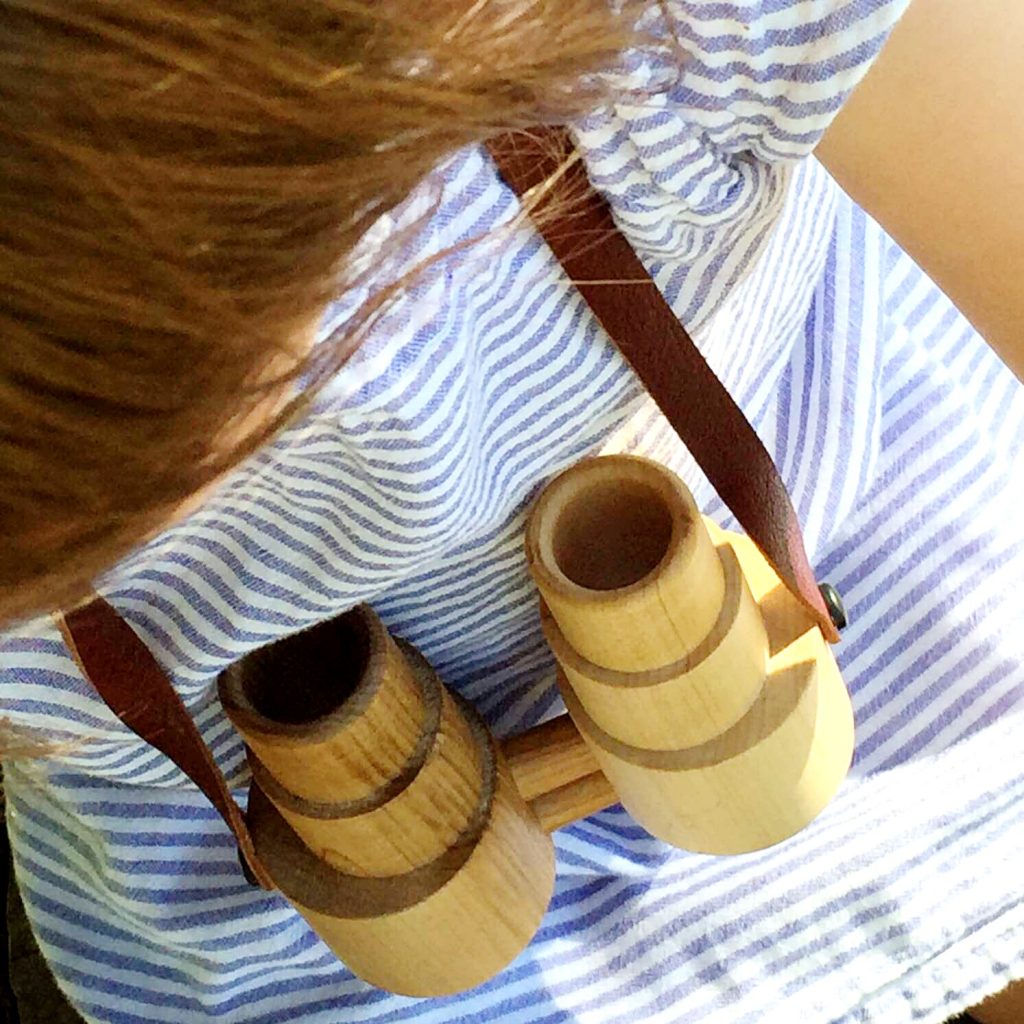 These wooden toy binoculars will continue to spark the explorer in every child.  Made of maple wood and cherry, the design is simple and playful.  Take them on a hike in the city to view the tallest skyscraper, or in the country to view the littlest bird, perched in a tree.
In addition to the binoculars, Little Miss Workbench has added a chalkboard camera to the shop!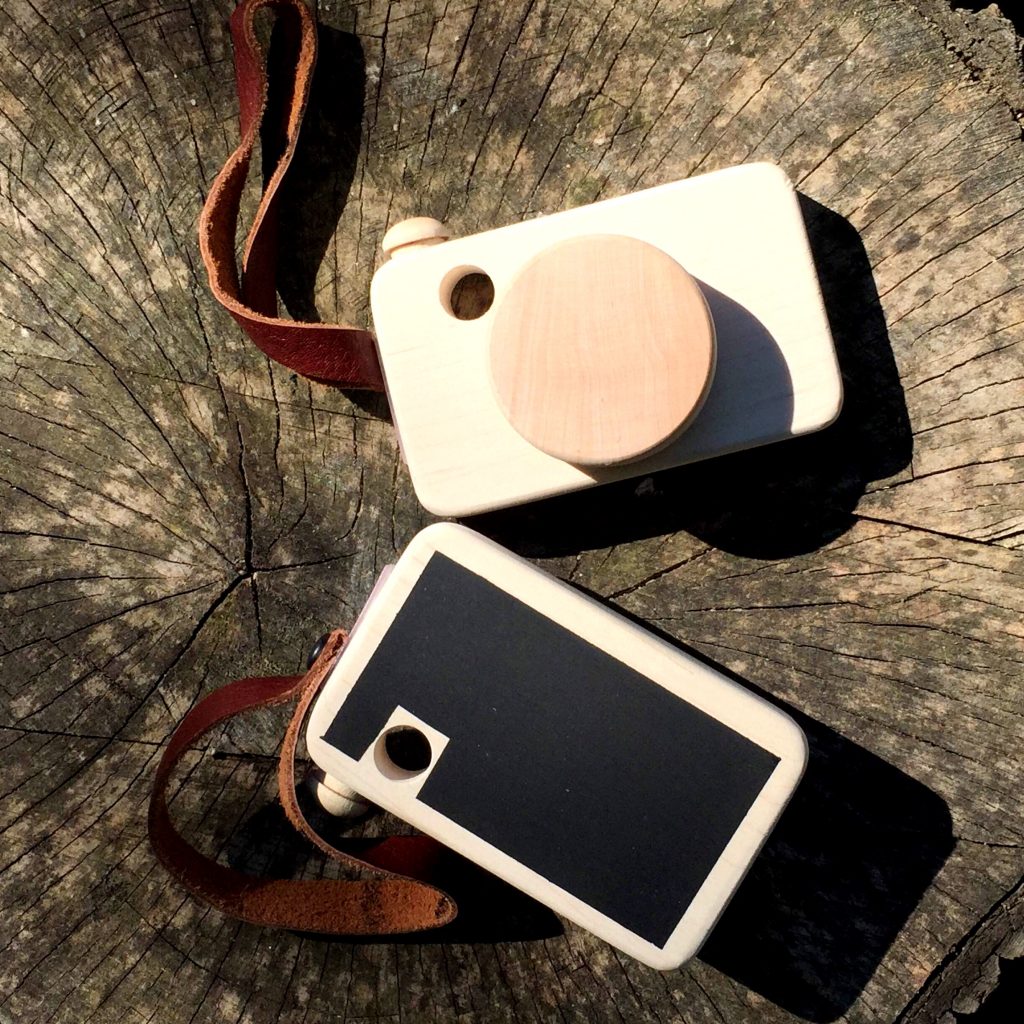 Little photographers are now able to capture their "pictures" by drawing the image right on the camera. Flowers, bugs, and siblings (a few of the more common artistic subjects) can now be immortalized with this imaginative camera. Well, until the next picture is taken…
So whether your little nature lover is enjoying the world through toy binoculars or wooden cameras, Little Miss Workbench will be there for every sight. But you've gotta act fast! There are only a few IPE 1 x  binoculars left. Plus, enjoy FREE shipping until June 30th! Simply use promo code JUNE2016 at checkout. Happy sightseeing little ones!