And now a subject matter near and dear to our hearts. A word, an institution, a gift sent from the heavens for us mere mortals to experience divinity: chocolate. 
Perhaps it was Easter that gave us such a chocolate craving, but lately we really need chocolate. But like, the good stuff. We're talking gourmet chocolate – the kind you want to eat while watching Chocolat. Oh Juliette Binoche and your chocolatier witchy-ways. We have found our ideal craving solution, Compartés Chocolatier.
Compartés Chocolatier may be a new name to us, but the delicatessen has been an LA staple for over 60 years! When it began in the 1950s, Compartés was a decadent treat favorited by Hollywood heavyweights Marilyn Monroe, Frank Sinatra, as well as the Kennedy's. Today it is still a favorite among tinseltown's stars and it is no wonder why.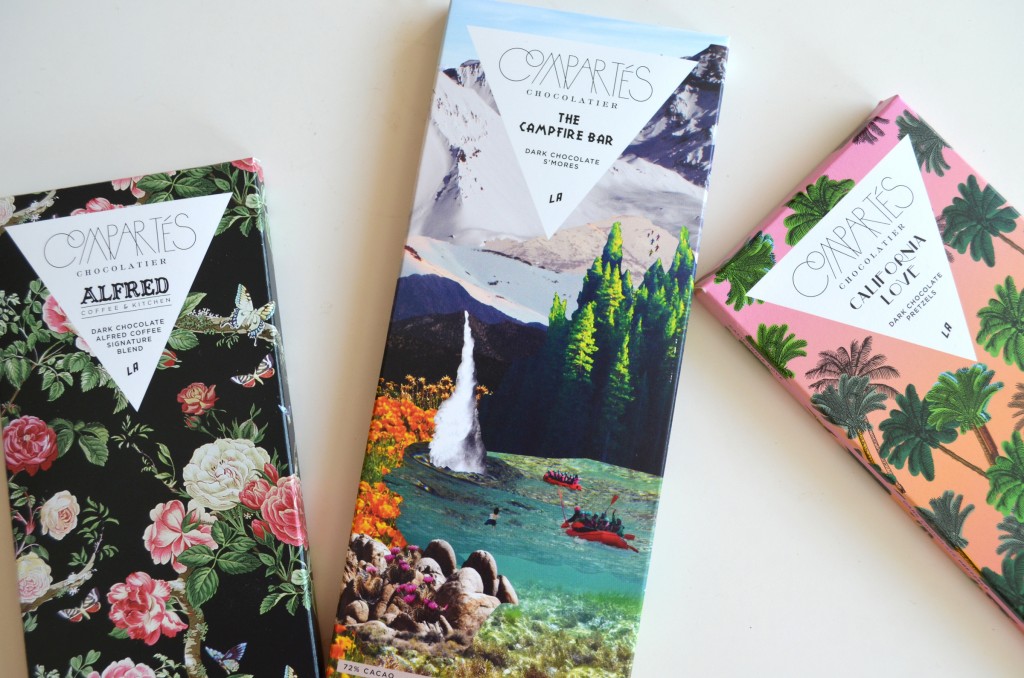 When Compartés began all those years ago, it set out to provide the US some of Europe's finest chocolate techniques and artistry. Now with chocolate aficionado Jonathan Grahm leading the way, Compartés still values recipes made in Los Angeles from scratch utilizing the finest, all natural ingredients.
Jonathan has set a new standard for the chocolate industry by mixing art, fashion, travel, culture, and design into Compartés. We haven't even mentioned the visual eye candy yet. Feast your tastebuds and your eyeballs on the gorgeous prints used to wrap each rectangular bar of heaven.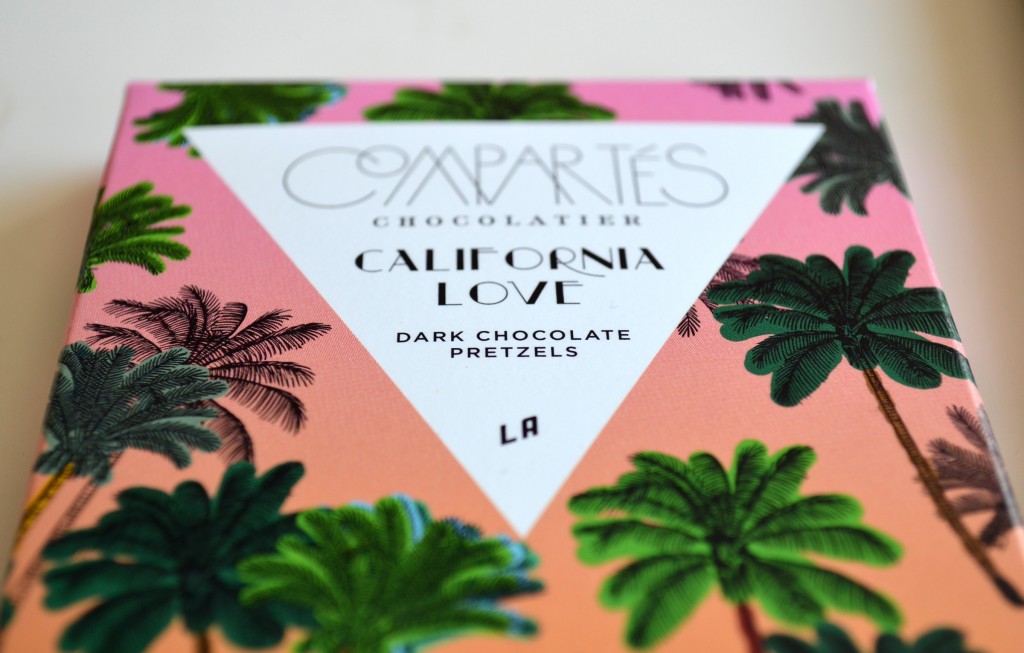 Using chocolate as his canvas, Jonathan creates unique flavor profiles and chocolate flavors based on the notion of mixing nostalgic classic flavors, exotic ingredients and artstic presentation together to create his unique confections. Grahm, who started making chocolate at 19, transformed Compartes Chocolatier into one of the most notable and celebrated artisanal chocolate destinations in the nation blending chocolate, art, style, design, fashion and food.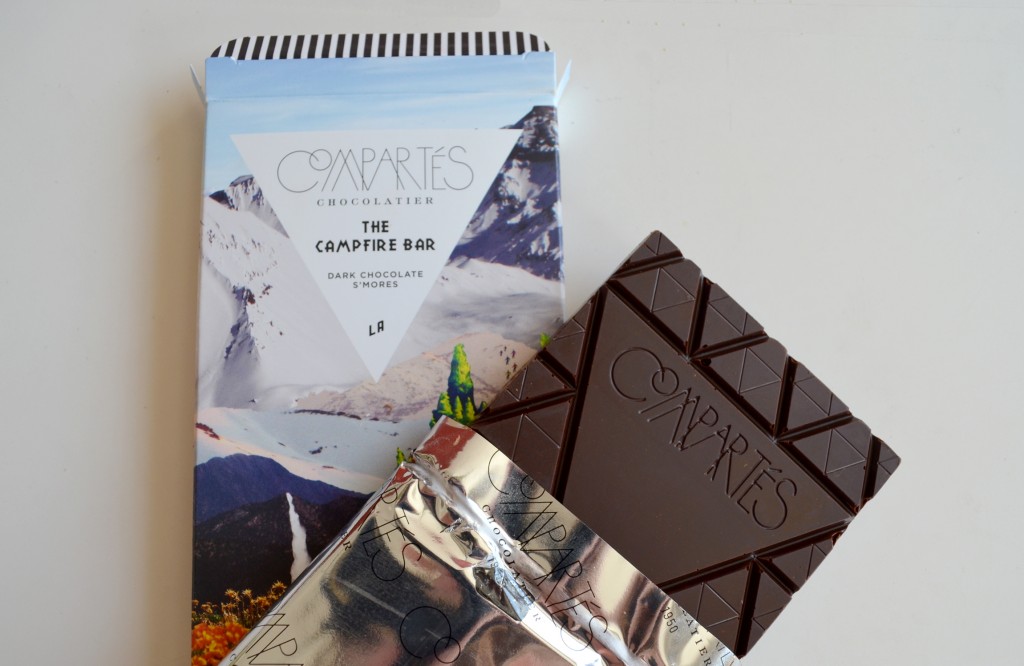 KIDOLO cannot get enough of this scrumptious company. Compartés' gourmet chocolate confections make ideal gifts for house warming parties, care packages, Mother's/Father's day treats, or self indulgent splurges just for the heck of it. If you are in the LA area, make sure to check out Compartés Chocolatier's shop in Brentwood or within Alfred Coffee & Kitchen on Melrose.