There are two types of people in the world: those who wear matching socks and those who don't. We happen to be the latter, but all of you matching-sock people may want to think twice. Life is more fun with mismatched socks! Still don't believe us? Then let's talk about Pals Socks. These purposefully mismatched socks encourage the phrase "opposites attract." You see, with Pals Socks toes know no foes.
We first introduced you to Pals Socks last year when we showcased their Halloween zombie and werewolf socks. This year, the designers have introduced a new wave of unlikely duos…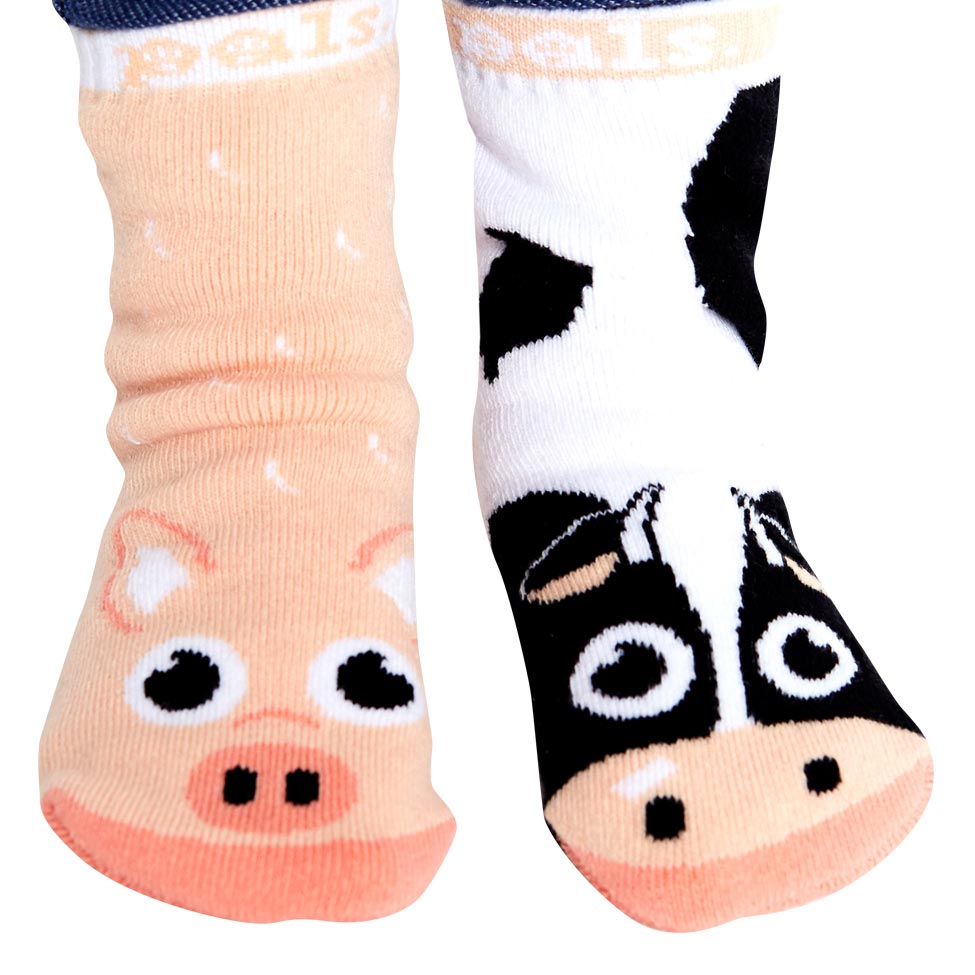 Such as the cow and piglet toddler socks. The fences between the pig pen and the pasture are dismantled with these farm-friendly feet.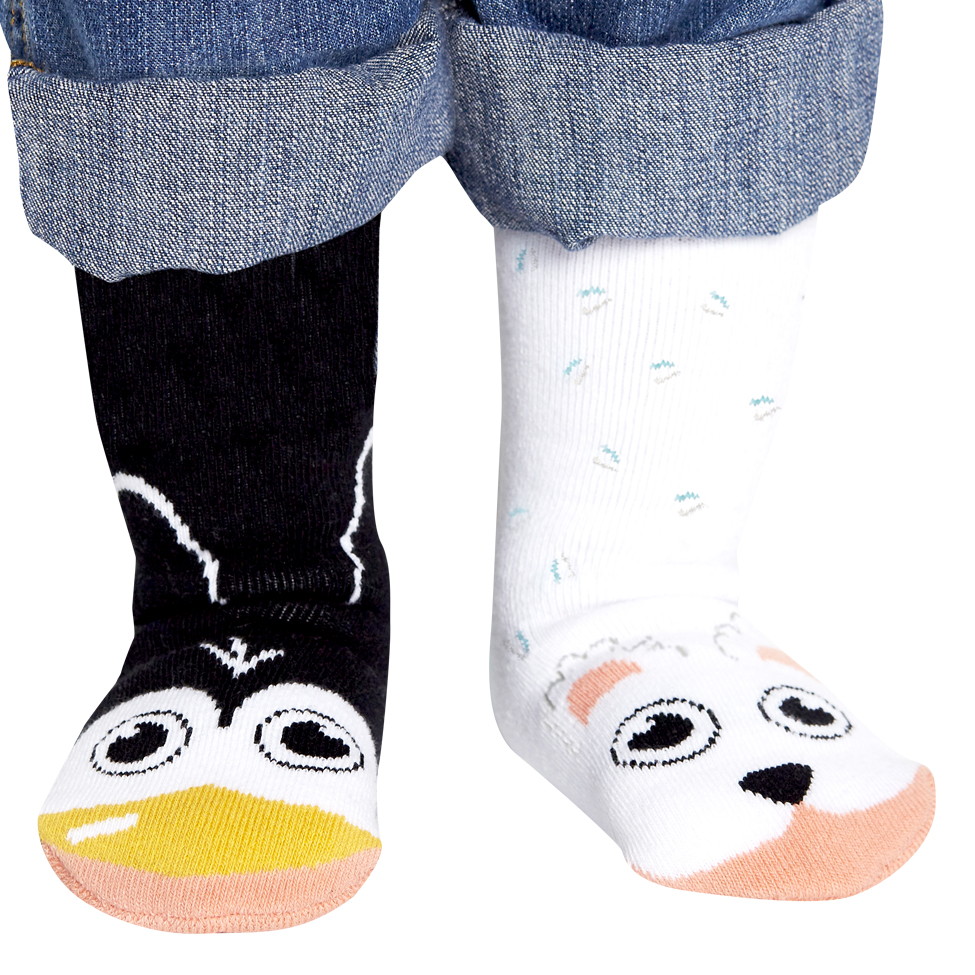 With just a few steps, kids can explore polar ice caps too. These polar bear and penguin socks are sure to give every kid happy feet. Nothing chilly about these toesies!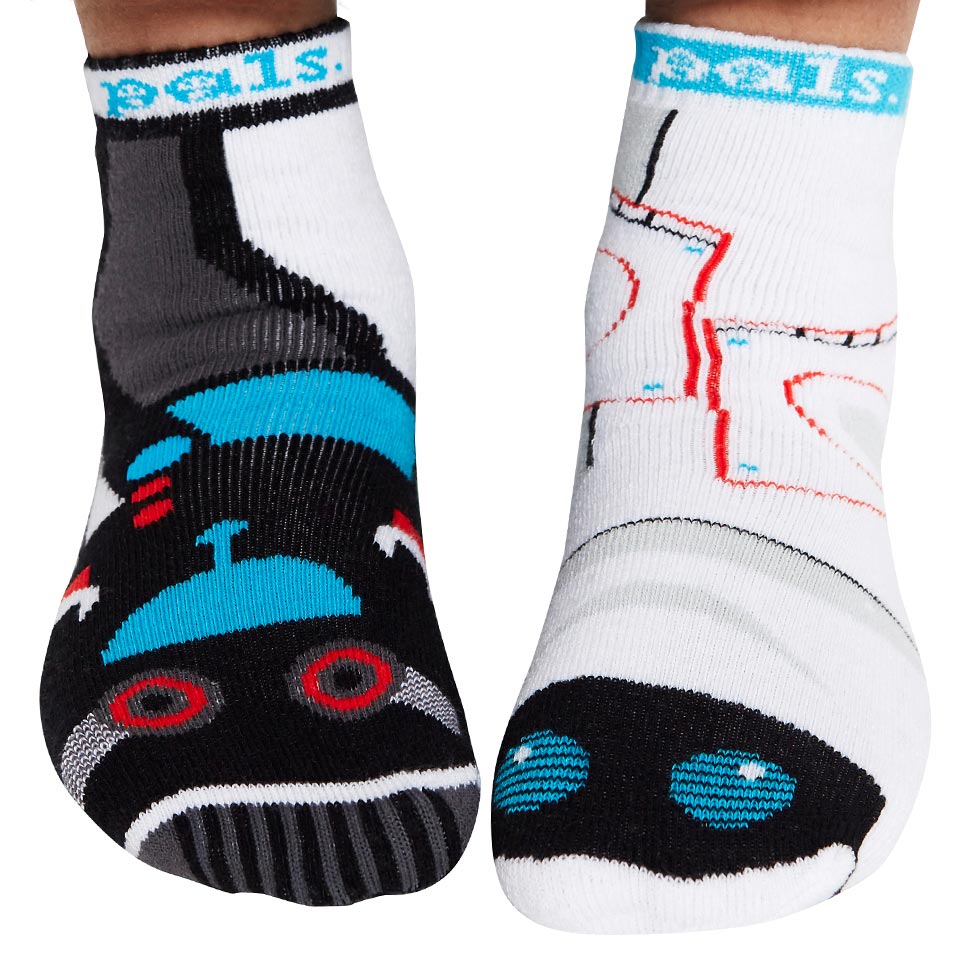 Sci-fi fans will short circuit with excitement when they see these earth and space robot socks. With so many options, it's hard to choose!
In addition to dreaming up contrasting footwear fun, Pals Socks has partnered with Design for Change, an incredible global non-profit that encourages kids to make a difference in their communities. A percentage of sales will go directly to our future world leaders.
Now through September, we are giving a percentage of our socks sales to Design for Change to help them achieve their goals of inspiring kids to make our world a better place – and of course to help kids "defeet the norm" everyday.