Designer handbags, sunglasses, taxi cabs, and croissants: just a day in the life of a chic teething infant. Yes, you read that correctly. The finer things in life are entirely within reach for infants who have eco toys by LexyPexy!
LexyPexy's founder, Alexis Spadaro Thalhauser began her wooden eco toy empire as her friends started to have children. While on the hunt for unique baby shower gifts, she thought to herself, "what do you give the fashion-conscious mama-to-be?"
Alexis was disappointed by the lack of stylish and eco-friendly toys on the market. It seemed parents had to choose between "green" and elegance. So, she rolled up her sleeves and made her own.
As a life-long New Yorker, Alexis drew upon the iconic sites and sounds of the Big Apple. She wanted to create toys that would delight parents and safely sooth teething gums.
By marrying her love of fashion with her desire to create all-natural toys, Alexis made the first LexyPexy designs – The Ava and The Everly. Designer handbag lovers will immediately recognize these two iconic shapes 😉
After the success of the Chanel and Birkin Bag inspired designs, Alexis added croissant, doughnut, sunglass, and vintage car teethers to LexyPexy's repertoire. Although little loves may not appreciate these luxurious shapes, Alexis' designs have gained near cult-level status with stylish parents around the world.
Moms and dads simply want the best for their children. They want safe, non-toxic products for them to enjoy, and Alexis sets high production standards to ensure their satisfaction. All LexyPexy wooden teethers are made in New York using organic materials and are either hand-sanded by Alexis herself or by one of her professional woodworkers.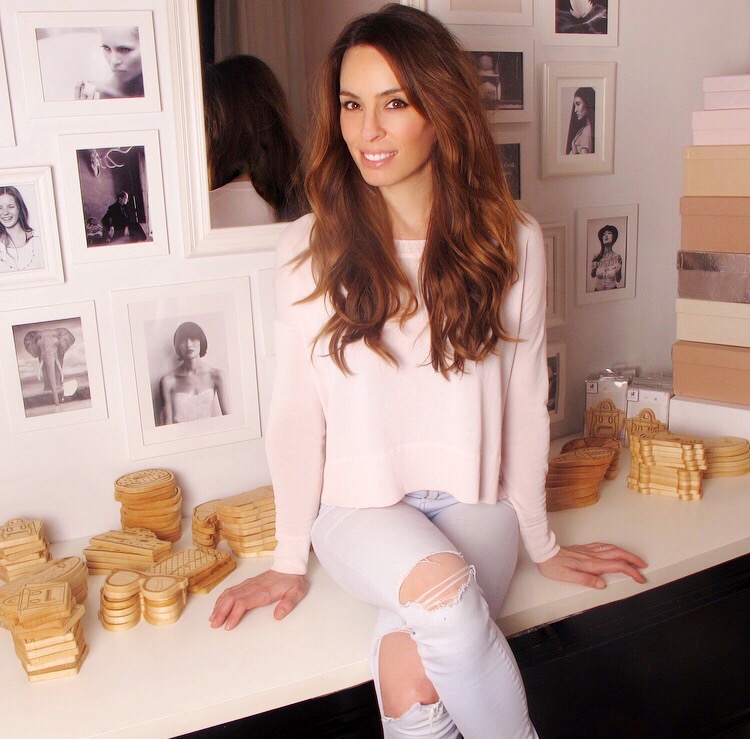 We love the idea of this beauty mastering an electronic wood sander. Alexis' story illustrates the unique journey of makers and small business owners. You just never know how you'll make your mark.
I would never have dreamt that my future would be paved with so much sawdust, but now I wouldn't have it any other way.
Dying to see these LexyPexy eco toys in person? Los Angeles residents can visit her at The ShopUp in April! See you there!