"Brown paper packages tied up with strings," these are a few of Knot & Bows favorite things. 
Appreciating a simpler time when baked goods and sacked lunches came wrapped in butcher paper and twine, Knot & Bow has a knack for all things wrappable. That includes wrapping paper, paper goods, party supplies, and more.
Created by Erin Ozer in 2010 as a side project during maternity leave, Knot & Bow has now become a globally embraced entity. Knot & Bow's unique products are inspired by Erin's Brooklyn neighborhood, her favorite sandwich shop, the Italian baker, and the very essence of this iconic borough.
The neon sticker hearts are ideal for decorating invitations, table settings, and posters. We love leaving personalized notes around the house – a little "I love you" in the cupboard and "You fill my heart" in the laundry room. We have a feeling these little stickers are going to pop up all over.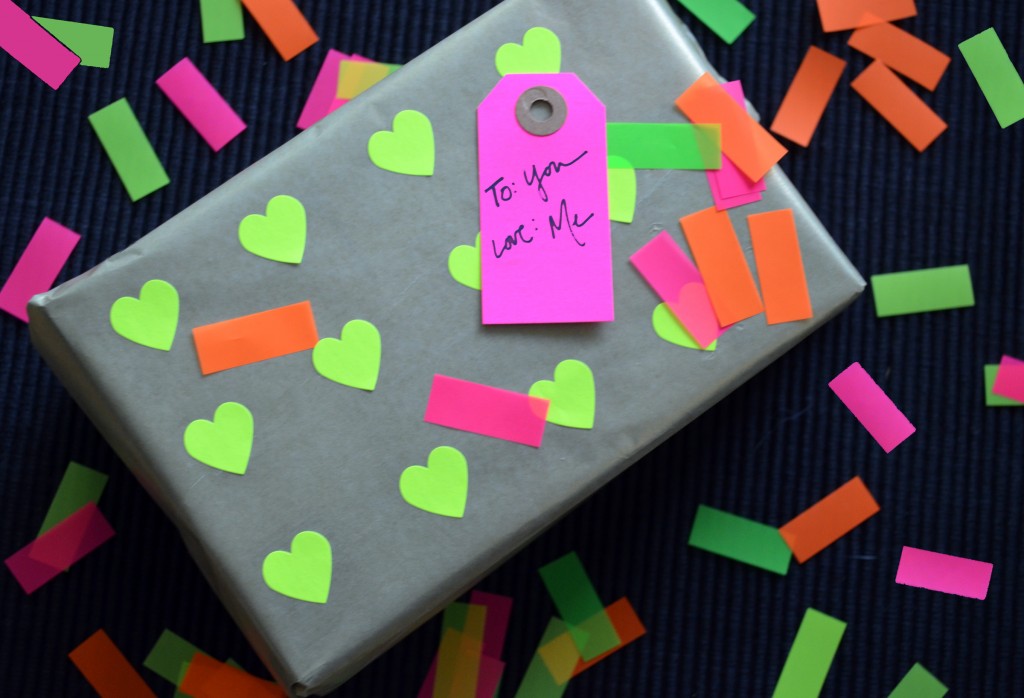 The neon pink parcel tags are the perfect union of old and new. KIDOLO is kind of obsessed with these parcel tags, and we secretly want to label everything in the office with them – a la Alice In Wonderland, except the lunch in the fridge would read "Don't Eat Me."
And let's not forget about confetti, which is always a good idea. Knot & Bow's vibrant confetti is perfect for celebratory moments, send offs, party decorations, or stuffed in envelopes for a sweet surprise.
Like the neon stickers that may wind up everywhere, the confetti will probably follow suit. We won't be mad though.