When thinking about favorite chefs, one truly stands out among the rest – the Swedish Chef from the Muppets of course. But our second favorite cast of chefs? Kids! 
There is just something about cooking and baking that gets kids really excited. Is there any other occasion in which you hear kids say "I want to help!" or "let me try" more than when they're in the kitchen? But when you think about it from their perspective, who can blame them? Cooking is messy and gooey, colorful and fragrant, bonding and empowering. We love encouraging young chefs to explore the culinary arts, which is why we really love Foodstirs.
Like any good mother, Galit Laibow aspired to be more creative in the kitchen and to engage her children in the process, but she didn't always have the time to do so. (Moms are very busy, multitasking humans you see.) She wanted to foster the curiosity her children and their friends had in cooking, but after devouring cookbooks and online recipes for a winner, it was another challenge just to get the ingredients and materials together. This conundrum is how Galit "baked" the idea for Foodstirs.
Foodstirs is a culinary experience for the entire family. By offering complete cooking kits delivered to your door, you get everything you need – from the dry ingredients, to a comprehensive step-by-step guide, to specialty tools and supplies, to skill sheets that explain how each technique educates your child's development.
There are several ways to explore the kitchen with Foodstirs: a 3-Kit series that delivers a new kit each month, allowing little sous chefs to work their way to becoming head chefs, as well as specialty kits that celebrate everyday and seasonal occasions. Given that it is March, KIDOLO went for the Foodstirs' St. Patrick's Day Lemon Cookie Kit for ice cream sandwiches!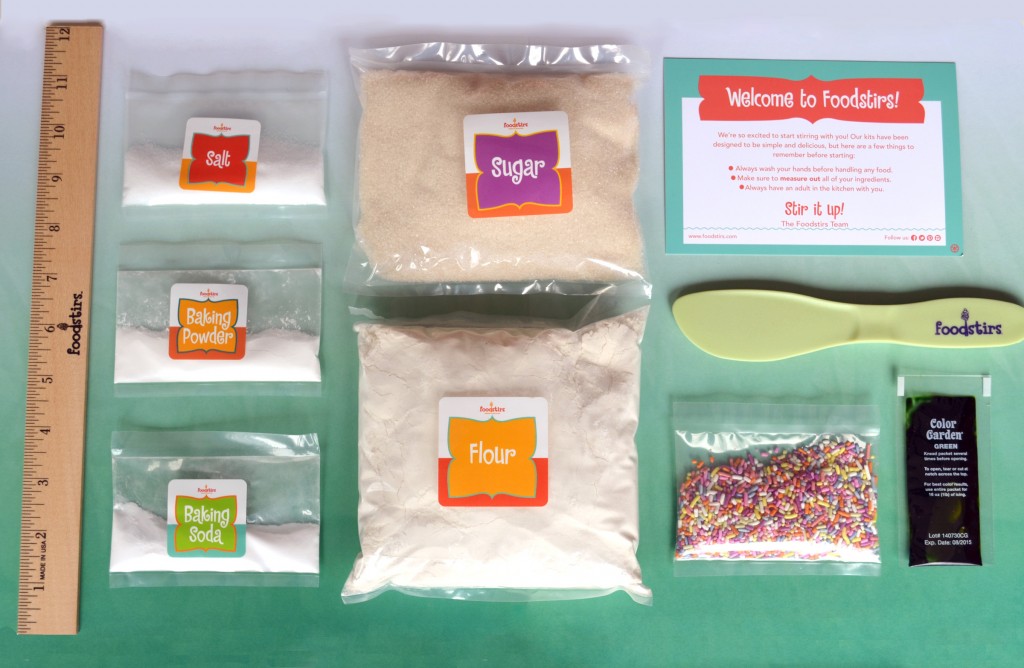 Included in the box: Non-GMO flour, baking soda, baking powder, sugar, non-iodized salt, all natural green food coloring,  and naturally colored sprinkles. To help scoop and measure, the St. Patrick's Day kit also includes a measuring stick and spatula.
Foodstirs provides the non-perishable ingredients and supplies; for the perishable components, a quick grocery run might be necessary. In our case, we had everything already stocked in the fridge! That included an egg, vanilla ice cream, a lemon, and a stick of butter.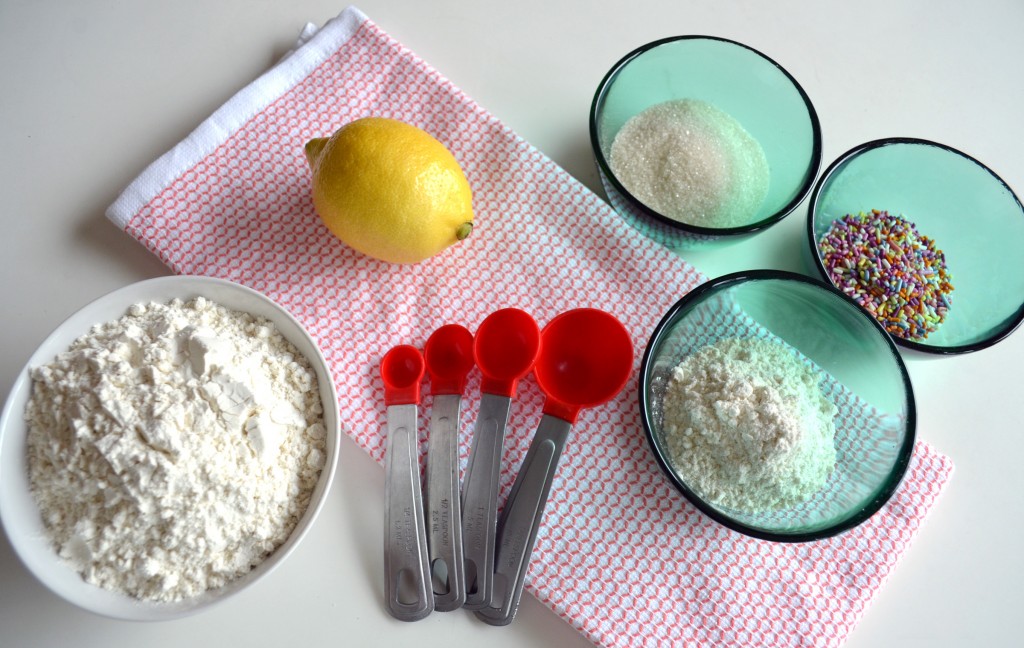 FUN FACT: As demonstrated above, the phrase "Mise en Place," meaning "everything in place" en françias teaches kids the value of organization, preparedness, and tidiness while cooking.  We think it's a great phrase to use when trying to get kids to clean their rooms, too.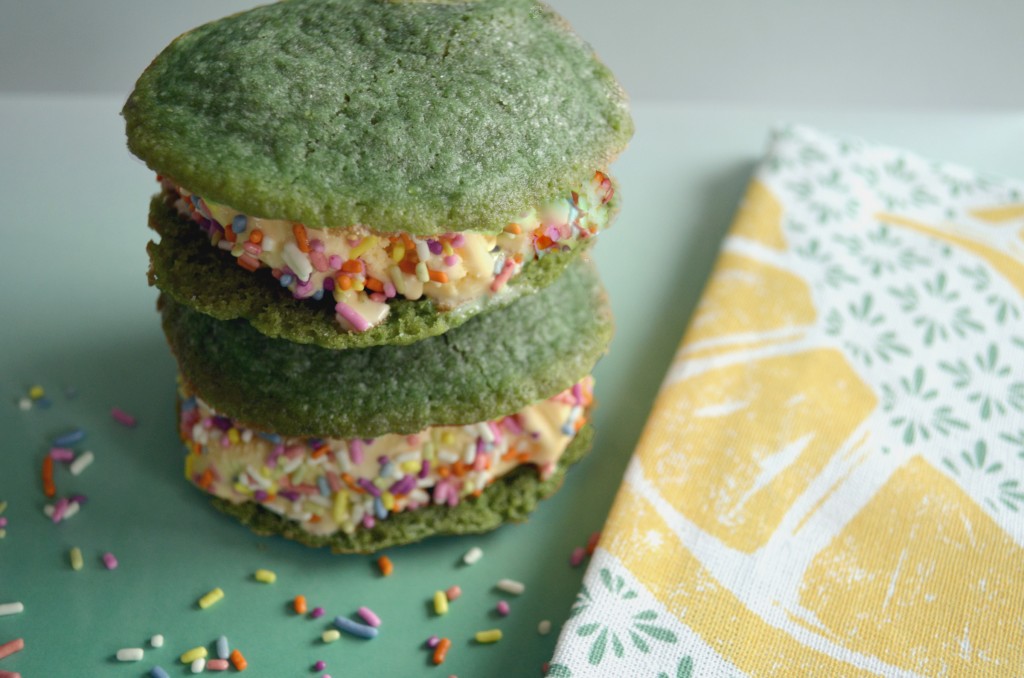 Galit had a great idea to bring "foodies" and "hipsters" together when she dreamed up Foodstirs. She's just giving the new generation a leg up 😉 But all kidding aside, she boils it down best, "Cooking brings families closer, creates memories and allows for time to truly engage with each other. Our fun, food crafting projects, delivered directly to your doorstep, provide a sweet experience that will make you hungry for more."
Our mouths are already watering.