Step aside Uber, Blue Apron, and Snapchat – you've got nothing on the original venture. San Francisco based infant and toddler apparel company, AXL Brand, knows what we're talking about… Founder Ryan Lafrenz says it best, "In the land of start-ups, AXL Brand is a company that caters to the ultimate start-up: your baby."
Yes, we love our tech-heavy, app-filled world but with this love also comes the desire to simplify and disentangle. The same can be said for how we clothe our infants and toddlers. When Ryan and his wife became parents, they hunted for simple, well made, modern clothing for their newborn but came up empty handed.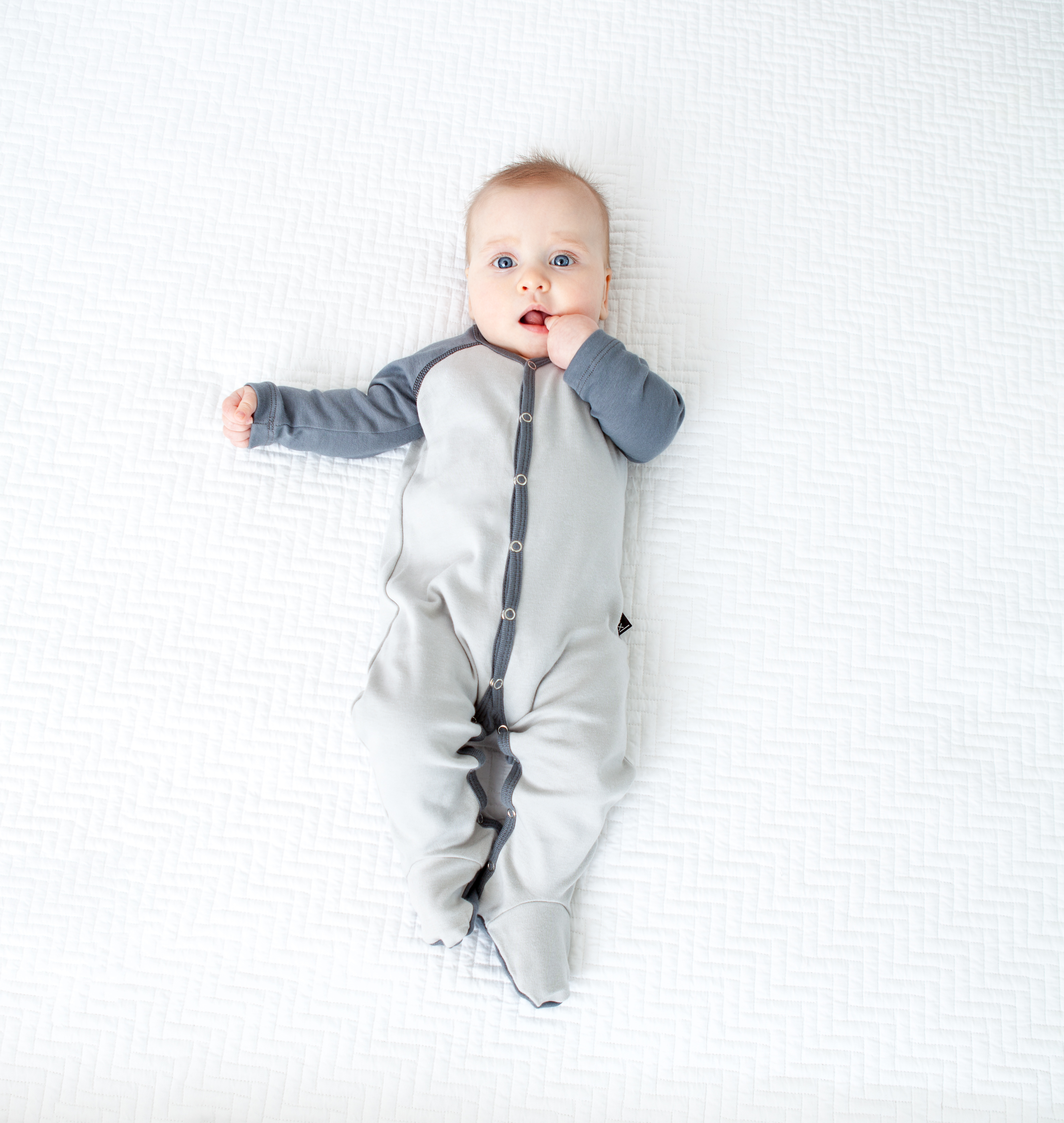 The dearth of options prompted Ryan to leave his career in environmental work and start AXL Brand. By prioritizing sleek and minimalist designs, Ryan created the look and feel he and so many parents were longing for – gender neutral infant and toddler apparel.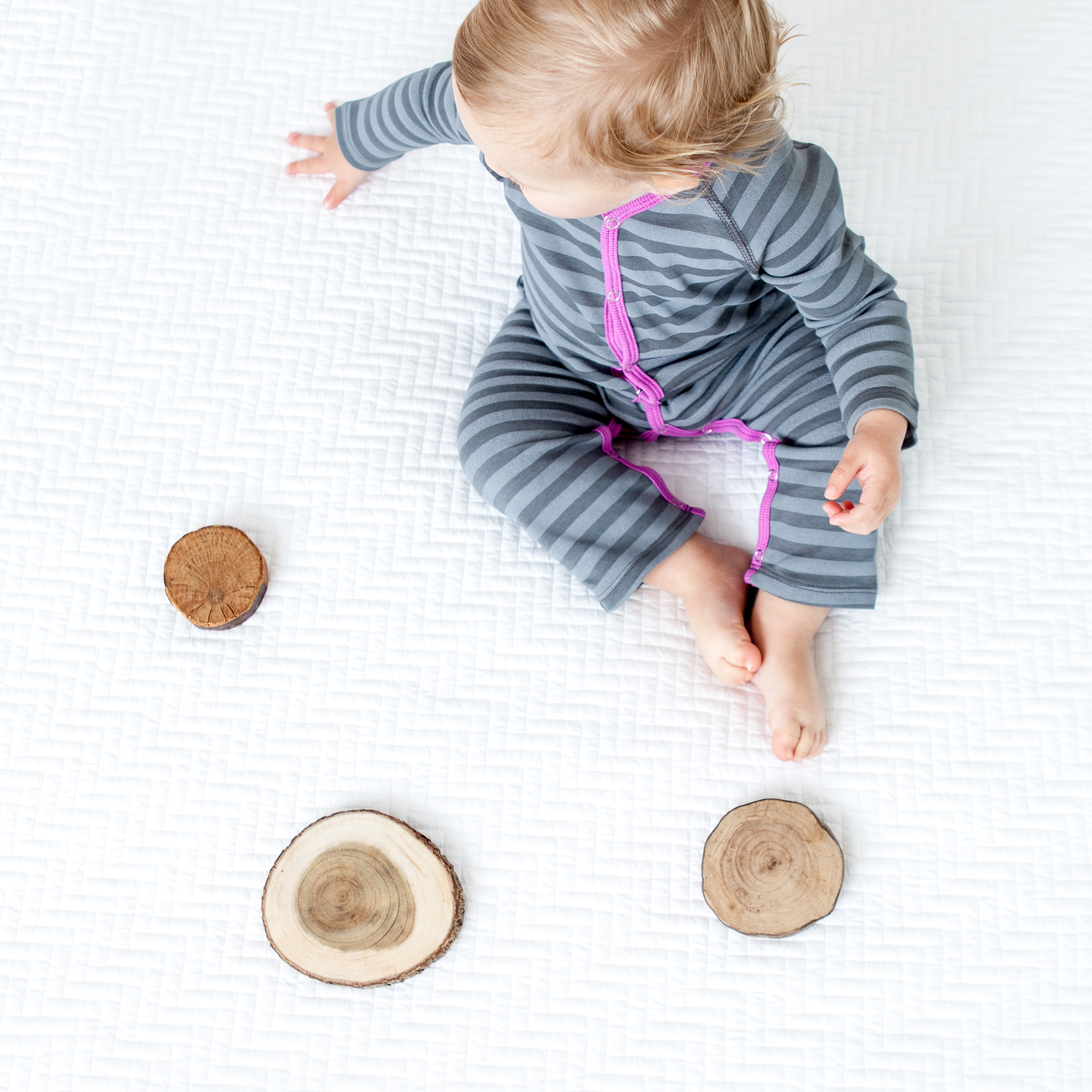 AXL Brand is keeping it simple. Its signature style this season is anchored by hues of gray with vibrant pops of fuchsia, teal, and cobalt blue. Most importantly, though, is comfort. "Simply put, our goal is a comfortable and happy baby. As parents, we understand the importance of comfort and how it can impact a baby's disposition; happy babies equal happy parents."
AXL Brand is made with organic, GOTS (Global Organic Textile Standard) certified material. Additionally, all of the cotton used is ring-spun for ultimate comfort. Ryan went above and beyond with the design details by allowing more room in the footies for plump baby feet, creating v-neck collars for changing ease, and using flatlock stitches for durability.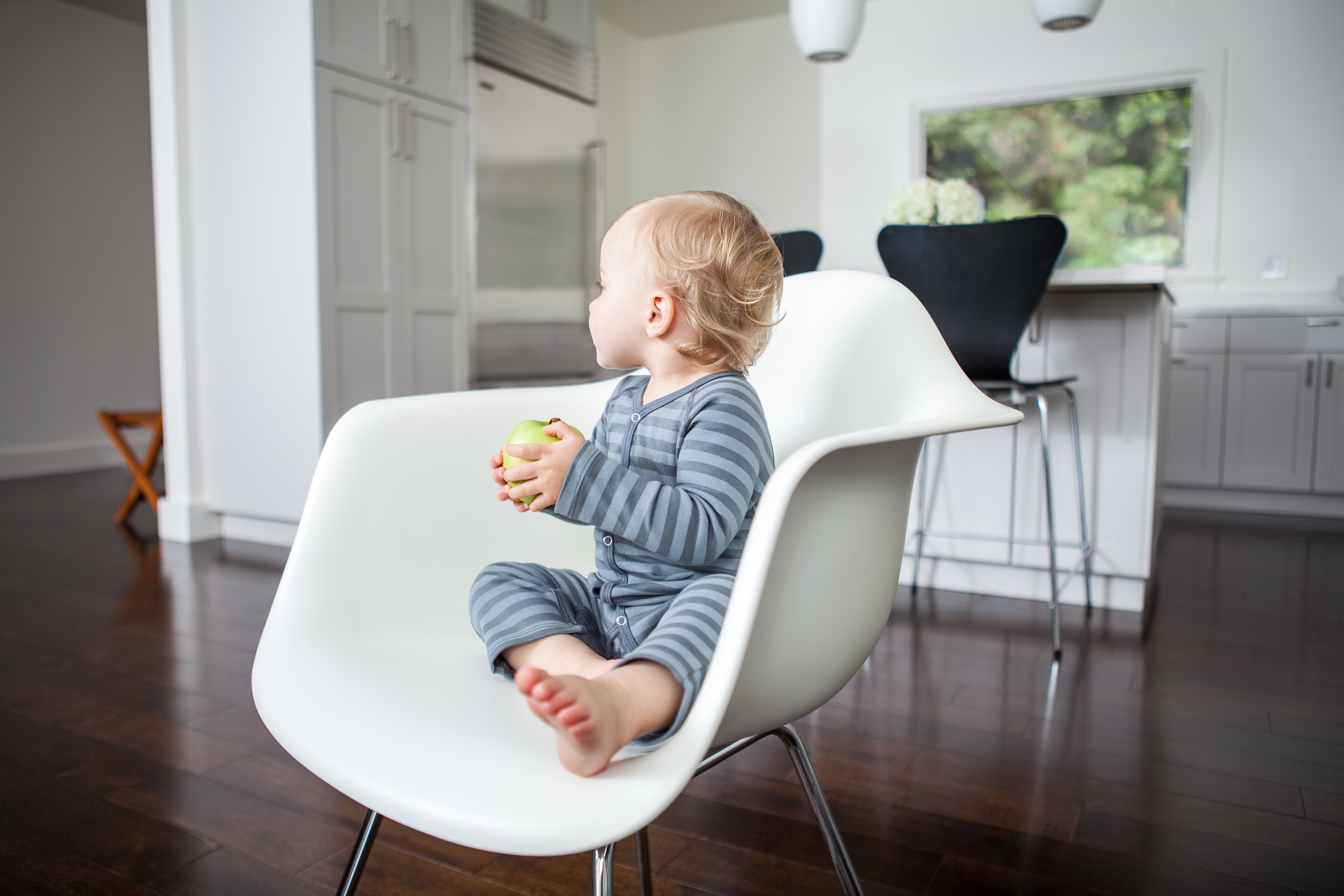 Ryan had always been a tinkerer and lover of all things that got his hands dirty: cars, motorbikes, and the great outdoors. He never imagined, however, that this lifelong love would eventually lead him to making kids clothes. But when a unicorn company falls into your lap, like a bouncing baby boy, it's impossible not to invest.