Remember those PBS after school specials or Mr. Roger's Neighborhood episodes when they'd take us young viewers to various factories to see how things were made? Like crayons and graham crackers? Well KIDOLO had the immense pleasure of seeing how ice pops are made with a guided tour led by Teebsie founder and head pop-maker, Julia Taylor-Brown. Because nothing says childhood nostalgia like Mr. Rogers and ice pops.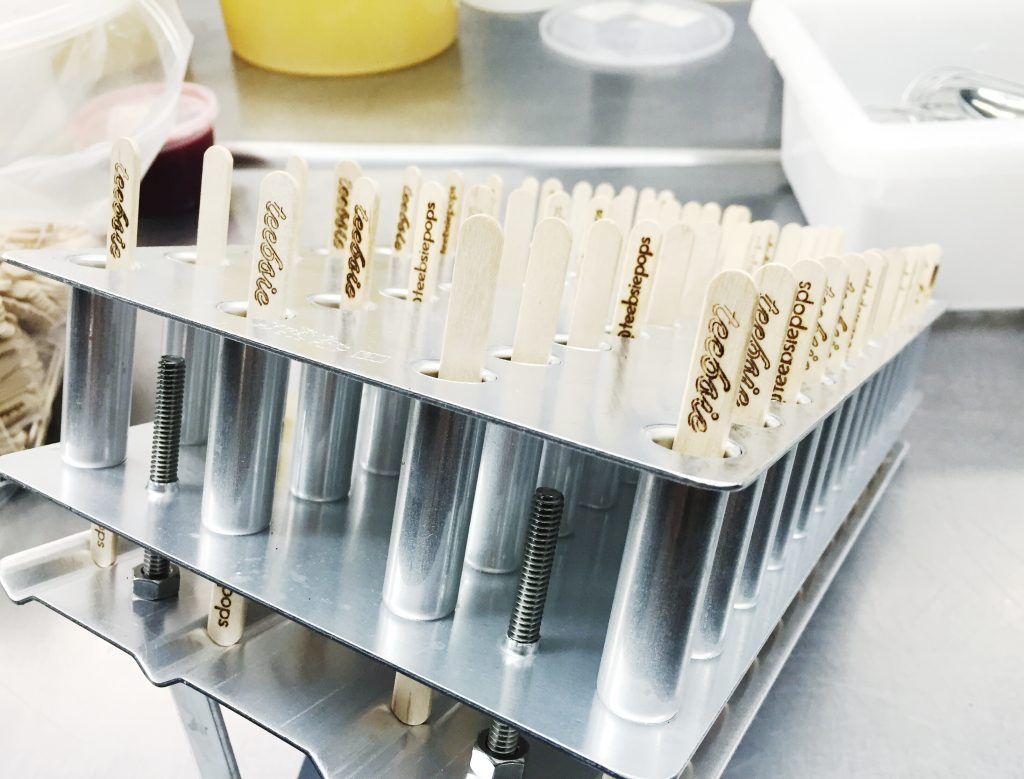 We caught Julia in the midst of gearing up for her ice pops to make their big debut! As a creative and playful spirit who always loved bold colors, glitter, and a rip-roaring good time, Julia's decision to start her own ice pops company has come as no surprise to her loved ones and those who know her.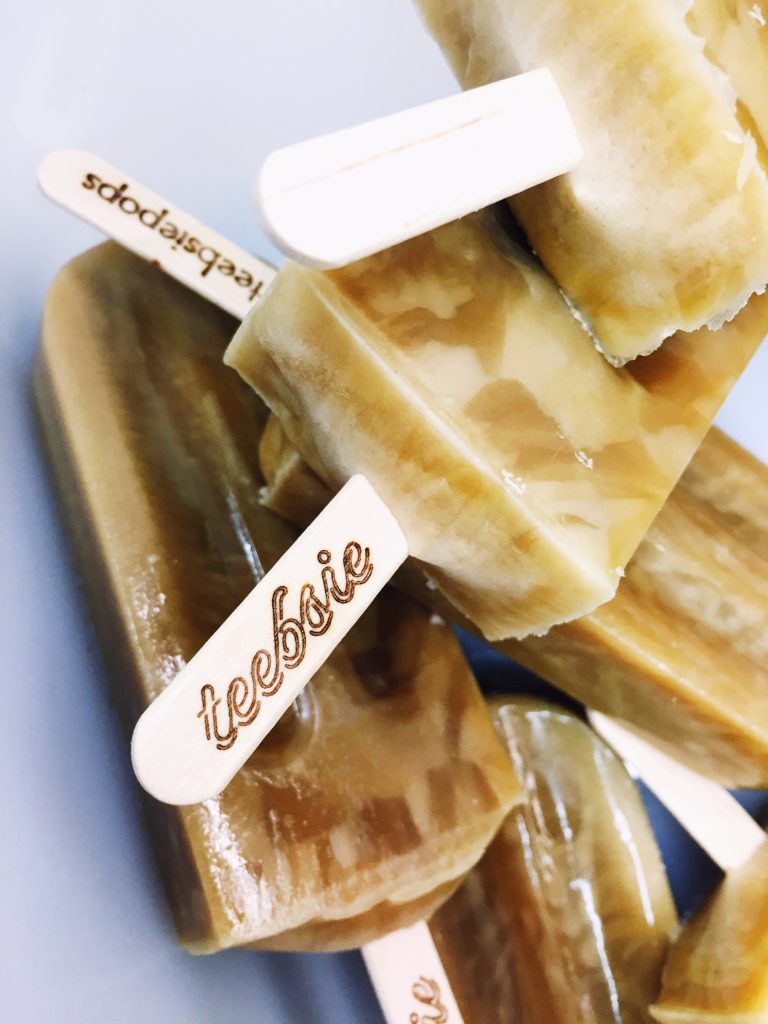 Whereas most cold treats are chock-full of refined sugars, artificial sweeteners, and food dyes, Teebsie pops are entirely all natural. By using coconut sugar and dehydrated cane sugar, Teebsie's ice pops are sweet and delicious treats that won't weigh ya down. Plus they come in interesting flavor combinations like Groundwork coffee, cardamom, and cashew milk (as seen above). Hello tastebuds!!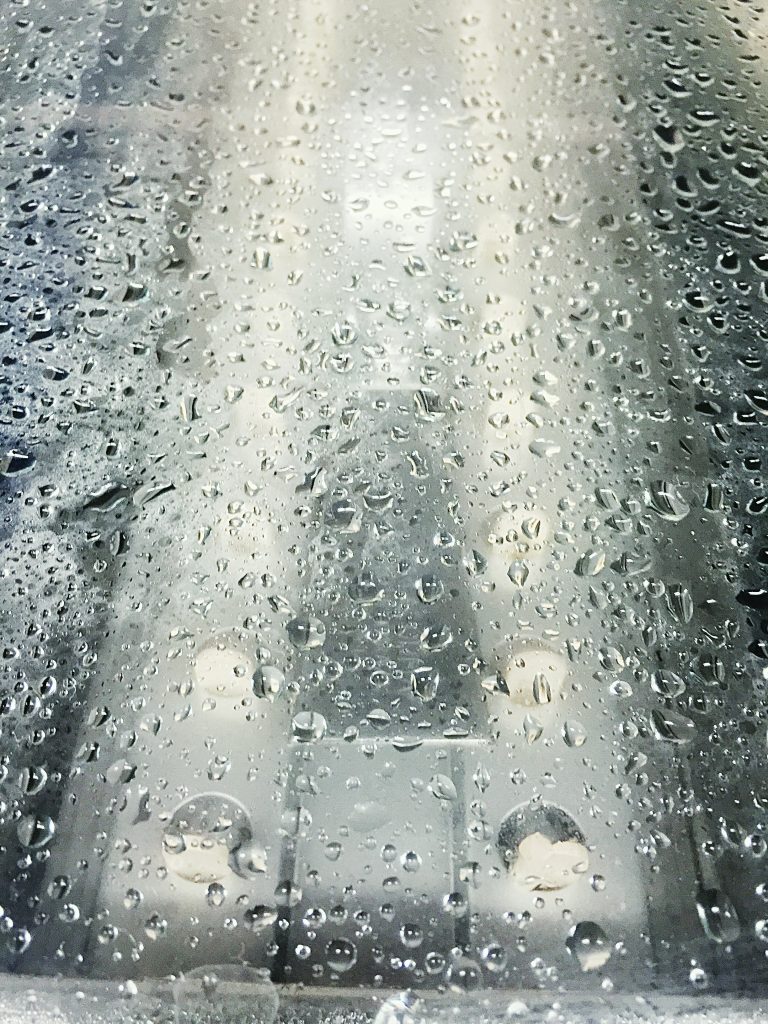 Look at those ice pops getting nice and chilly! Ever had an ice pop that was covered in a frostbite-like coating? That happens when they are cooled too slowly. Teebsie ice pops are cooled super-duper quickly, which gives them a perfectly smooth surface.
There are no words to describe the flavor of this hibiscus and watermelon infused ice pop. Our mouths are watering with the memory of its yummy goodness. An afternoon spent taste-testing ice pops sure is an afternoon well spent.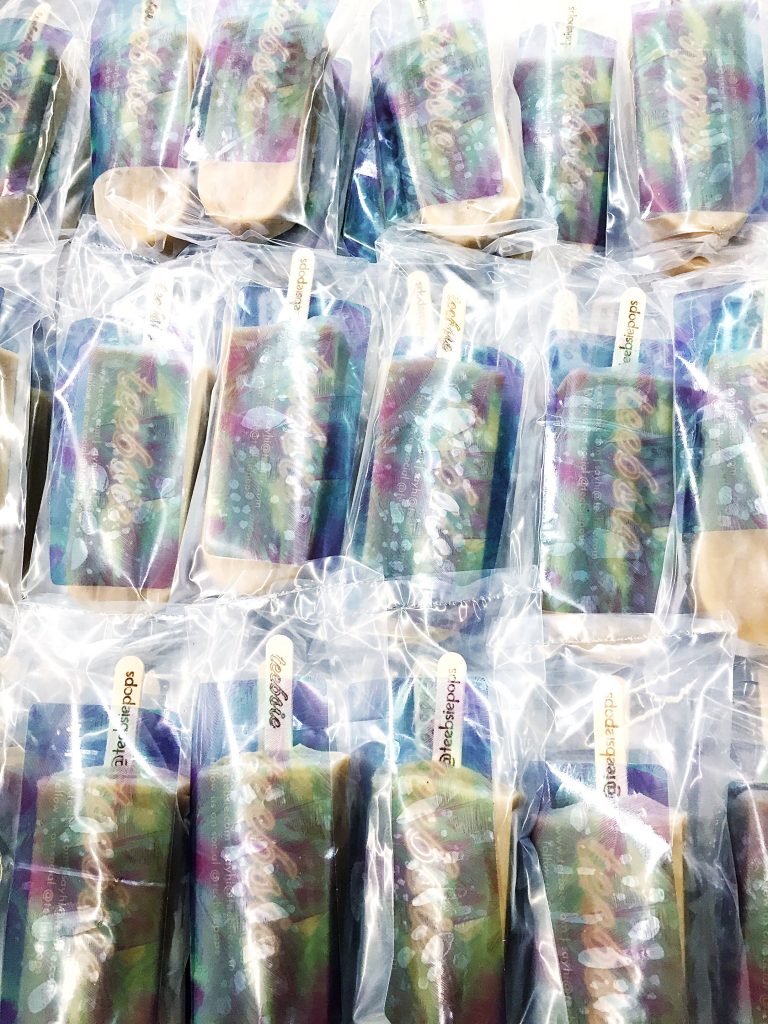 Wondering where the name Teebsie came from? We sure did. One of Julia's best friends has a knack for assigning nicknames and Teebsie or "Teebs" became Julia's. It's this kind of love and support that has emboldened Julia to get to where she is today.
LA families! Try a Teebsie pop yourself this Memorial Day weekend at this Sunday's Melrose Place Farmer's Market from 10:00 AM – 2:00 PM! We'll see you there!