"You can't use up creativity. The more you use, the more you have." Every artist, maker, and creator can attest to these words by Maya Angelou. In fact, everyone can probably understand the weight of this message on some level. For Jilian Dee of Littles Collection, the urge to get creative came when she gave birth to her first child. Life had literally expanded, but an expansion happened within her soul as well.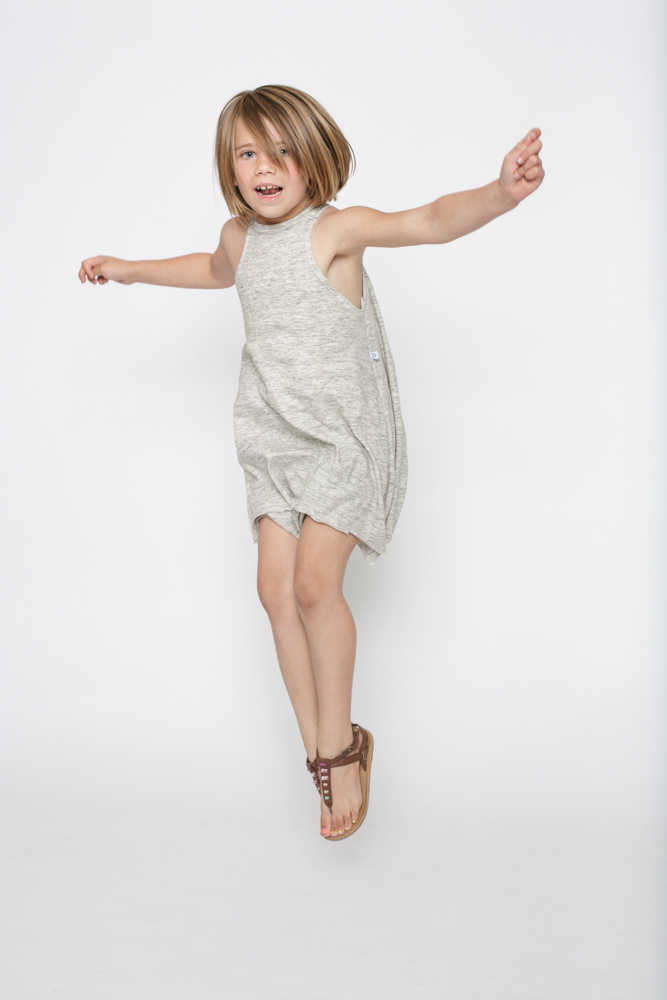 Jilian's son provided a new wealth of inspiration. She felt her creative self come to life, so she began making clothes for her little tyke. The entire process enthralled her, but as life sometimes has it, she veered away from her endeavor for a short period of time only to come back stronger, more dedicated, and with more imagination.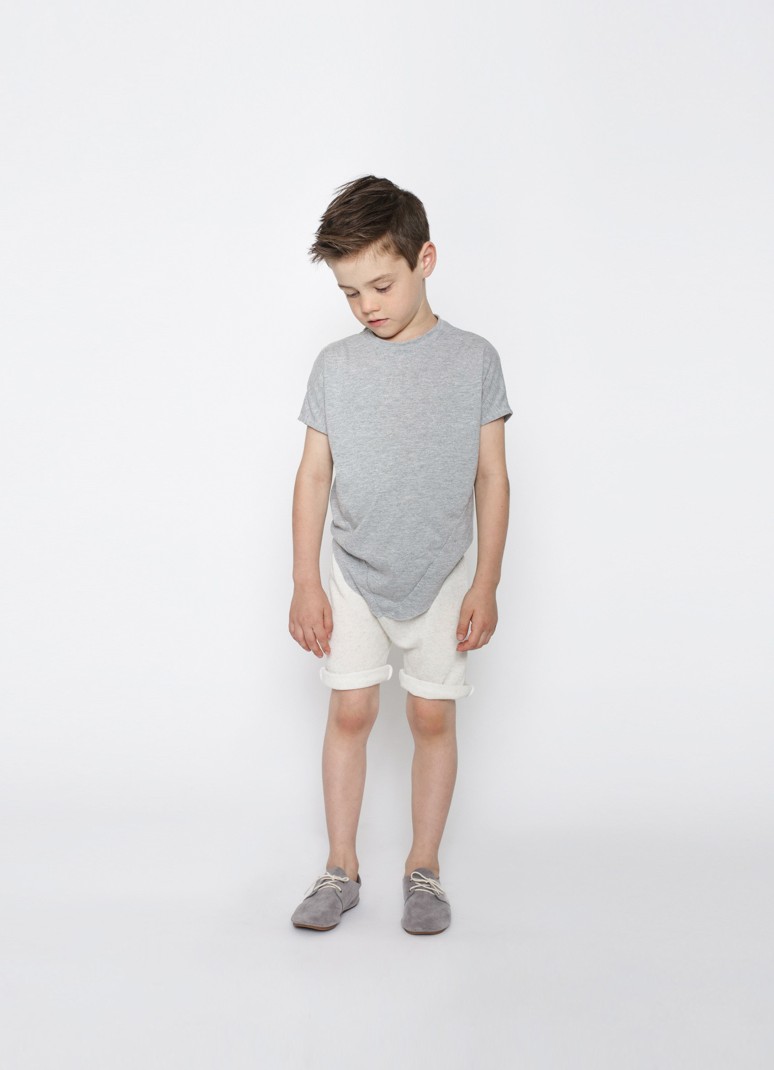 Now will three kids in tow, Jilian is at the top of her game. Littles Collection has become a staple brand for parents and kids who prefer the simpler things in life. Soothing neutral colors, clean lines, and easy-to-wear basics round out the spring/summer assortment of this minimalistic children's clothing company.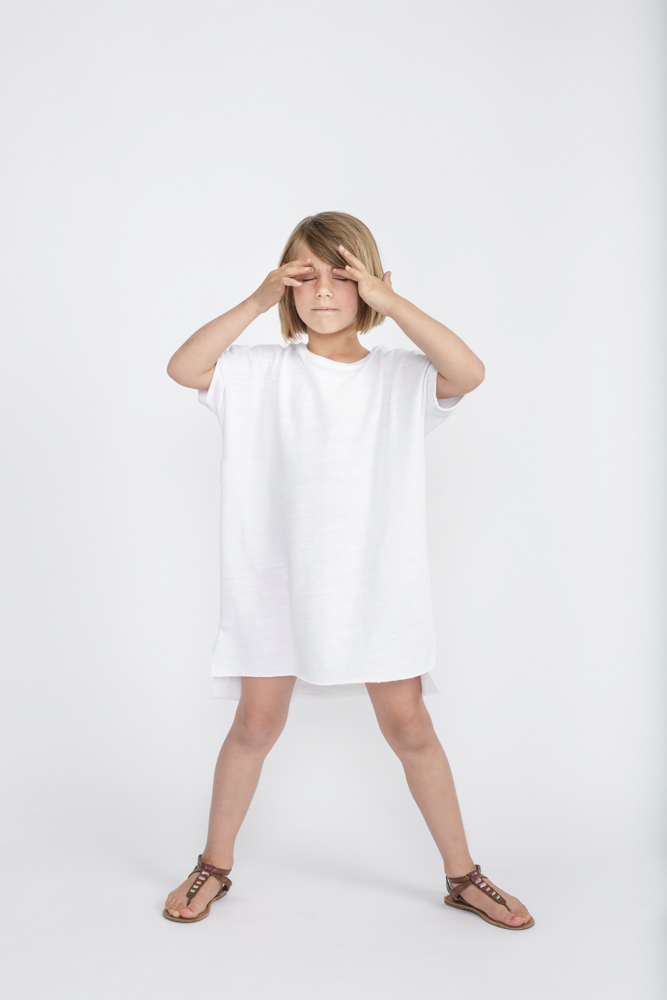 When we asked Jilian what she enjoys most about minimalist design, she cheerfully replied, "Sigh, everything! When designing minimalistically, the garments rely on the structure of the pattern. It's a fun technical challenge that I can't get enough of."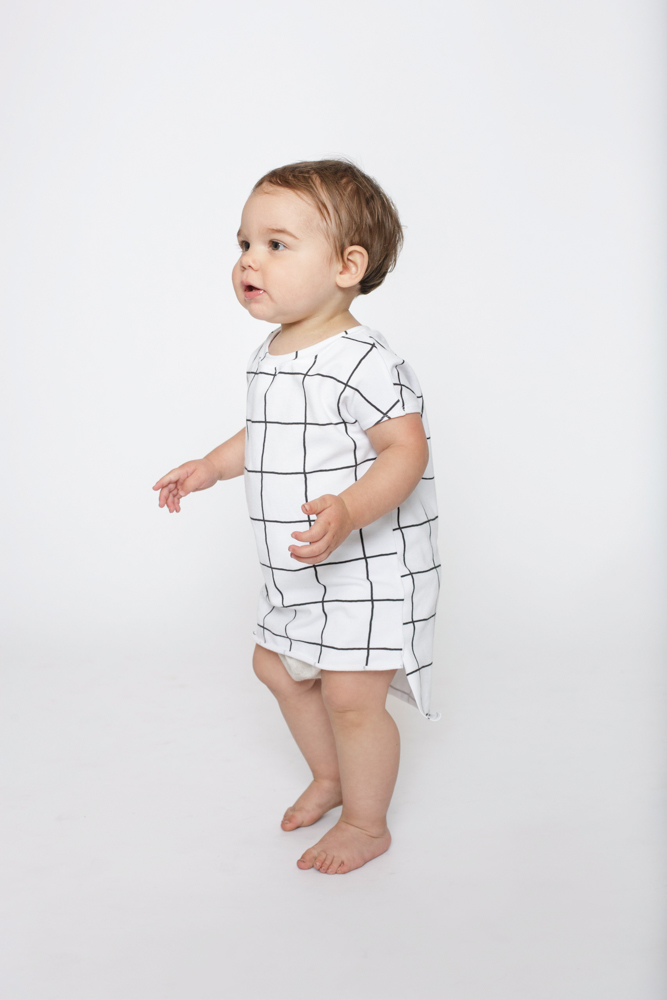 For those who prefer the look of pared down and geometric abstract works of art, there is something very soul-enriching about Littles Collection. The pieces just look "right." Even this protruding tummy looks chic in the eye crop top and bloomers!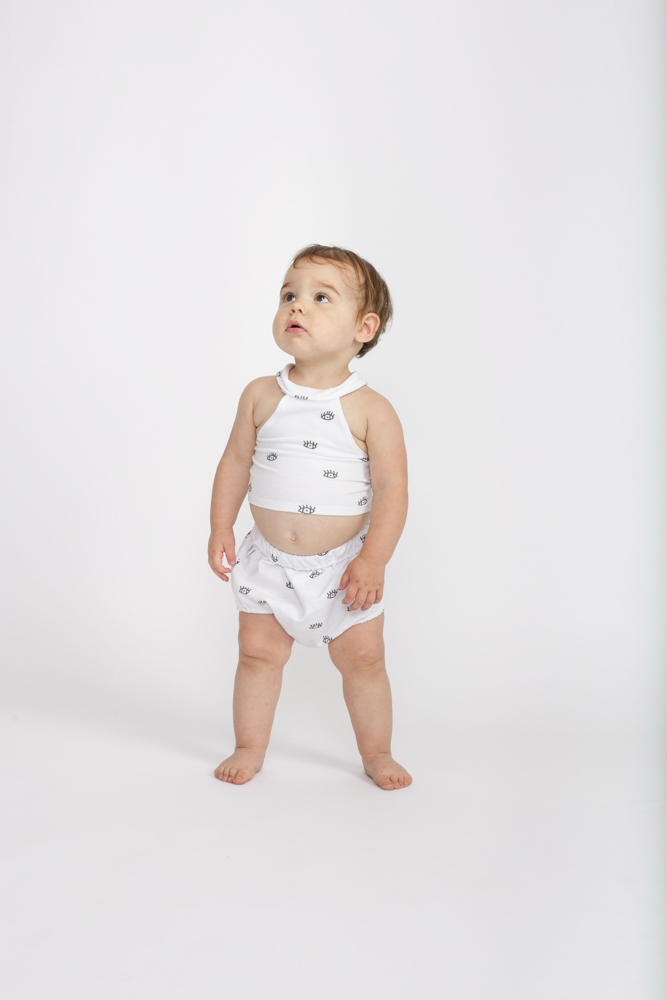 For the littles rocking Littles Collection, Jilian hopes creativity meets comfort.
I truly hope they enjoy the pieces and live in them with comfort. Having 3 kids myself, I know very well how much kids want to be free to run and play in their clothes. Not to mention how moms and dads don't want to sacrifice style all the time.